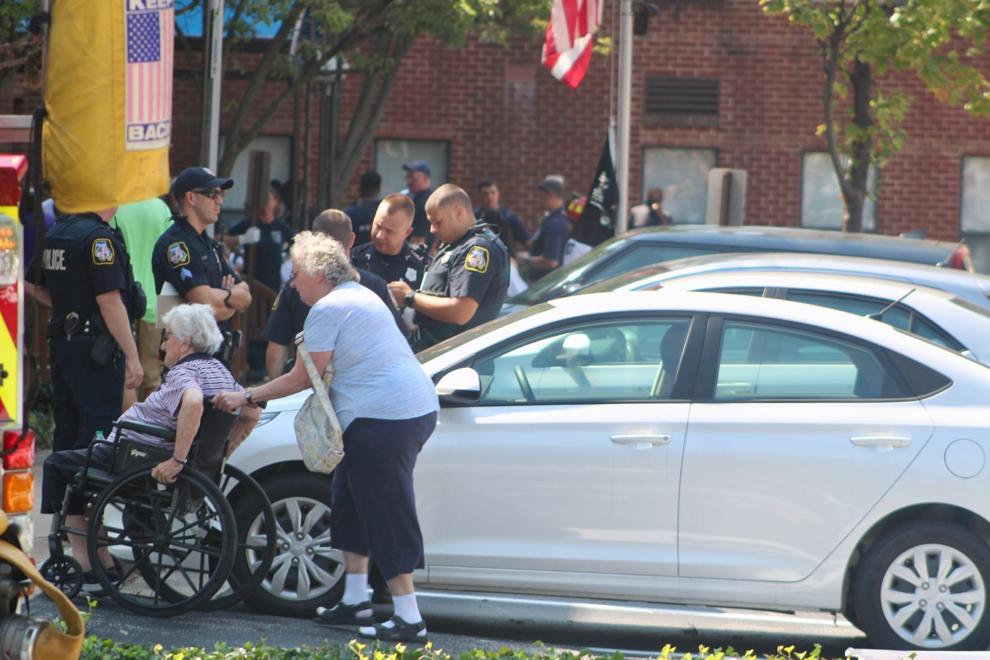 Most of the residents at St. Luke's Place in Edgemere who were temporarily displaced last Wednesday following a fire on the fourth floor were able to return that night.
About 26 residents were not able to return to the apartments for the night after the fire, and were able to stay in hotels, Shauna Prince, a spokesperson for Catholic Charities, which runs the apartments, said last Thursday.
Last Wednesday morning, a fire in a fourth-floor apartment at the Edgemere senior living community put a resident, who lived in the apartment where the fire started, in critical condition due to burns and smoke inhalation, according to local Fire Chief Tim Rostkowski. That resident is expected to survive.
Fire officials say the fire was caused when the resident, a 65-year-old woman, had been smoking on the sofa while using oxygen.
"A fire ignited and trailed along the oxygen tubing, burning the patient and igniting the couch where she was sitting," a press release from the county fire department says. "Medical oxygen is enriched, leading to a greatly increased fire hazard because oxygen makes fires burn hotter and spread faster. Smoking should not occur in homes with patients on medical oxygen."
The fire was quickly extinguished by sprinklers.
Three others were transported to hospitals with non-life threatening injuries, Rostkowski said outside the apartments at about noon yesterday. At that time, about 100 were displaced, and it was unclear who would be able to stay.
Prince said residents who are still displaced had electrical issues due to the fire would be able to return first, and those with water damage would be able to return later.
A vigil was held Wednesday night at St. Luke's Church, right next to the apartments, where the church collected money to assist those who were affected by the fire at the vigil.
The fire last Wednesday "went a lot better than you would have thought it would have," Linda Kratsas, who lives on the third floor of the apartment, said at the vigil. She was able to return to her apartment on Wednesday night as she only had "a little puddle of water" by her front door.
After the fire, officials focused on water and electrical damage which rendered some apartments unusable. Residents from nine apartments were displaced.
After making it outside, "you should've seen the water pouring out, everywhere, everywhere," Kratsas said. When the residents went back into the building briefly and were told to go to the multi-purpose room "it was like a flood, coming from the ceilings."
But the people at St. Luke's, the fire department, and the paramedics "were great."
Kratsas said she was worried about older residents who had to get out during the blaze.
"There's a lot of elderly people out here. I'm 74, I can get by. But there's people in their 90s, in wheelchairs, they're walking on walkers to get down three or four flights of stairs," she said. "But, we're OK. I think we're gonna make it."