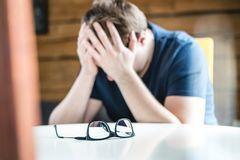 September is National Suicide Prevention Month, and as the country enters the sixth month of the COVID-19 pandemic, mental health is becoming an even bigger concern.
The coronavirus pandemic is bringing unprecedented suffering not seen in living memory, according to the Psychiatric Times. Millions across the country have lost their jobs and their livelihoods. People have lost loved ones to the virus while faced with the prospect of becoming the next COVID death. The Psychiatric Times refers to this as a "perfect storm," chronic exposure to severe stress in the absence of control.
The impact wrought by the pandemic has changed the lives of people across America and even right here in Baltimore County. Living in uncertain times can be frightening, but resources are available for Dundalkians who either are seeking help concerning mental health or who know someone who is struggling.
The Baltimore County Crisis Response Team remains on standby for those facing a mental health crisis. The BCCRT, established in 2001, is partnered with both the Baltimore County Police Department and the Affiliated Sante´ Group, a behavioral health organization that serves 15 Maryland jurisdictions.
Michelle Grigsby-Hackett, vice president of Maryland Crisis Response Services, said the Affiliated Sante´Group has been established for 40 years. Beginning as the Rock Creek Foundation, located in Silver Spring, it is now one of the largest providers of mental health services to local governments around the state.
Allison Paladino, who is the director of the Baltimore County Crisis Response Team, said the program is overseen by the Baltimore County Health Department, with its funding source coming from the Baltimore County Bureau of Behavioral Health.
"We are in place to provide crisis services to any Baltimore County resident or anyone who might be experiencing a crisis while in the county," Paladino said. "We do this through a number of service components."
The real picture
Statistics show that the risks associated with mental health have increased significantly since the pandemic began. According to the Kaiser Family Foundation (KFF), 53 percent of US adults have reported a negative impact to their mental health, up from 32 percent in March, when the pandemic began.
KFF said that US adults have reported specific symptoms over that time. According to KFF, 36 percent of adults have reported trouble sleeping, 32 percent have reported issues with eating, and 12 percent have reported an increase in the consumption of alcohol or illegal drugs. These ongoing public health measures can lead situations linked to poor mental health outcomes, such as isolation or job loss, KFF said.
Substance use disorder can lead people to be entered into the criminal justice system, Paladino said. A negative impact on one's mental health could lead to a person acting irrationally, such as throwing a brick through a window or another form of destroying property, can also lead to criminal charges.
"That's a destruction of property charge, but we know it's a symptom of the behavior, Paladino said. "Let's work on the underlying problem and get the person into the correct level of care."
Paladino said that mental health statistics in Baltimore County were slightly lower than the national average (32 percent) in March when the pandemic began. This could be because people were taking care of more concrete physical needs, she said. As the pandemic continues, Paladino said, her team is not only seeing an increased volume, but an increase in the acuity of calls.
Does it affect us all the same?
Paladino and Grigsby-Hackett said that statistics breaking down mental health issues by race are not available. Coronavirus statistics show that people of color have been impacted greater overall. The Substance Abuse and Mental Health Administration (SAMHSA) said recently that Blacks make up 17 percent of the US population and Hispanics make up 18 percent, yet they account for 30 percent and 17 percent of US positive coronavirus cases, respectively.
Mental health statistics also reflect the impact on different age groups. According to Healio Psychiatry, the pandemic has resulted in many quarantine and social isolation measures designed to keep individuals physically distanced from others for the foreseeable future. Children are affected by the lack of a daily structure. In Baltimore County, public schools will be closed to traditional in-person learning until after Jan. 29.
Over the past decade, college students have seen an increase in depression, anxiety and suicidality, according to Healio. Campus closings have caused a shift in thinking among students about their sense of belonging, while virtual learning, and the pandemic itself, can result in an increased feeling of loneliness and increased rates of anxiety.
For adults, several stressors can be responsible for a negative impact on mental health. Many people began teleworking, potentially leading to an increase in social isolation. For others, financial stressors could be the source of a negative impact. Another, combining work responsibilities with caring for loved ones, be they older adults or school-aged children.
Resources are available
Paladino said the BCCRT has several resources for people in Baltimore County to access in the event of a mental health crisis. The BCCRT offers the following resources:
Operations Call Center
• Operates 24 hours a day/365 days a year
• Calls are answered and screened by mental health counselors
• Danger/lethality of the caller's situation is assessed
• Calls may be triaged to urgent care, mobile crisis team or in home intervention team
•Cases are managed with a crisis plan
• Information and referrals draw from a comprehensive resources database
• Linkages are made to treatment and support systems
Mobile Crisis Team
• Comprised of a specially trained and selected police officer, paired with a liscensed mental health clinician.
• Dispatched by 911/law enforcement radio or operations center (crisis response).
• Operates seven days a week between 10:00 a.m. and 1:00 a.m.
• The team can be dispatched to aid suicidal and mentally ill individuals, assist in situational crisis events, emergency petitions and other acute situations.
Urgent Care Center
• Clients are seen within 48 hours
• Offers both diagnostic assessments and medication evaluations
• The clinics provide an alternative to costly emergency department services
• Transportation and pharmacy assistance are available
• Critical Incident Stress Management
• Debriefing for community disasters or crisis events
• Available to groups and individuals
• Staff are specifically trained for managing stress following a critical incident
• Community Education
• Mental health education is provided for all first responders: (fire department, law enforcement, emergency medical technicians)
• Education and training is also available to community providers
• Suicide prevention and intervention education
• Seminars are available regarding crisis intervention and mental health
Community Oriented System
• Relationship with local first responders
• Continuously updating an electronic community providers database
• Community-based crisis stabilization
• Mental health first responders who follow-up with wrap-around services
• Focus on community education and outreach
• Monitored by an advisory committee
• Uses a single point of access to manage clients in crisis
• Serves as hub of a wheel of community agencies and providers
In-Home Intervention Team
• Delivered by Mental Health Clinicians
• Individuals and families needing intense service
Short time period/ brief/ solution-focused
I• n-home or in community setting
• Non-acute crisis interventions and follow-up
• Appointment based service available Monday — Friday
The Baltimore County Crisis Hotline is available 24 hours each day, seven days a week for immediate crisis support. The hotline can be reached at 410-931-2214.
People can also call the National Suicide Prevention Lifeline at 1-800-273-8255.