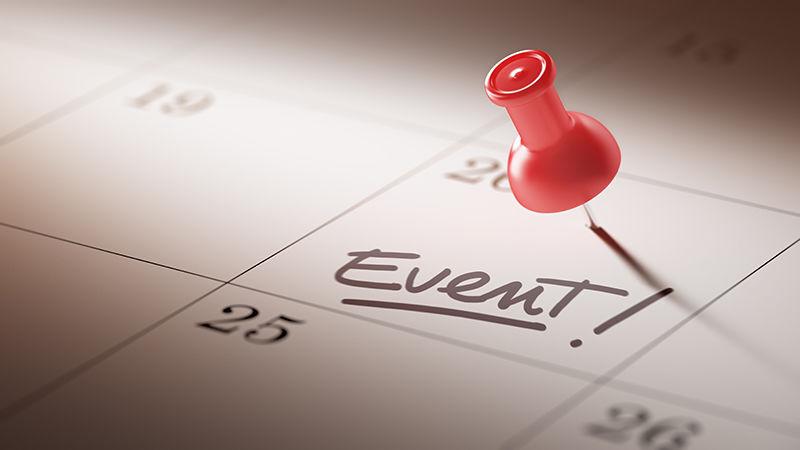 • Friday, July 24-Sunday, July 26:
St. Rita's Church, 2907 Dunleer Rd., will hold a garage sale over the weekend, from 8 a.m.-3 p.m. each day. Masks are to be worn and social distancing must be observed.
Office supplies, school supplies, home furniture and all kinds of miscellaneous items will be available for sale. Make an offer if you see something you want to buy. For questions, call 410-633-2828. Cash or check only.
Grab-N-Go Meals will be handed out at St. Peter Lutheran Church, 7834 Eastern Ave., from 11 a.m.-noon. A shelf stable bagged meal will be given out select Saturdays of the month. Please go to the Bank Street door. All are welcome to pick up a bagged meal to go.
The Greater Dundalk Chamber of Commerce will host a Farmers Market from 7:30 a.m.-12:30 p.m. at 44 Shipping Pl. This Farmers Market will be open every Saturday throughout the summer.
Dundalk's First Baptist Church will begin a sermon series called Matthew: The Gospel of the King. It will go verse by verse of Matthew's account of Jesus Christ. The church is located at 100 St. Helena Ave. Services are from 10:30 a.m.-noon.
Our Lady of Hope and St. Luke parishes will host a Fourth Sunday Food Truck rally at 7945 N. Boundary Rd. from noon-3 p.m. Food trucks will be hosted at this location the fourth Sunday of every month throughout the summer.
Dude's Snack Attack and Soup for the Soul present Merchants in the Park 2020. Over 25 participating vendors will be at this event at Veterans Park, that goes from 10 a.m.-3 p.m. These vendors include: Pink Zebra, The Body Shop at Home, Chalk Couture, Re/max, Pampered Chef, Pure Romance, Tupperware, Epicure, Avon, Scentsy, Stitch Around, Maskcara, Ring Bomb Party, Nu Skin, Scrappy Details, Paparazzi Jewelry, Color Street, Pam's Pillows & More, Mary Kay, Missy B Soapery, BaibaDesigns, Candy's Custom Creations, Scrappy Details, Tastefully Simple, LuLa Roe, Decorate Your Dog and East Coast Safety 410. Dawgs Fur Dogs, Kona Ice and Jimmy's Famous Seafood will have food and snacks available for purchase.
Donations for this event are still needed. They need umbrellas, new clothing donations and/or non-perishable food. Drop them off at the Soup for the Soul table to win door prizes.
Eastern Assembly of God is putting on Vacation Bible School 2020, 7923 Wise Ave. This is a free three-day event to help kids learn about God in a fun and exciting way.
The theme this year is the Knights of North Castle. Each evening, VBS will begin at 7 p.m. in the sanctuary in a large group format. VBS will last one hour each night. All children must be accompanied by an adult, and all children and adults must wear masks when inside. The last night will end with an ice cream social at 8:30 p.m.
Free food for kids will be distributed beginning at noon at Dundalk's First Baptist Church, 100 St. Helena Ave. Baltimore County Public Schools Food Service will be distributing free meals for kids 2-18. Their white truck will be parked at the entrance to the back parking lot, opening onto Willow Spring Road right where it meets Colgate Avenue. The truck will be there Mondays-Thursdays at noon throughout the months of July and August.
The Dundalk Renaissance Corporation is holding its next Be A Buyer Workshop online from 6-7:30 p.m. Our next Be a Buyer Workshop event is our last grant qualifying event until fall. If you're thinking about buying soon, this is a can't miss class.
Sign up for our virtual Be a Buyer class and learn everything you need to know about buying a home. Whether you're a first time home buyer or a seasoned home owner, we're sure you'll learn something new!
There will be a dynamic set of teachers lined up for the evening!
• DRC Housing Initiatives Manager, Tasha Gresham James, will cover everything you need to know about our home buyer grant program.
• Realtor Kimberly Schoeberlein from Key Bridge Realty will walk you through what you need to know before you say yes to the home.
• Lender Denise Flynn (PNC) will answer all your financial questions about your mortgage and getting approved for your loan.
This class meets the home buyer class attendance requirement for $5,000 Dundalk-wide home buyer grants.
Dundalk's First Baptist Church, 100 St. Helena Ave., will continue its sermon series titled Matthew: The Gospel of the King from 10:30 a.m.-noon.