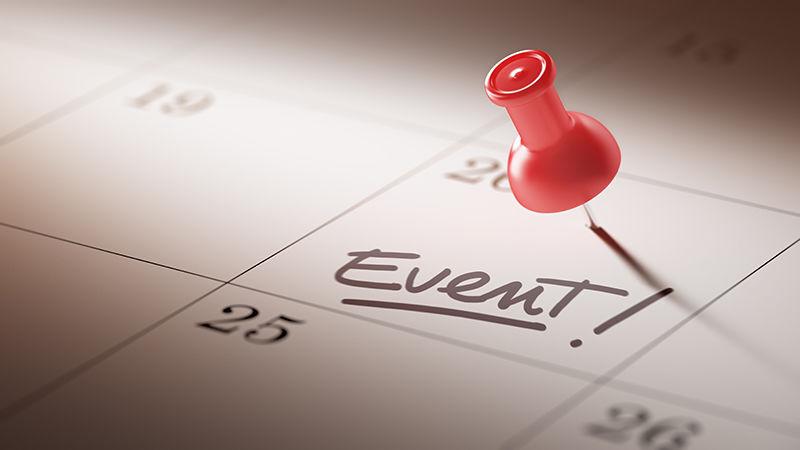 The Greater Dundalk Chamber of Commerce will host a Farmers Market from 7:30 a.m.-12:30 p.m. at 44 Shipping Pl. This Farmers Market will be open every Saturday throughout the summer. 
• Saturday, July 18 and Sunday, July 19:
Todd's Inheritance will host Lighthouses of the Patapsco River and Chesapeake Bay, beginning at 10 a.m. both days. Start the 2020 season with a free outside event on our beautiful lawn. Face masks required with social distancing. Free admission to property with fee for inside tours. Visit the cemetery & old farm equipment display. Bring your lunch & lawn chairs to visit with neighbors and friends. Enjoy beautiful farm & waterfront views. House tours available for $10/adult every hour from 10 a.m.- 2 p.m. but must reserve a space. Limited numbers allowed hourly. House will be disinfected each morning before opening. Hand sanitizer and wipes will be available. If you have questions, call Carolyn at 443-803-0517.
Chesterwood Park will host a Geocaching Open House from 11 a.m.-2 p.m. We will be having a outdoor open house. Kids can run around and have fun while parents get info and sign up. If the kids find all the scout law in geocaches they will get a prize.
• Monday, July 20- Thursday, July 23:
The Dundalk Renaissance Corporation is excited to announce our virtual celebration for our 2020 Milestone and Gemstone Award winners! While we are disappointed we won't be able to congratulate our award winners in person, we believe this is the best decision to keep everyone safe from COVID 19.
We will kick our Milestone festivities on July 20 with a social media celebration on Facebook and instagram. Follow #Milestone2020 to learn more about our awardees!
We will host a virtual award ceremony for our winners on July 23 at 6:30 p.m. We hope you'll join us in honoring the movers and shakers of Dundalk and all the great things they do for our community.
Dundalk's First Baptist Church will host a Free Food for Kids event at 100 St. Helena Ave. from noon-12:45 p.m. Baltimore County Public Schools Food Service will be distributing free meals for kids 2-18. Their white truck will be parked at the entrance to our back parking lot, opening onto Willow Spring Road right where it meets Colgate Avenue. The truck will be there Mon - Thur at noon, throughout the months of July and August.
The anniversary of the Aquila Randall Monument will be held at 3970 North Point Rd. from 9 a.m.-5 p.m. 
On July 21, 1817, Captain Benjamin C. Howard's First Mechanical Volunteers formed up early in town and marched six miles to the North Point battleground. Accompanying them were wagons conveying the monument blocks to be assembled and dedicated on site that day. The monument's construction was directed by Lt. Thomas Towson, a stone mason "who aimed at simplicity and neatness." With a final application of whitewash it was dedicated to honor Private Aquila Randall a member who was killed in a skirmish just before the Battle of North Point, September 12, 1814. The company was joined by other 5thMaryland Regiment officers at the monument while Captain Howard delivered a modest appropriate address:
"….I can picture to myself the sensation of those who in far distant days will contemplate this monument…and the melancholy event which has caused our assemblage at this spot…This monument which we are now erecting, will stand as a solemn expression of the feeling of us all…But I regret that the spot, which is made classic by the effusion of blood, the sport where the long line stood un-appalled by the system and advances of an experienced and disciplined foe, has been suffered to remain unnoticed. It is here where her citizens stood arrayed soldier's garb, that honors to a soldier's memory should have been paid. To mark the spot be then our care.…"
The inscriptions on the monument read:
[West face] – How beautiful is death, when earned by virtue.
[East face] – SACRED TO THE MEMORY OF AQUILA RANDALL, Who Died, in bravely defending his Country and his home, On the memorable 12

th

 of September, 1814,Aged 24 years.
[North face] – THE FIRST MECHANICAL VOLUNTEERS, Commanded by Capt. B.C. Howard, in the 5

th

 Regiment, M.M. HAVE ERECTED THIS MONUMENT, As a tribute of their respect for THE MEMORY OF THEIR GALLANT BROTHER IN ARMS.
[South face] – In the skirmish which occurred at this spot between the advanced party under Major RICH'D K. HEATH of the 5

th

 Reg.' M.M. and the front of the British column, Major General ROSS, the commander of the British force, received his mortal wound. 

Stop by and pay respects to the Monument erected in honor of Private Aquila Randall on July 21, 1817.
Grab-N-Go Meals will be handed out at St. Peter Lutheran Church, 7834 Eastern Ave., from 11 a.m.-noon. A shelf stable bagged meal will be given out select Saturdays of the month. Please go to the Bank Street door. All are welcome to pick up a bagged meal to go.
Dundalk's First Baptist Church will begin a sermon series called Matthew: The Gospel of the King. It will go verse by verse of Matthew's account of Jesus Christ. The church is located at 100 St. Helena Ave. Services are from 10:30 a.m.-noon.
Our Lady of Hope and St. Luke parishes will host a Fourth Sunday Food Truck rally at 7945 N. Boundary Rd. from noon-3 p.m. Food trucks will be hosted at this location the fourth Sunday of every month throughout the summer.