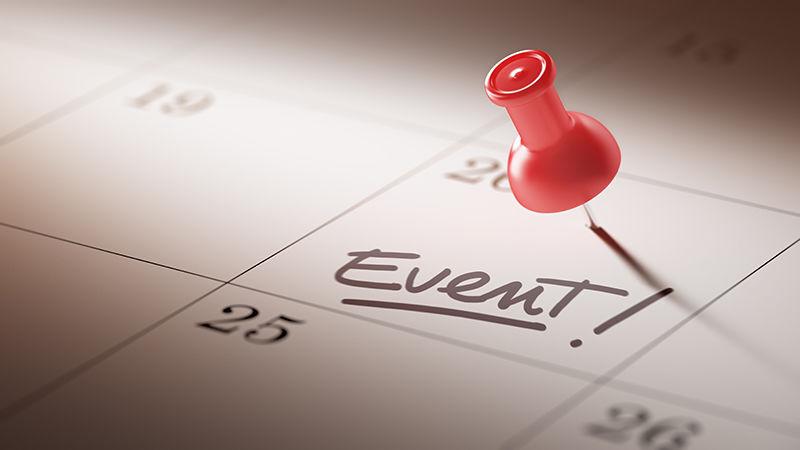 The Greater Dundalk Chamber of Commerce will host a Farmers Market from 7:30 a.m.-12:30 p.m. This Farmers Market will be held every Saturday throughout the summer.
The Fourth Annual B'More SUP Cup will be held next to Tiki Lee's Dock Bar, 4309 Shore Rd., from 8-11 a.m. With most of the 2020 SUP races being cancelled due to COVID-19, we are excited to be able to offer this race in August. We are taking safety precautions very seriously and will have set arrival/board drop off times and other measures in place to ensure we are not gathering too many people on the pier.
This is a very casual FUN race with only one category and no cash prizes- but some fun raffle prizes! It is the perfect race for all levels of paddlers- especially first time racers! We will have a 2 course lengths, a 2.5 mile for more recreational paddlers and a 5 mile course for more experienced racers.
Again this year we will host a 1-mile kids race! Registration cost includes board rental (for the kids race only)!
We will have several new policies and procedures in place this summer to keep everyone safe and healthy. Check back here for more details closer to race day.Need a board? B'More SUP has a limited number of recreational boards available (for the more casual paddler!). Send an email to contact@bmoresup.com if you want to reserve a board.
Our Lady of Hope and St. Luke Parishes present the Fourth Sunday Food Truck Rally, from noon-3 p.m. at 7945 N. Boundary Rd. This event is held the fourth Sunday of every month during the summer.
Dundalk's First Baptist Church, 100 St. Helena Ave., will host another food giveaway from noon-12:45 p.m. Baltimore County Public Schools Food Service will be distributing free meals for kids 2-18. Their white truck will be parked at the entrance to our back parking lot, opening onto Willow Spring Road right where it meets Colgate Avenue. The truck will be there Monday-Thursday at noon throughout the months of July and August.
Eastpoint Mall's 2020 Back to School Bash will be held from noon-2 p.m. Eastpoint Mall will be giving away backpacks and school supplies to kids for back to school. School Supply Kit Includes:1 One Subject Spiral Notebook (70 Pages, Assorted Colors) 1 Two-Pocket Organizer Folder (Assorted Colors) 1 Zip Top Canvas Pencil Case (Assorted Colors) 3 #2 Pencils 3 Ballpoint Ink Pens 5 Crayons 1 Highlighter 1 Twelve-Inch Ruler (Includes Metric Centimeters, Assorted Colors) 1 Easy Twist-Up Glue Stick (Washable) 1 Pencil Sharpener with Dome Lid (Collects Shavings, Assorted Colors) 2 Pink Erasers10 lucky backpacks will be filled with a $25 Staples gift card. Winners selected at random. *PLEASE READ ALL DETAILS AND INFORMATION BELOW: Due to COVID-19, all recipients must pre-register via Eventbrite.All children must be present and accompanied by an adult 18 years or older and be available to pickup backpack at Eastpoint Mall on Saturday August 29th from 12-2pm. Available in Limited Quantities. Limit one backpack per email address and household registered. Must complete all contact information accurately to be eligible. Must present ticket either via print or on smartphone. Ticket does not guarantee backpack. Register for this event at www.eventbrite.com.
St. Peter Lutheran will hand out grab-and-go meals from 11 a.m.-noon. A shelf stable bagged meal will be given out select Saturdays of the month. Please go to the Bank Street door. All are welcome to pick up a bagged meal to go.
The Greater Dundalk Chamber of Commerce will host a Farmers Market from 7:30 a.m.-12:30 p.m. This Farmers Market will be held every Saturday throughout the summer.
B'More SUP will host Buti Yoga on the Pier from 6-7 p.m., at 8500 Cove Rd. BUTI yoga is a unique practice, known for its cardio-intensive bursts of tribal dance, primal movement, and conditioning. It's designed to offer a calorie-scorching, body-sculpting, and dynamic yoga practice. The word 'buti' is a Marathi Indian term for "the cure to something that's been hidden away or kept secret. The movement involved in a BUTI class is designed to help everyone develop body confidence. It will help you fall in love with your workout, break through emotional and physical barriers, and transform your body.
International Overdose Awareness Day is observed every year on Aug. 31. Join us for Overdose Awareness Day with One Voice Recovery Community Center of Dundalk and Amazin Recovery Treatment Services. Educational resources, vendors, and light refreshments will be provided. One Voice Recovery Community Center of Dundalk is located at 6718 Holabird Ave.
We Back Blue and local political activist Tim Fazenbaker are hosting a We Back Blue motorcycle ride, from 11 a.m.-4 p.m. It will begin at 2401 North Point Blvd. This is a ride in honor and support of law enforcement. Riders will be meeting at 2401 North Point Blvd. (The New Greenroom) and leaving from there and circling around the beltway back to starting point. (More details to come)
You don't have to ride to come out and show your support. Sponsored by https://www.facebook.com/webackbluemd/ and hosted by Tim Fazenbaker, Mark Ford and The New Greenroom. Key public speakers, and the press will be there to highlight the Importance of this Support. We will have shirts, refreshments and snacks available. • Friday, September 11: Tim Fazenbaker is hosting a 9/11 Remembrance and Flag Wave ceremony at Essex Health Center, 201 Back River Neck Rd., from 4-7 p.m. He invites everyone to join him as he remembers the tragic events that happened on Sept. 11, 2001, and to remember those who lost their lives that day. • Saturday, September 12: The Watersedge Fall Car Show and Festival will be held from 10 a.m.-4 p.m. at Watersedge Park, 8728 Bellneck Rd. Due to the COVID-19 pandemic we have scaled back this year's Watersedge Fall Festival to a 1-day event. Guilty As Charged will on the Baltimore County Stage performing live rock and roll 10 a.m. — 4 p.m. Dozens of cars will be in attendance for the car show and multiple food trucks will be on site, some craft and apparel vendors on site as well. There will be no carnival rides this year. Our awesome event will be back to full scale in 2021. Please follow whatever county rules and regulations that are in effect when the event takes place. Multiple car show trophy categories are available to enter, and dash plaques for the first 50 cars registered. Car entry is $15. Proceeds benefit the Watersedge Recreation Council's youth programs. Anyone interested in being a craft or food vendor for this event please contact Scott Smith at 410-978-3529 for details. Local businesses interested in sponsoring this event please Call Scott Smith at 410-978-3529 or email smithlawncare08@aol.com. •Saturday, September 19: Clean Bread and Cheese Creek Community Cleanups is hosting its Fall Historic Bread and Cheese Creek Cleanup from 8 a.m.-2 p.m. Volunteers are needed for our Fall cleanup of the Historic Bread and Cheese Creek. Won't you please volunteer a little of your time from 8 am until 2 pm for the Fall Bread and Cheese Creek Cleanup? For the fifth year in a row, we will be running this cleanup in conjunction with the Ocean Conservancy's Annual International Coastal Cleanup. We will be targeting the area of the stream from the Berkshire Community to North Point Road. Volunteers of all ages and abilities are needed. Help us remove the trash before it flows into Back River, the Chesapeake Bay and the Atlantic Ocean. Every piece of trash removed is a small victory to be celebrated. We run our cleanups as a family event with plenty of ways for volunteers to participate. We welcome every type of person of every ability level to contribute and assist with the cleanup. Though it is true we will need people to dig out shopping carts and haul trash to the dumpsters, we need people to run water, food, tools, and trash bags (both empty and full) to individuals in the creek. People to sort recyclables from the debris removed. People will be needed to help at registration, setup food and snacks as well as many other less strenuous activities. We are also authorized to sign-off on Community Service and Service Learning Hours for students. The more people we have, the easier the work will be for everyone. We will provide lunch and snacks as well as gloves. A limited number of tools are available for sign-out, but suggest bringing your own if you have them. Since this cleanup covers almost four miles of stream we are always in desperate need of individuals with trucks, jeeps and ATV's wiling to haul trash from extraction points to the dumpsters. Registration will be at 2408 Plainfield Road and will open at 7 a.m. and we will enter the stream at 8 a.m. after a brief orientation. We are also looking for photographer/videographer volunteers to help us document our cleanup as well.