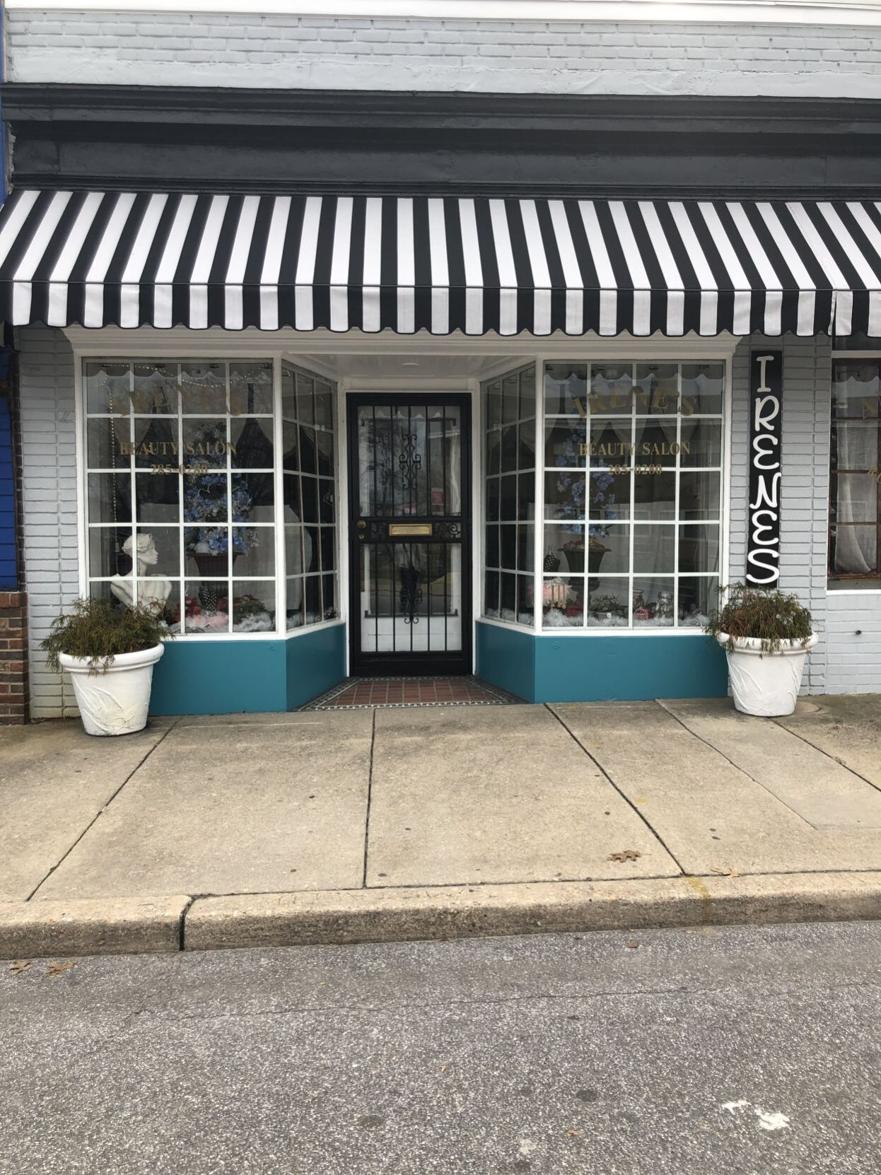 Just like any other place, Dundalk was hit hard by the COVID-19 pandemic when it reached the US last March.
But the community is finding ways to persevere. Many Dundalk traditions, along with traditions in Edgemere, Sparrows Point and Fort Howard, were either canceled or postponed. The Dundalk Heritage Fair, which ran consecutively for over 40 years, went virtual this year. The Dundalk Independence Day Parade was greatly reduced to fit within Baltimore County guidelines.
The Eagle takes a look back at a year where Dundalk showed its resilience:
Irene's Beauty Salon was open for 80 years before it permanently closed on Jan. 15. The salon was located at 111 St. Helena Ave.
Irene's Beauty Salon was originally a barbershop, owned by New Yorker Jim Henderson, who also owned another barbershop in Gray Manor. Both were called Jim's Barbershop. Henderson met his wife, Irene, in 1942 when he opened his second barbershop in Gray Manor, where she also owned and operated Irene's Beauty Salon located next door.
"She loved doing hair," Patricia Weems, Henderson's daughter, said. "She ran a successful business."
Irene and her entire family were from Gray Manor and her parents owned a farm. The family's Dundalk roots run so thick that Irene's mother taught former owner of The Dundalk Eagle, Kimble E. Oelke, in grade school.
Once the two got together, Irene and her daughter, Bette Jean Rutkowski, moved closer to the city part of Dundalk.
In 1958, Jim passed away, causing Irene to close down both her and his hair shops in Gray Manor and reopened her salon at Jim's location on St. Helena. Irene's Beauty Salon was like a meeting place. They would style the hair of police officer wives, steelworker wives and even styled the hair of corpses per Walter Brooks Bradley Funeral Home's request – hence why they always kept fresh flowers in their shop and home.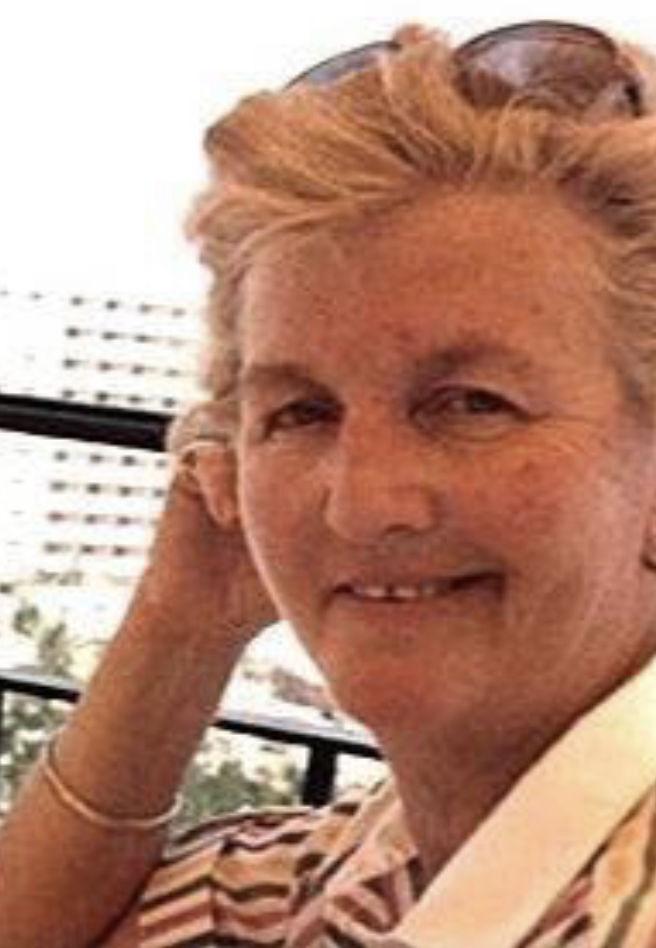 Henrietta Lacks' grandson, Ron L. Lacks, published a book on Jan. 29 called "Henrietta Lacks The Untold Story," to set the record straight about his grandmother's life from the perspective of people who actually knew and were a part of her.
Science writer Rebecca Skloot dropped a literature bomb on the world when she released an award winning book titled "The Immortal Life of Henrietta Lacks" 10 years ago. In the book, Skloot details the life of Henrietta and how the HeLa cell line was discovered from her many years of research.
"The Immortal Life of Henrietta Lacks" won the National Academies Best Book of the Year Award, the American Association for the Advancement of Science's Young Adult Science Book award and went on to spend 75 weeks on the New York Times Best Seller list.
Although the world seemed to have loved the story of Henrietta's contributions to medical science laid out in "The Immortal Life of Henrietta Lacks," some of her family members weren't too impressed with Skloot's version of their beloved late family member.
Henrietta's grandson, Ron L. Lacks is one of them.
According to Ron, he and his father, Lawrence Lacks, had been discussing Skloot for years, trying to draw attention to some of the inaccuracies in her story.
The inaccuracies listed in Skloot's version of Henrietta's legacy, will be corrected in Ron's book, "Henrietta Lacks The Untold Story," Ron said.
Throughout the years, Lawrence deemed it time for him to share his mother's story with Ron because he was aging and his memory was fading, Ron explained.
"I felt like I was Lawrence's oldest son who shared his desire to set the record straight in history and for my family," Ron said. "After Skloot's story had been published, we realized that our family had been manipulated and misrepresented."
"I wrote my family story so that the world can hear it from the horse's mouth," he noted.
Ron's aunt, Deborah, has since passed on, so he decided that it was time to take action to give the Lacks family's version of their lives.
Stansbury-Poplar Tax Service owner Blanche Elizabeth Francis passed away on Jan. 10 at the age of 94.
The Dundalk business owner was born into a family with strong role models. All of her aunts, uncles and her father were educated teachers and nurses, according to her oldest daughter, Barbara Francis.
"They instilled in their families that education was the key to everything, especially being able to be self-sufficient," Barbara said.
In 1956, Blanche started doing taxes with Stansbury-Poplar Tax Service located in the Poplar Place Center. She went on to do taxes there until she was 90 years old, stopping in 2015.
Blanche had accumulated over 60 years of experience in the field and built a repeat clientele of over 2,000.
The Baltimore County Council passed the Secure All Firearms Effectively (SAFE) Act on Jan. 21 with a 7-1 vote.
The Baltimore County Equitable Policing Workgroup gathered at the Sollers Point Multi-Purpose Center on Feb. 13 for the East County Listening Session.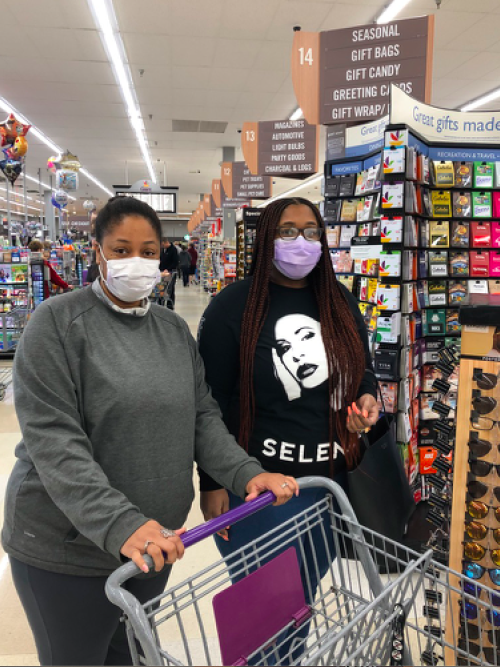 The workgroup, initiated by Baltimore County Executive Johnny Olszewski, was created in an effort to bring greater transparency and accountability around the issue of equitable policing. In 2018, data revealed that African-Americans were issued citations at a higher rate than other races, according to Baltimore County officials, which prompted Olszewski's thorough investigation.
The "first-of-its-kind" work group will travel from the east to the west side of the county, acquiring community input from residents during listening sessions, examining policing practices to ultimately give better transparency and accountability to law enforcement.
Essex resident Cassandra Brown, a Baltimore County school teacher, stood before the workgroup and delivered some of her own recommendations. One of those recommendations is for Baltimore County police officers to form a better relationship with African-American males.
"The demographics have changed tremendously, but I would say that some young people see police within school in a more antagonistic relationship instead of a friendly type of relationship," Brown said. "I would recommend that even though we have a police presence in the schools, I think that relationship could be a lot better."
Dundalk resident, Linwood Jackson said he specifically chose to raise his family in Turners Station due to the great environment it used to be, but he believes the citizens are policed as a group instead of individually.
"The police have to establish a relationship with the community, with the people that live in the communities. The people have to engage with the police," Jackson said.
Turner Station Conservation Team member Larry Bannerman expressed that he would like to see law enforcement on bike patrol in the summer and more diversity in the Baltimore County Police Department.
Turner Station Conservation Team president Gloria Nelson said it would be more helpful if information about things that will impact the community would get out sooner, not at the last minute.
Ultimately, Williams and Baltimore County officials would like to see outcomes that don't reflect what is believed to be the county's disparities.
Rainbow Car Wash celebrated 40 years of shining Dundalkians' vehicles, attributing their success to loyal and satisfied customers.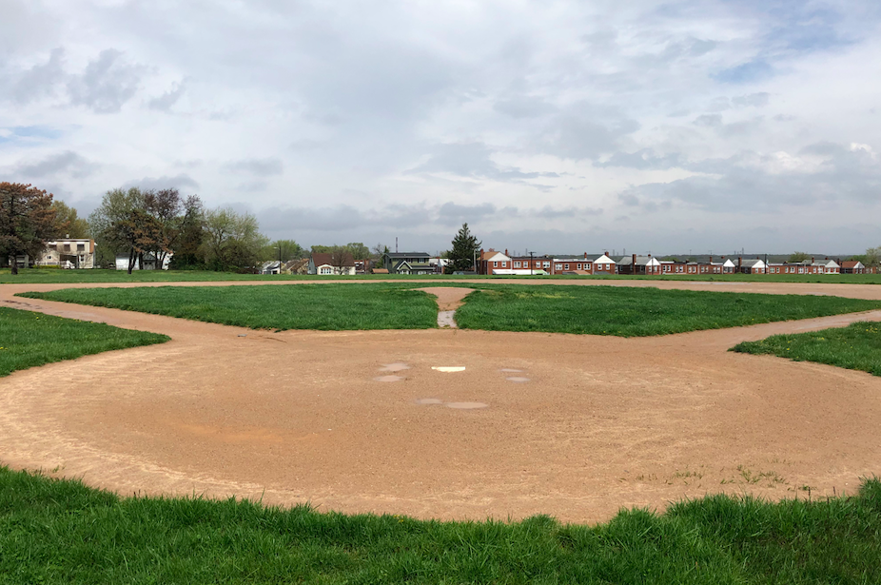 In 1964, the car wash, located at 2 German Hill Rd., was constructed and operated as T&T Car Wash. In 1980, T&T Car Wash was bought out by Byung-Wook Hwang, who renamed the business Rainbow Car Wash.
After taking over the facility, business was very slow because cleaning cars back then was a niche business. It considered a luxury to pay someone to wash your vehicle, according to Mina Hwang.
"A good day of business in the 1980s meant five cars a day," Mina said.
Not long after acquiring the business, Byung-Wook fell ill and passed away abruptly, leaving his wife to run the business alone. This prompted their son, John Hwang, to return and help his mother with the business, along with his wife, Yoon Hee. They worked together gradually, cleaning up to about 50-plus cars a day by the 1990s.
Four decades later, Rainbow Car Wash has been a family-owned and operated business, and the Hwang family has kept the same principles when caring for customers' vehicles.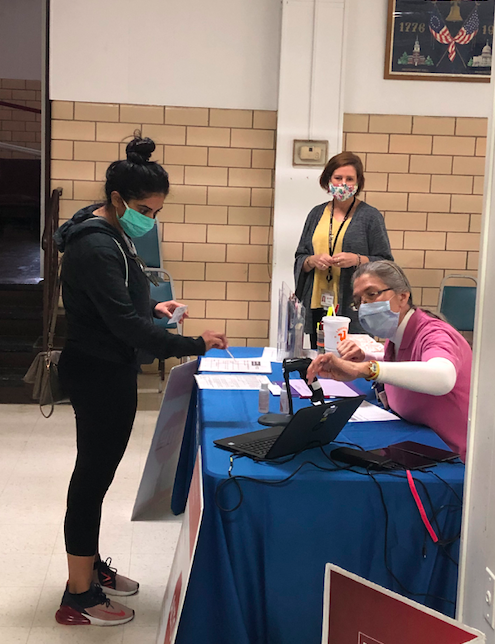 Dozens of people joined Baltimore County Executive Johnny Olszewski and County Councilman Todd Crandell (R-7) for the 7th District Town Hall discussion at the Sollers Point Multi-Purpose Center on March 3 to review what's transpiring and affecting southeastern Baltimore County communities.
Crandell, who believes the Dundalk community is one of the most engaged communities, said every county agency was represented at the town hall, giving county residents hands-on dialogue from people that directly deal with their issues.
Although Crandell did not vote in support of Olszewski's budget and other policy initiatives, he said that doesn't mean the two don't ultimately want the same thing which is a better Baltimore County.
As the world spun into unprecedented times, Dundalk and the rest of the state of Maryland responded in an unprecedented manner.
Gov. Larry Hogan announced early in the day on March 12 that Maryland had its first confirmed case of community transmission of COVID-19, a novel virus more commonly referred to as the coronavirus. That evening, Hogan issued several "major actions'' that changed the way of life for many Dundalkians.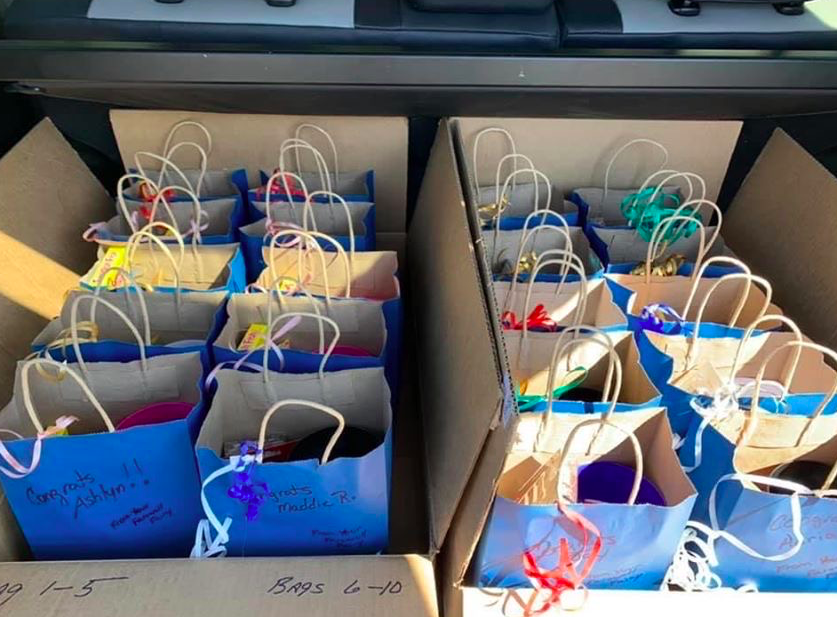 Joined by Lt. Gov. Boyd Rutherford and State Superintendent of Schools Karen Salmon and others, Hogan declared that all Maryland public schools would closed for two weeks, from March 16-27.
Hogan ordered that all senior centers across the state remain closed until the state of emergency declared on March 5 is lifted. Earlier in the day on March 12, Baltimore County Executive Johnny Olszewski, Jr. said from the Baltimore County Historic Courthouse in Towson that all Baltimore County Senior Centers were to close, beginning March 16, until further notice.
COVID-19 forced the state to close all agency buildings. Hospitals restructured visitation policies. Restaurants were reduced to carry-out and delivery orders. The swift action announced by Hogan was the most aggressive in the nation at the time.
Finding necessary items, or any items for that matter, became a challenge for people. Toilet paper, water, meat, produce, and even condiments have been difficult to find since COVID-19 and its fatal effects began showing up in the news.
"I think it's sad," one Dundalk shopper said. "I think people are overreacting. I can understand if you're taking care of children. I'm taking care of an older family member. I'm concerned that people may be hoarding, and then others can't get what they need."
"I've never seen anything like this before. Not even during snowstorms."
What took place in grocery stores in Dundalk and all across the country was much bigger preparations for disastrous natural events in years past. A grocery store could run out of several days' worth of inventory in a matter of only a few hours.
The COVID-19 global pandemic has done much more to the community than just threaten people's physical health.
One of the guidelines from the Centers for Disease Control (CDC) is social distancing, staying at least six feet away from others. Inside a business, like restaurants or retail stores, social distancing can range from difficult to impossible. Restaurants are still open, but are reduced to carry-out and delivery options.
People around Dundalk are certainly feeling the impact. Many people in the community have either been told to stay home until they are told to return to work, or they have lost their jobs completely. Another consequence of the coronavirus is people seeing reduced salaries.
Whatever the circumstance, people are experiencing fear and uncertainty while trying to find a way to make it to the next month financially.
Gov. Larry Hogan issued a stay-at-home order on March 30, declaring that people are only to leave their homes for essential reasons, such as grocery shopping or banking. The tighter restriction could prove to make it more difficult for anyone's employment situation.
An employee at the Dundalk Post Office tested positive for COVID-19, as was confirmed by local news reports on April 1.
No other information was reported at the time … until post office employees came forward to blow the whistle, alleging that the situation wasn't handled properly by the management. What they alleged described a habit of negligence and irresponsibility made worse by the coronavirus global pandemic.
"Everyone (who works at the post office) has been exposed to COVID-19," Foulke alleged. "There is no PPE (personal protective equipment). If there is, they put it in there (April 1) because we had to call politicians to complain about what they are doing to us."
Mail service has also reportedly been spotty, something that continued through the rest of the year. Residents in Dundalk complained that they did not receive their mail on April 1. According to the same whistleblower, carriers were asked to deliver mail to two zip codes.
The employee said that the Dundalk Post Office covers 40-50 routes, and carriers go into the building to collect deliveries before starting their respective routes. Employees will elect to be mindful of Gov. Larry Hogan's order of gatherings of less than 10 people, but the management allegedly does not enforce it, they said. In addition, employees will bring their own soap and hand sanitizer to work because these things are allegedly not provided, they said.
Another employee said they understand that HIPAA laws are in place to protect medical information. The management, however, could have informed everyone else that one person who works at the Dundalk Post Office tested positive for COVID-19, they said.
Baltimore County Public Schools announced in April that senior proms were canceled due to the pandemic. Also canceled were in-person graduation ceremonies and spring sports seasons.
Literature provides us with tales of fairies who leave gifts for those in need, unbeknownst to the beneficiary.
In Dundalk, a similar form of gift giving is happening. "Fairies," as they call themselves, are using their own time, money and gas to bring small gifts and smiles to strangers.
The gifts include things such as wine, spirits, snacks, coffee and other goodies that will bring a little happiness to residents while they remain under social distancing orders. People spend most of their time at home, and the luxury of freely going out and buying these items without worry is not present.
Residents from Dundalk joined in a "Reopen Baltimore County" protest at the intersection of Washington Avenue and Chesapeake Avenue in Towson last Friday.
Around 100 people showed up to the rally, which was planned some time ago, but picked up support after Baltimore County Executive Johnny Olszewski, Jr. declared that the state of emergency would not be lifted. The declaration came after Gov. Larry Hogan declared that the state was prepared to enter Phase 1 of the Maryland Roadmap to Recovery.
Hogan declared that religious institutions could hold in-person worship services at 50 percent capacity. Retail stores are allowed to open, but can not accommodate customers at full capacity. Personal services are allowed to reopen statewide.
County Executive Johnny Oszewski said the county was ready to enter into its own phase one reopening plan because there had been significant progress in expanding testing and personal protection equipment (PPE).
Under Baltimore County's phase one plan, retail stores were able to reopen for in-store retail with a maximum capacity of ten, including staff, shopping malls must continue to stay closed except for retail establishments that can be accessed from the outside, barber shops and hair salons may reopen with a maximum capacity of ten, including staff, and the prohibition on indoor and outdoor gatherings or events of ten or more people at all locations and venues remains in place.
However, there was significantly more than ten people who assembled outside the county courthouse that Friday — and the majority were not wearing masks (which was a recommendation by the Center for Disease Control, bu not a mandate at the time).
A longtime Edgemere favorite caught ablaze near the end of May, as the Islander Inn on Millers Island was engulfed by flames. What remains, other than the walls, is a pile of ash and rubble.
The Baltimore County Fire Department told this newspaper the following day that the fire was still under investigation. Eyewitnesses to the scene gave accounts of fire hydrants in the area not working, and that it took more than an hour for water to arrive at the Islander Inn.
"We experienced water issues because the hydrants were not sufficient to sustain the water supply," the Baltimore County Fire Department said in a statement. "Crews fought the fire using water drafted from nearby natural water sources, as well as with water brought in on additional engines."
George Kondylas, who was six months short of 30 years as the owner of the Islander Inn, said the result of that fire should have never happened. It started around 1:30 a.m., he said, and was put out some time after daybreak. According to local news reports, officials said the fire may have started in a storage room on the right side of the building and then spread throughout. A firefighter sustained minor injuries, according to WMAR.
"One of the water mains was possibly turned off," Kondylas said, sharing the explanation he was given. "It has the whole community scared."
With the news of the cancellation of the Dundalk Heritage Fair, the Eagle and APG Chesapeake immediately began brainstorming ways to keep this tradition alive. The result was a virtual Dundalk Heritage Fair. The Dundalk Heritage Association was more than willing to help us make this happen.
The Eagle wishes to thank DHS, all of the bands who sent us recorded video for the virtual fair, and the public officials and community leaders who agreed to appear during the fair.
The COVID-19 pandemic forced communities across the country to cancel all Independence Day Weekend festivities. Dundalk was not one of those communities.
For 85 years, the parade went on without a hitch, featuring prominent guests from Baltimore County and the state of Maryland. This year, however, the committee had to make a choice – do nothing, or improvise and still give Dundalkians some semblance of a normal Fourth of July in southeastern Baltimore County. The Dundalk Heritage Fair was canceled, as was the fireworks display and the July 4 6K race. A much smaller parade was organized, giving Dundalkians a reason to celebrate independence that day.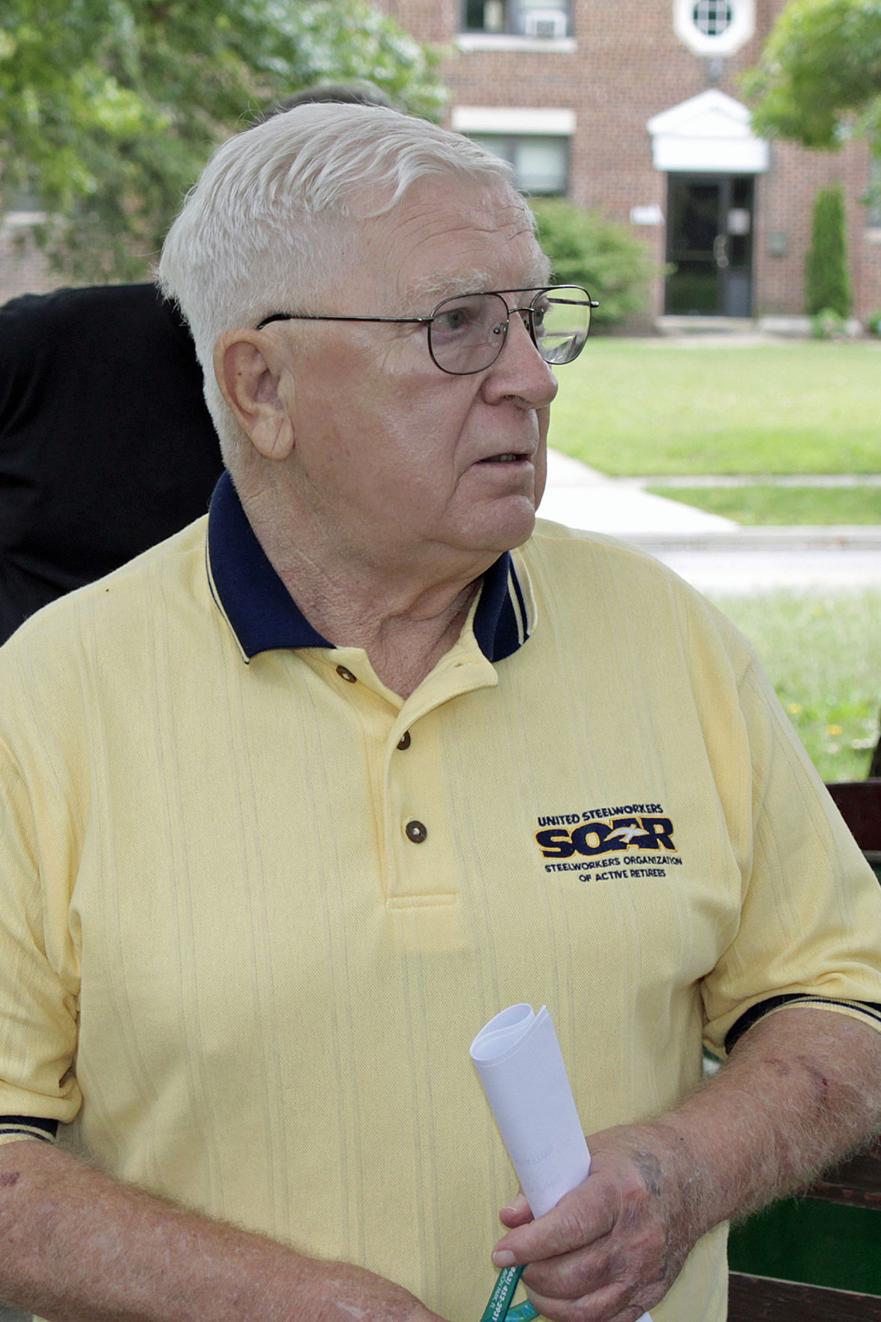 A nationwide movement was witnessed at a local level in July, as residents of Turner Station and Dundalk marched for equality and an end to police brutality.
The Black Lives Matter peaceful protest and rally was organized by local pastors, community leaders and Turner Station residents to give a voice to those who are disenfranchised, according to Rev. Kay Albury, pastor of St. Matthew's Church in Turner Station.
Dundalk residents continue to report going days at a time without mail. Some residents said they waited as long as one week without receiving mail.
One Voice Dundalk hosted its third annual event in observance of Overdose Awareness Day. One Voice is located on Holabird Avenue. Its doors are open to those seeking help with substance abuse disorder.
Baltimore County Public Schools began the 2020-21 academic year with a virtual reopening. BCPS students held a protest in Towson to demand equity in schools one week before school began.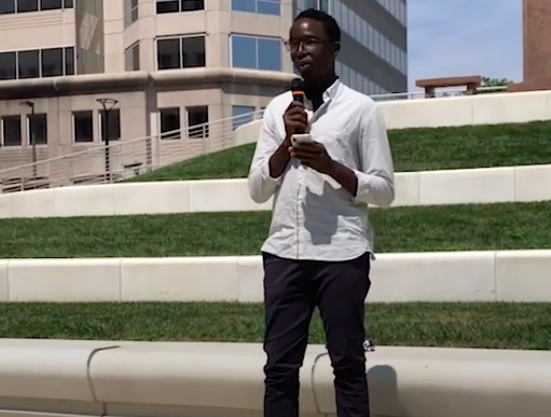 Drug City customers can now visit the establishment for a "blast to the past" when going for their prescriptions and other items.
Drug City announced the opening of The Fountain, a 1950s-style diner that sits in the part of the store where Tan City was once located. Drug City owner George Fotis told the Eagle that he decided on a "not-so-grand" opening due to the COVID-19 pandemic.
The Fountain opened to the public on Sept. 16. Fotis said the first day was successful, but stressful. No one at the store has any experience in the food industry, he said. Everyone had to learn as they went along.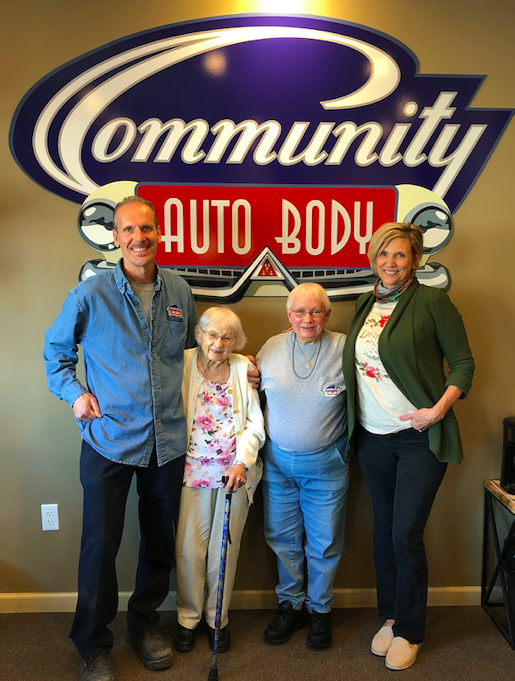 Margaret "Maggie" Rukstelis was born in Dundalk, grew up in Dundalk, and recently celebrated her 100th birthday in the town she has always called home. She is the daughter of Flaminio Rossi, an Italian immigrant who opened Community Garage in Dundalk in 1922. The location of that gas station – where Community Auto Body, Skinner's auto shop, currently sits. Ironically, when Rossi immigrated to America, he moved to a place in North Carolina called St. Helena.
Rossi and his wife, Mary Caradi Rossi, were married in St. Helena and had big dreams of moving to New York City. While traveling there, Mary became ill, and the two ended their journey on Kresson Street in Baltimore City. They eventually relocated to Dundalk, where Rossi got a job as a machinist at Bethlehem Steel. In 1922, his uncle, Gattardo Rossi, opened what would be called Community Garage.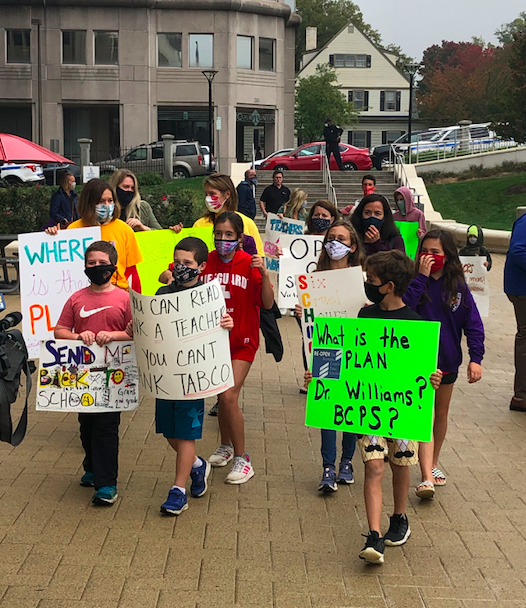 The location stood as Community Garage until 1941. World War II erupted, and the curtailment of the civilian use of automobiles put the future of the business in jeopardy. Rossi and his business partner, Joseph Calhoun, formed a partnership with the federal government to produce war materials. The auto service shop was transformed into a machine shop. Roscal, Inc., as it was called, the machine shop produced materials for the Philadelphia Navy Yard. The garage produced submarine parts.
Ownership of the building located Willow Spring Road changed hands a few times before Skinner and a former business partner purchased it and installed Royal Auto Service.
Skinner said that Rukstelis walked into his shop one day during the late 1990s. Born and raised in Baltimore City, Skinner said he started his Dundalk business in 1986, when it was called Royal Auto Service. That conversation led to Rukstelis taking Skinner on a long trip down memory lane, one that predates World War II and the Great Depression. In the process, the two formed a bond.
Skinner said Rukstelis shared her photos of her father's auto service shop with him. Those photos can be seen today on the walls inside Community Auto Body. Located at 98 Willow Spring Rd., it is hidden from North Dundalk Avenue behind a set of homes and trees. Like an oyster shell hidden on the ocean floor, found within it is nearly 100 years of rich Dundalk history.
Parents and students with Baltimore County Public Schools held a protest in Towson last Wednesday, expressing their frustration over remote learning.
"We need a plan" was the consensus from all in attendance, which included elected officials from the Sixth District. Delegates Ric Metzgar, R-6, and Bob Long, R-6, as well as Sen. Johnny Ray Salling, R-6, attended the protest. Each of them spoke in front of the steps at Patriot Plaza, where the protest took place.
"Our kids are literally falling behind right now," Salling told the Eagle. "It's a conflict to our seniors that are graduating because they don't have the opportunity to showcase themselves going to college."
The 2020-21 academic year began in September with a remote opening. Before the start of the school year, BCPS announced that students would learn remotely until at least the end of January. Fall athletics and activities have been postponed in Baltimore County, despite. Gov. Larry Hogan's announcement last month that high school sports could begin on Oct. 7.
Parents and students weren't the only ones to hold a protest over remote learning. BCPS teachers held a drive-by protest in Towson two weeks prior, voicing their displeasure over the possibility of returning to in-school instruction next month. BCPS had mulled over a November return, citing a priority to accommodate students who need in-person instruction the most, such as special needs children.
Rep. Dutch Ruppersberger, D-2, defeated State Senator Johnny Ray Salling, R-6, to retain his seat for an 11th term. His next term will begin in January.
Veterans Park might not be the typical locale to shoot a music video, but three local musicians did that while giving back to their community.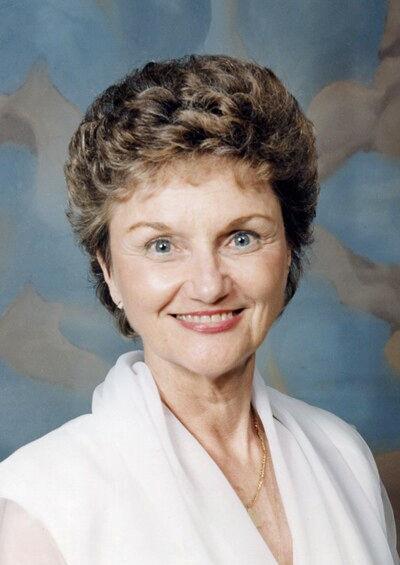 Pink Elefants, a band comprised of three young men born and raised right here in Dundalk, recently premiered the music video for their single "Peace Sign." The video premiered last week and can be found on the band's Youtube™ channel.
"Finch" Flores, one of the members of Pink Elefants, said he and his bandmates had originally planned to use their budget for the video to bring in all the bells and whistles found in most music videos – expensive cameras, a videographer, lights and effects, etc.
The video was shot entirely in Dundalk, with cell phones. The money that would have been used on all those bells and whistles was instead used to feed, clothe and care for people in need. The video begins with the three standing in front of Aldi™ on Merritt Boulevard.
They can be seen buying shopping carts full of food and supplies from Aldi, Walmart™, and several other recognizable businesses around Dundalk. The music video later cuts to Veterans Park, where Pink Elefants can be seen handing out food and supplies to those in need. In addition, they spent the day performing their music and spreading positivity around the park, they said. The act has changed them, Flores said.
Amidst the rapid spike in positive COVID-19 cases, Baltimore County brought back some restrictions to again attempt to curb the spread of the virus.
Gov. Larry Hogan gave another press conference on Nov. 17, issuing yet another round of restrictions to slow the quick spread of COVID-19, a rapid spike in cases that has alarmed state and local officials. With the rise in cases, he and Baltimore County Executive Johnny Olszewski, Jr. have taken actions to further slow that transmission.
Starting Nov. 15, the County underwent a small series of new restrictions to again "flatten the curve" and reduce the recent spike in positive cases. All social gatherings not associated with operating or patronizing a business establishment or otherwise subject to existing state orders will be limited to 10 people indoors and 25 people outdoors. Bars and restaurants were required to close at midnight. Youth recreational activities are prohibited until further notice.
BCPS was shut down for two days after a ransomware attack forced classes to cancel. The source of the attack is still under investigation.
A large crowd gathered near the intersection of Holabird and Delvale Avenues, holding up candles and cell phones towards the sky.
It resembled a scene at the same location exactly one year before. On Dec. 3, the family of Trinity Brooks held a vigil dedicated to her memory. The teen was killed by an impaired oncoming driver on Dec. 3, 2019.
Brooks died while returning to her home from Weis Market. She was sent there by her mother to buy cat food and some items for her younger brothers. She was returning home when Jennifer Jones, 31, crossed over into the opposite lane where Brooks was walking, hitting her before going through three backyards. The vehicle came to a stop after hitting a shed. The incident happened just before 5:30 p.m.
Shirley Elizabeth Darling began dancing at age 12. And for the rest of her life, she never stopped.
Along the way, she shared her passion for dance with generations of students, until she passed away last month from legionnaire's pneumonia. She was 85.
Shirley was already a veteran dancer and dance instructor when she decided to start a fresh dance program with the Gray Manor and Charlesmont recreation programs.
This allowed her to implement a studio dance program, but not at the studio price. The program started with 32 students and had grown to 93 by the end of the first season.
The dance school specialized in ballet, pointe, jazz, tap, character and ballroom dancing for students from the ages three to 30.
These past 365 days made up an unprecedented year. The Eagle looks forward to bringing you even more local news in 2021. From all of us, thank you for reading!