As we move into a new year, we look back on the biggest stories about the Dundalk community from 2019. We hope you enjoy this trip with us down memory lane.
Major Lucy Lyles was promoted to lieutenant colonel of MDTA's police force, becoming the first African-American female to hold that rank in Maryland Transportation Authority (MDTA) Police history. The 25-year veteran will now run the Administrative Bureau, overseeing logistics and support services.
Comptroller Peter Franchot traveled to three Dundalk businesses presenting them with proclamations for their contributions to the local economy. The three businesses were Dundalk Dan's Awesome Beef Jerky, Tulkoff Food Products and Vinny's Cafe.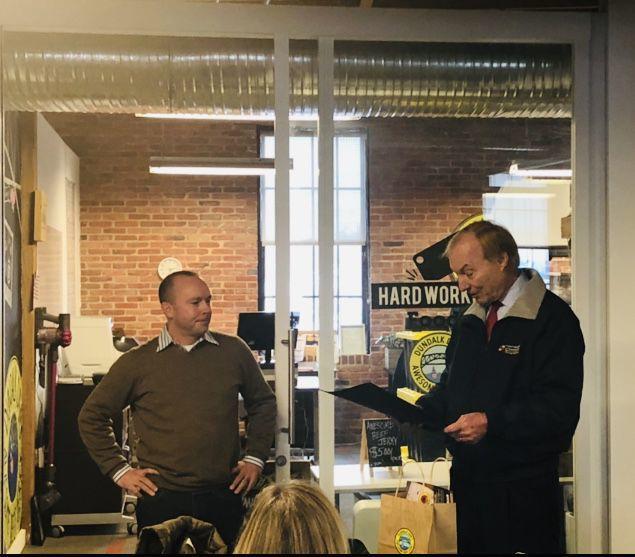 Mindful Healing Works Wellness Center held its grand opening, and enthusiastic therapist Erin Meyer, LCPC, hosted a ribbon cutting ceremony for her new Wise Avenue mental health care facility.
Baltimore County Executive John Olszewski, Jr. made a dramatic public visit to Baltimore County Public Schools Board of Education meeting to speak about the harsh realities of the county's budget in the face of an ambitious operating budget proposal from BCPS Interim Superintendent Verletta White.
Dozens of health and history conscious community members enjoyed camaraderie and access to health screenings and information as the Henrietta Lacks House of Healing held their third annual Henrietta Lacks Women's Health and Cervical Cancer event at the Fleming Senior Center, while also celebrating the life of the woman who has saved countless people worldwide with her HeLa cells.
Sandy Plains Elementary School bid farewell to their longtime chief custodian Harry Nelson during an assembly celebration.
Nelson retired after 27 years at Sandy Plains. Nelson, who is from Southeastern Baltimore County, began his career 39 years ago and worked at several other elementary, middle and high schools before arriving at Sandy Plains.
Dundalk's perennially popular Chic-Fil-A celebrated its ten year anniversary with giveaways, chicken, cupcakes and lots of smiles.
Baltimore County Executive Johnny Olszewski, Jr. and the District 6 legislators joined together to present the Wise Avenue Fire Company with a gratitude plaque for the superb free train garden programming they provide for the Dundalk community during each year's holiday season.The Wise Avenue Fire Company utilizes scenery and materials from Dundalk to build the holiday displays, embodying the spirit of the season and the region.
Councilmembers David Marks (R-5), Cathy Bevins (D-6), and Todd Crandell (R-7) congregated at an "Issues and Eggs Breakfast" hosted by the Chesapeake Gateway Chamber of Commerce by to provide updates and outline their upcoming priorities for their respective jurisdictions.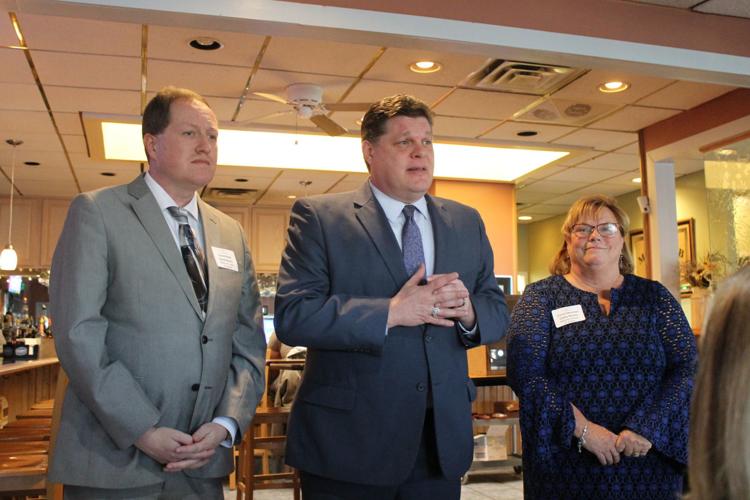 Southeastern Baltimore County residents convened with County Executive Johnny Olszewski to provide input on their preferred criteria for the next Baltimore County Police Chief. At the event, Olszewski spoke before officials heard more than an hour of input from eastern Baltimore County residents. Attendees then lined up to voice concerns and feedback on the state of policing in the county, citing the need for cultural sensitivity, empathy and a strong background in community policing and outreach.
After five years of planning to open a location in Dundalk, Five Guys hamburger joint finally arrived.
Every year, March is designated Women's History Month to honor women's contributions in American society. This year's theme is "Visionary Women: Champions of Peace and Nonviolence," honoring women who have championed the use of nonviolence to end war, violence, and injustice. Dundalk's own Cynthia Mingo, director of Fleming Senior Center, won one of three prestigious honors.
The American Legion caucus, and the Dundalk chapter, Post 38, celebrated the centennial anniversary of the chapter.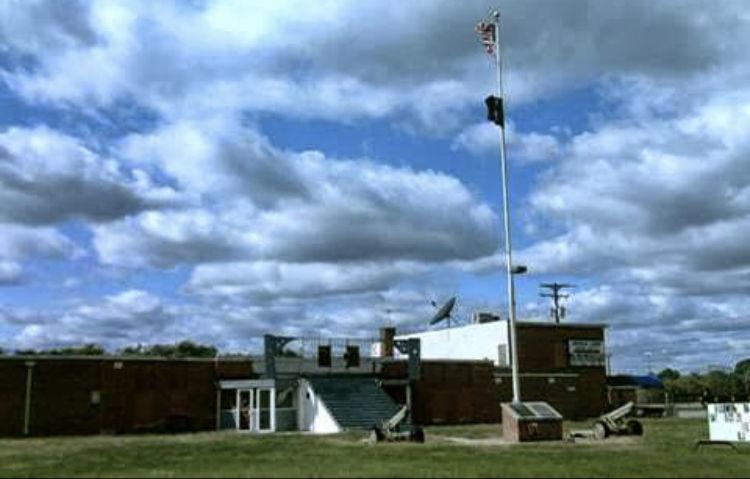 Governor Larry Hogan, Baltimore County Executive John Olszewski, Jr., Maryland Commerce Secretary Kelly M. Schulz and Councilman Todd Crandell, R-7, joined business officials attended the grand opening of the new Amazon Fulfillment Center in Sparrows Point at Tradepoint Atlantic.
Holabird Middle School won the Project Lead The Way School of Distinction award, the first school in Baltimore County to do so. The award honors districts and schools committed to increasing student access, engagement and achievement in STEM programs.
Local labor historian William "Bill" Barry and the first African-American Shop Steward at Sparrows Point, Lee Douglas, Jr., were honored for their contributions to local history and legacy at an event hosted by the Henrietta Lacks Legacy Group.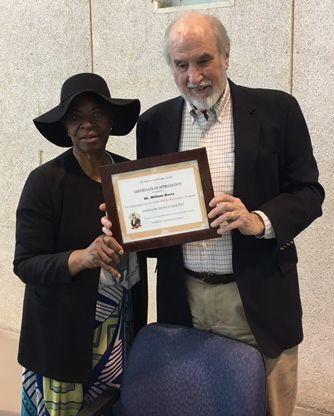 Tradepoint Atlantic (TPA) offered project updates and goals as the site nears completion at their seventh open house since taking over the 3,100 acre former Bethlehem Steel site.
Drug City celebrated its 65th anniversary this year. Since 1954, Drug City has become a favorite of the community.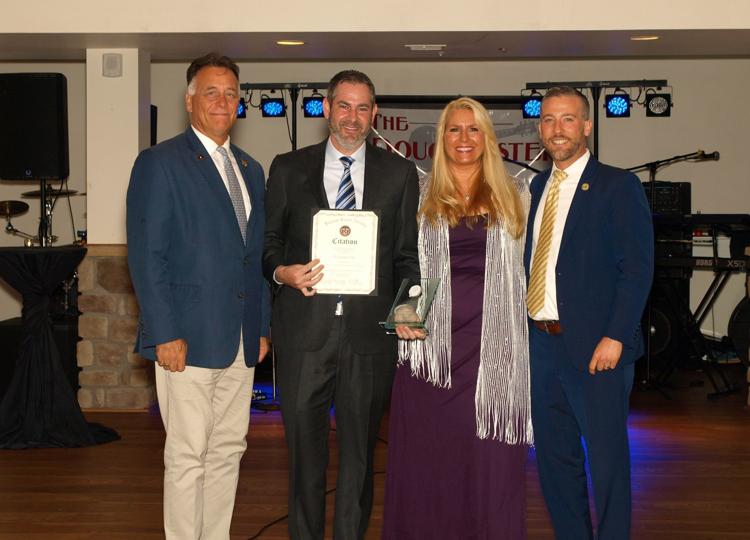 Two Dundalk-based Baltimore County Firefighters Lieutenant Eric Cole and First Responder Eric Hartman won the Baltimore County Fire Department Bronze Star for their contributions during an apartment fire at the Dundalk Village Shopping Center.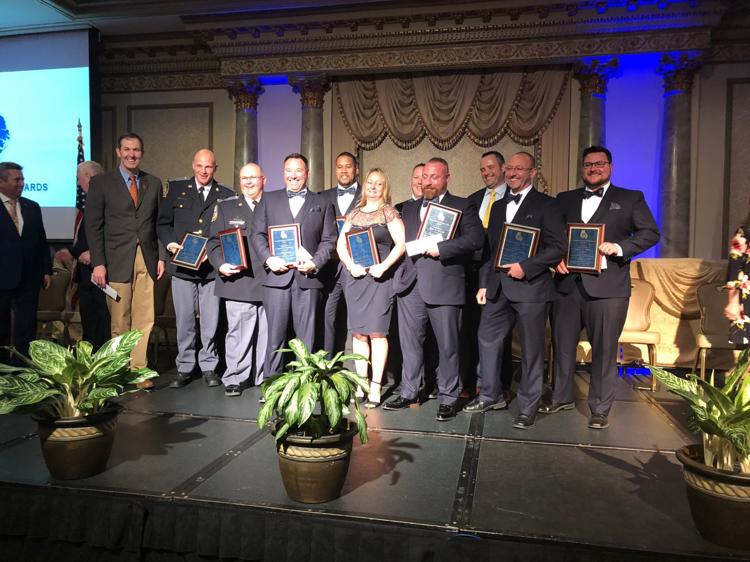 Dundalk law enforcement officials and other county cops were recognized for their outstanding performance at the Baltimore County Police Foundation Awards.
Thompson Automotive celebrated 90 years of business.
Dundalkians of all ages celebrated the final days of Dundalk Elementary's old building, as the school hosted its final open house, entitled "A Walk to Remember." Shared memories and nostalgia were powerful forces at the event, where dozens shared stories and celebrated their collective experiences growing up and attending school in Dundalk.
County Executive John Olszewski announced 21-year Baltimore Police Department veteran Melissa Hyatt as his nominee for Baltimore County's new police chief.
Darryl L. Williams was named the new Baltimore County Public Schools superintendent, after a divided Board of Education voted him in a shocking turn of events. The Board had given no advance notice that they would be announcing their pick, and had previously released statements that the announcement would come in early July.
County and school officials were on hand with their hard hats and shovels to break ground on the new Colgate and Berkshire Elementary Schools in Dundalk. Baltimore County Executive John Olszewski, Jr.; Baltimore County Public Schools Interim Superintendent Verletta White; Rodney McMillion, Board of Education member representing the 7th district of Baltimore County; and District 6 elected officials came together to celebrate the more than $40 million Colgate building, which is due to open for the 2020-2021 school year.
When it's finished, the Berkshire site will replace the existing building, which has been standing for 66 years. The new building will be a 98,630 square-foot, $45 million school building and is due to open for the 2020-2021 school year.
After 15 years at Norwood Elementary, principal Patrice Goldys retired.
The Heritage Fair was greeted with an unusual and truly rare event – a sharp bolt of lightning that struck trees and tents.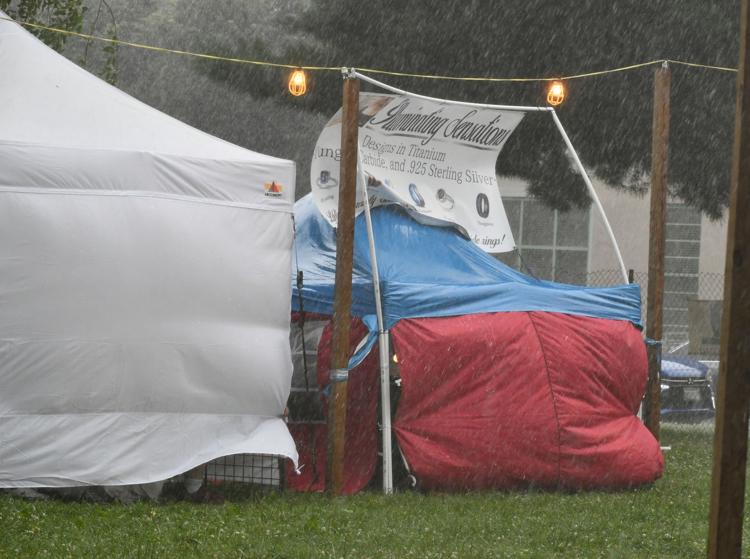 A massive thunderstorm blew through the area and threatened to wash away the first day of the Dundalk Heritage Fair. At the height of the storm, a lightning bolt reportedly hit a tree in the park along Dunmanway.
One man, who had been inside a porta-potty when the lightning bolt hit, said he expected everyone taking shelter under the park pavilion to be dead.
"There was a huge thunder cloud," said Deb Weiner, who was working the tent for the Baltimore Museum of Industry, directly under the tree that was hit. "All of a sudden, nobody could hear anything. Everybody was complaining that there was buzzing. For me it was rattle and buzz and this high pitch sound all at the same time. You couldn't hear anything, then eventually people started getting their hearing back."
The Century 21 booth was also under the tree, which showed no immediate signs of damage after the storm. Becky Catron, a trainer working in the Century 21 tent, said the lightning was "life changing."
A Dundalk man was confirmed dead after a shootout involving himself and Baltimore County Police officers on July 6 at Duke's Motel in Rosedale. The standoff began when Kareem Omar Morgan, 43, shot a 37-year-old woman who was reported to be his ex-girlfriend.
Officials said that officers were called to the 1700 block of Winding Brook Way in Windsor Mill at approximately 5 a.m. on July 6. The standoff began on the west side of Baltimore County and ended in Rosedale.
Police department officials told local media that the suspect fled the scene after the shooting, and information was developed that pinpointed the suspect as possibly being located at Duke's Motel in Rosedale, on the 7900 block of Pulaski Highway. Police officers secured a warrant for Morgan's arrest, and information led them to a room at Duke's Motel. An exchange of gunfire ensued after officers entered the room. Morgan died during the exchange. No police officers were hurt.
Baltimore County Police charged Cameron Shane Giovanelli, former pastor at Calvary Baptist Church in Dundalk, with a number of sexual assault charges stemming from a case involving a then 17-year-old student. Giovanelli, 42, was charged with the sexual abuse of a minor, perverted practice, and fourth degree sexual offense stemming from illegal sexual contact he had with a student at the school between January and August of 2007.
Last month, Giovanelli pleaded guilty to the fourth degree sex offense. He was ordered to serve 90 days at the Baltimore County Detention Center, and sentenced to five years probation in his current home state of Florida. He is ordered to register as a sex offender.
Joanna's Cafe, located 1420 Merritt Blvd., held its grand opening on Aug. 3.
State Sen. Johnny Ray Salling, R-6, native son of Dundalk and Sparrows Point alumnus, announced on Aug. 23 that he will challenge Democratic Rep. Dutch Ruppersberger for Maryland's second congressional district seat.
He made his announcement among about a dozen supporters, flanked by other elected officials at Boulevard Diner. The Dundalk Eagle and The Avenue News were on hand to interview the state senator and others, and the video became our first on YouTube.
The new Dundalk Elementary School opened its doors on Sept. 3. Baltimore County Public Schools Superintendent Darryl L. Williams was one of the visitors to attend the grand opening, along with several local and state leaders.
Built in 1925, the former Dundalk Elementary has been home to hundreds of elementary school students. Although the 93-year-old school was a part of Dundalk's heritage, Baltimore County understood that upgrades current with today's needs are crucial.
Maryland Comptroller Peter Franchot visited Dundalk in September, and was given a guided tour of the new Dundalk Elementary School. After the tour, Franchot met with members of Dundalk United. At the meeting, they discussed the drama surrounding the North Point Government Center.
In an attempt to combat social isolation in Baltimore County's senior citizens, the county's Department of Aging started a new tradition this year: No Senior Eats Alone Day. It was a delicious success. Senior centers in Dundalk served meals to dozens of seniors, both members and non-members alike.
The administrative law hearing pertaining to the Country Club Estates housing development at Sparrows Point Country Club was held in Towson on Sept. 13, with concerned citizens lodging their complaints about school overcrowding, traffic, environmental conservation and more.
Residents from Sparrows Point and nearby areas attended to voice their concerns. Rod McMillion, R-7, was also in attendance, voicing his concern pertaining to overcrowding at Sparrows Point High School and Sparrows Point Middle School. Judge Lawrence M. Stahl listened to testimony from Baltimore County departments and Sparrows Point Country Club president Ron Belbot. The following month, Stahl approved the development.
The Baltimore Ravens and Rep. Dutch Ruppersberger, D-2, visited Dundalk's Historic Downtown Square on Sept. 23. The Ravens' mascot, Poe, and Ravens cheerleaders made the trip to Dundalk as part of the NFL's Huddle for 100, a community service initiative sponsored by the league as part of its 100th anniversary celebration. The NFL is celebrating its 100th year during the 2019-20 season.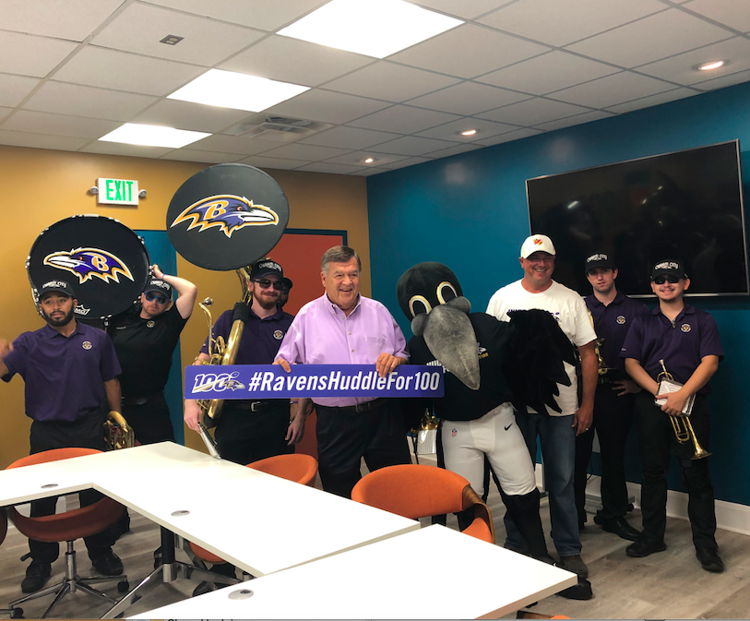 Ruppersberger joined Poe and cheerleaders at Dundalk Renaissance Corporation's business incubator called The Forge, located at 11 Center Pl. in historic downtown Dundalk.
A full house enjoyed camaraderie and merriment at the Fourth Annual Henrietta Lacks Legacy Group (HLLG) Luncheon, held Oct. 4 at the Sollers Point Multi-Purpose Center in Dundalk.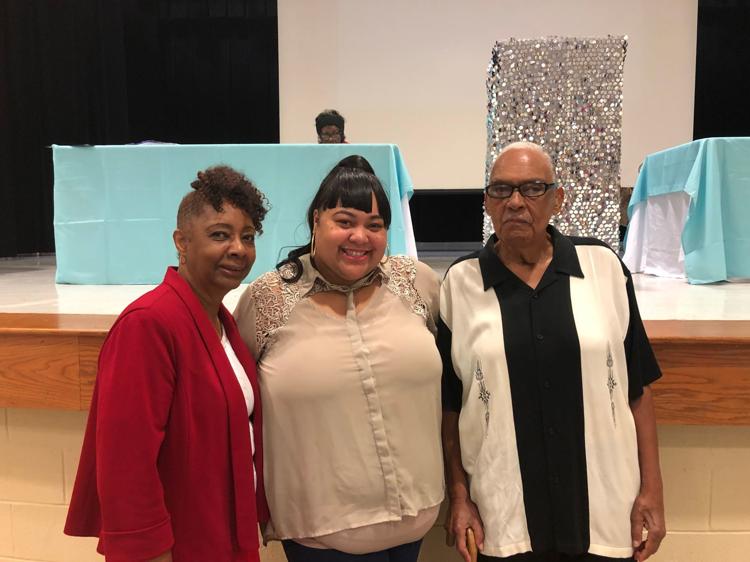 Each year, the luncheon is a seminal event for the group, and serves as one of its major fundraising avenues. Last year's fundraising goals included two wax figures of Henrietta Lacks, the Turner Station woman who — unknowingly and without her consent — provided stem cells that have been instrumental in the medical field since her death.
Dundalk Elementary School held a ceremonial ribbon-cutting ceremony on Oct. 2, exactly one month after the school opened its doors for the first time. Students, faculty, elected officials and other dignitaries assembled outside in front of the school to mark the monumental occasion.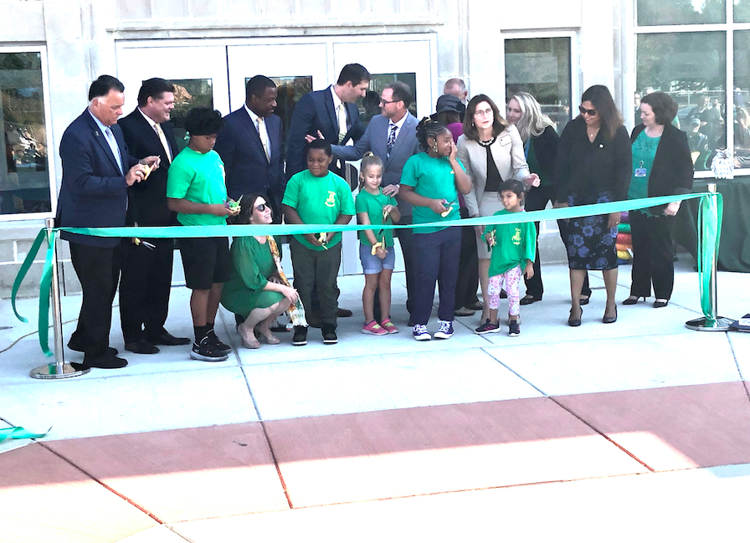 In what was heralded as a critical public health victory, the Baltimore County Council voted to approve County Executive John Olszewski's proposal to increase the legal age for tobacco product sales in Baltimore County from 18 to 21 years of age, and to expand the law to include all electronic smoking devices (ESD) and component parts and accessories, otherwise known as vaping products.
Tradepoint Atlantic (TPA) hosted their eighth open house since taking over the 3,100-acre former Bethlehem Steel site in 2014.
TPA hosts an open house every fall and spring in the Fitzell Community Room to give community members an opportunity to meet with Tradepoint's team to share their progress and plans for the site, as well as ask questions.
Christ Lutheran Church, located at 7041 Sollers Point Rd., closed its doors for the final time on Nov. 10. The reason for its closing was a lack of attendance. Services averaged around nine attendees, according to one member.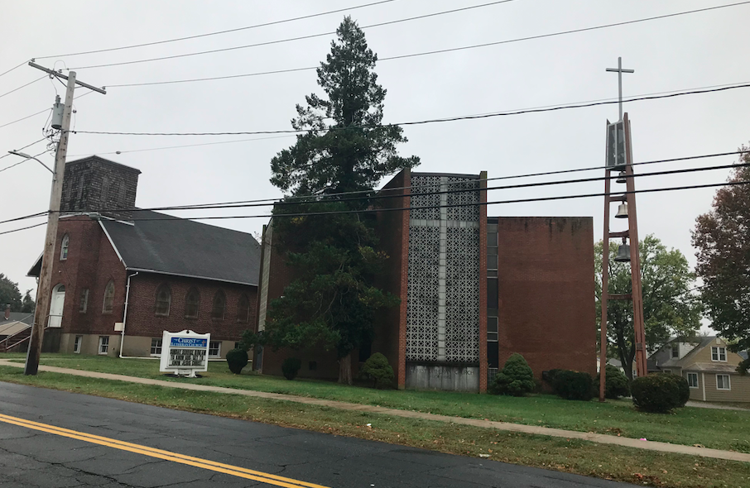 The church first opened during the early 20th century. It was founded by Polish immigrants belonging to the Lutheran denomination.
The Baltimore County Council voted in favor of passing the HOME Act. The decision was made via a party line vote of 4-3.
The HOME (Housing Opportunities Made Equal) Act prohibits housing discrimination based on the source of a potential renter's income, including housing vouchers. The bill was first introduced during a council session on Oct. 7, and reactions across the county leading up to the vote had been mixed.
Councilman Todd Crandell, R-7, was one of the council members to vote against the HOME Act.
Active and retired firefighters gathered inside Dundalk Fire Station No. 6 on Nov. 17 to celebrate the station's 100th anniversary.
A ceremony took place in the station's garage, with an opening from Capt. Dave Angelo, who served as the master of ceremonies. Capt. Steve Czawlytko shared the station's history, and retired firefighter Tom Kimbel was invited as a guest speaker.
More than one hundred people gathered at the Dundalk Community Theater on Nov. 19 to participate in a community forum about the effects of substance use disorder on families entitled You're Not Alone. The Dundalk Eagle was grateful to be one of the facilitators of this event.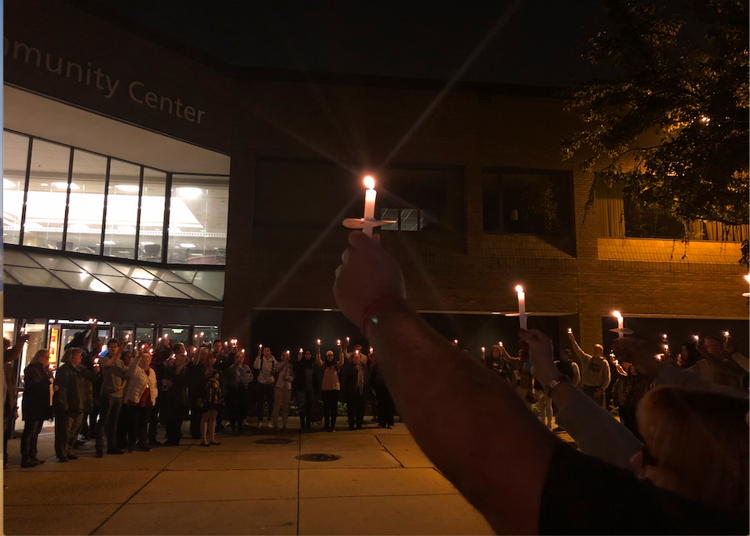 The forum was organized by students of Professor Michael Walsh's honors communications class at the Community College of Baltimore County (CCBC) Dundalk campus, and was co-facilitated by The Dundalk Eagle and The Avenue News.
Professor Walsh's class learned early in the semester through various assignments and discussions that many of them have one thing in common —they are all close to someone who struggles with substance use disorder.
A Baltimore man was charged with second-degree rape and attempted child kidnapping for an incident that happened near Norwood Elementary School in Dundalk on Dec. 2.
Royal Jamar Robert Quinn, 24, is currently being held at the Baltimore County Department of Corrections on denied bail status, according to the Baltimore County Police Department. All charges in this matter include: attempted kidnapping, second degree rape, third degree sex offense, robbery, false imprisonment, assault, and theft.
The Bethlehem Star lit up the night sky over Tradepoint Atlantic on Dec. 4, continuing a tradition that began in 1981. The star sat perched on the Tradepoint Atlantic Water Tower at the old Bethlehem Steel site. The symbol is a nod to the area's past, when Bethlehem Steel was thriving as a major industry hub on the east coast.
Candlelight shined just as bright as street lights on Delvale Avenue on Dec. 6, as family, friends and neighbors held a candlelight vigil in memory of Trinity Lynn Brooks.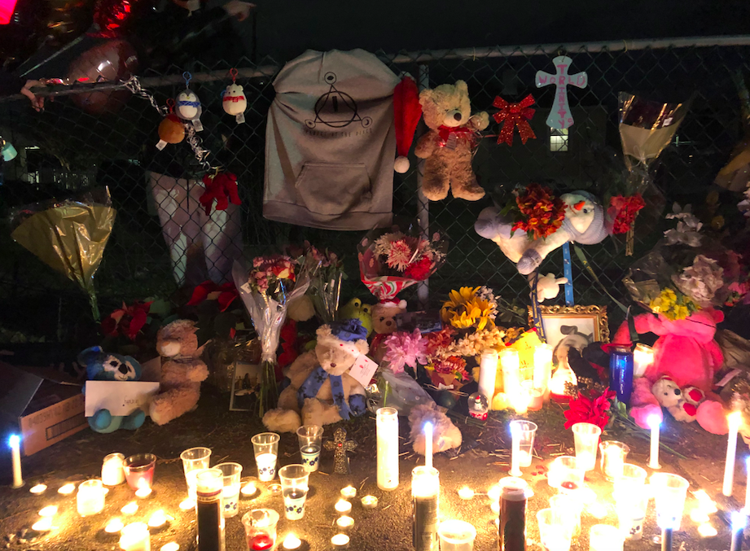 Brooks, 15, was the victim of a fatal car accident on Dec. 3. Jennifer Jones, 30, from Millersville, lost control of the 2006 Nissan Altima she was driving, driving onto a sidewalk and then a resident's backyard, but not before fatally striking Brooks on the sidewalk.
After a search that lasted nearly 90 days, the person responsible for the murder of Melissa Lynn West was arrested.
West was shot in front of her residence, 509 Fairview Ave., on Sept. 21 around 6:20 p.m. Her killer has been identified as Ricky Raheem Charles. He was taken into custody on Dec. 12. He has been charged with first-degree murder.