DUNDALK — On March 13, the first Friday the 13th of the year, Dundalk native Ricky Umberger will release The Fear Footage 2: Curse of the Tape, a film that will have viewers sleeping with the lights on for days.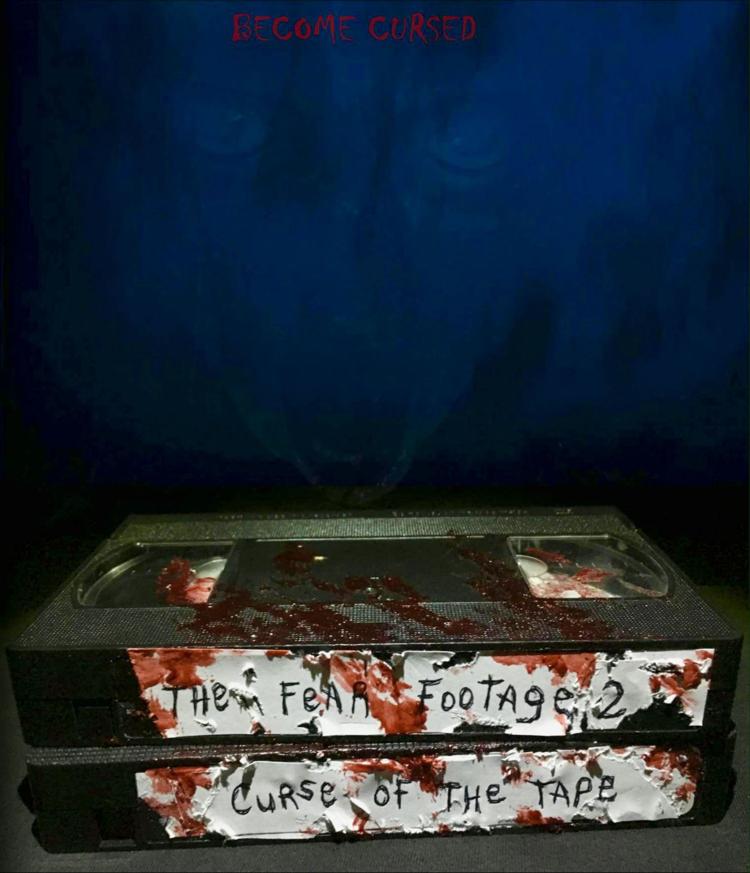 In the film, Deputy Leo Cole's body camera footage from April 19, 2019, the night he disappeared, was leaked. On that footage he watched a mysterious VHS tape titled The Fear Footage. As the movie ensues, a camera was found on September 22, 2019, in Darkbluff, Maryland, with footage of two missing men searching for that same VHS tape, which is the same footage.
The reason for making The Fear Footage 2: Curse of the Tape was simply because the first film did well through Blu-ray and Amazon Prime Video, which made Umberger believe people would be interested in a sequel.
"I had a cool idea that I thought would work well as a sequel," Umberger said. "I wasn't done scaring people."
The process of making The Fear Footage 2: Curse of the Tape was much faster and simpler than The Fear Footage, according to Umberger.
"Not just because I learned a lot while making the first film, but also because the first film was an anthology, which means more actors, more ideas, more locations, more costumes. The Fear Footage 2 is a one-story full feature, which means less everything. It made everything a lot easier and less stressful," Umberger said.
Being inspired by filmmaker George Romero, Umberger told The Dundalk Eagle he has "always wanted" to make horror films and was successful when he premiered his first award-winning film, The Fear Footage, last year.
The Fear Footage was accepted into six film festivals: Another Hole In The Head Film Festival In San Francisco, Buffalo Dreams Fantastic Film Festival in Buffalo, New Jersey Horror Film Festival, Halloweenapalooza Film Festival in Iowa, Grindsploitation film festival in Tennessee and Edmonton Festival of Fear in Alberta, Canada.
Umberger won awards at Grindsploitation, Halloweenapalooza and Edmonton Festival of Fear.
The Fear Footage 2: Curse of the tape was filmed in different parts of Dundalk, along with parts of Keedysville, Mayland, which is in western Maryland.
Like the first film, everyone involved with creating his second horror film were family members and friends.
For those who can't wait to see the film, Umberger will be having a screening of The Fear Footage 2: Curse of the tape at Flagship Cinemas at Eastpoint on Feb. 28.
The Fear Footage 2: Curse of the Tape will be available digitally through Amazon Prime Video and Blu-ray at TheFearFootage.com on March 13.