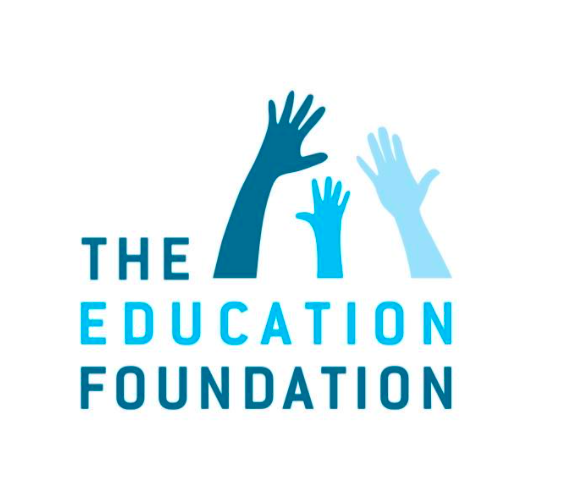 BALTIMORE COUNTY—On Sept. 9, The Education Foundation of Baltimore County Public Schools celebrated and recognized the achievements and services of several individuals and community partners.
Contributions of time, talent, and treasure greatly enhance the successes of the foundation. Each year, the foundation celebrates those who have impacted the foundation in ways that shape outcomes that ultimately benefit our students, educators, and classrooms by contributing to a brighter future.
As Deborah Phelps, executive director of the foundation said, "Every child deserves a champion; an adult who will never give up on them, who understands the power of connection and insists that they become the best that they can possibly be….Let us recognize our champions, champions who believe in our students, our teachers and our schools, champions who support, provide assistance and who believe in the next generation."
Please join us in celebrating our Champions!
BCPS Office of Copy and Print, Jennifer Drury, supervisor; Ida Turner, tech IV; Brian Hiles, graphic designer, and the entire team, recipients of the Meritorious Service Award 2020. For providing service through coherent, well organized, timely support with enthusiasm and goodwill, showcasing their passion, talents, skills, and commitment to excellence.
Emily Brophy, senior general manager of Towson Town Center, and Nancy Hafford, executive director of Towson Chamber of Commerce, recipients of the Innovation in Education Award 2020. For providing innovation through creative thought and imagination as the application for better solutions that meet new requirements or existing needs with "out of the box" thinking.
Doug Eder, president of Oak Contracting, LLC, recipient of the Leadership Award 2020. For supporting the foundation's mission, vision, and goals through exemplary contributions of leading by example, which are demonstrated through his exceptional qualities and values.
Cindy Jones, youth outreach manager of First Financial Federal Credit Union, recipient of the Board Member of the Year Award 2020. For demonstrating leadership, governance, and oversight, and addressing the philanthropic needs of the foundation, through embracing initiatives, recruiting volunteers, and a dedicated commitment to community support for education.
Susan and Bill Goodhand, recipients of the Individual Volunteer of the Year Award 2020, and First Financial Federal Credit Union for Community Partner Volunteer of the Year Award 2020. For volunteering and freely giving time to the foundation to promote goodness for the BCPS community and improve the quality of life for others.
Tim Bojanowski, president of Zest Social Media Solutions, recipient of the Individual Community Impact Award 2020, and BCPS Office of Food and Nutrition Services, Karen Levenstein, director, recipient of the Community Partner Community Impact Award 2020. For drawing significant and measurable impact in the community through philanthropy, volunteer efforts, service, and promotion of social goals. Inspiring teamwork and transforming challenges into opportunities.
Gary Berger, president| CEO of HMS Insurance Associates, recipient of the Philanthropist of the Quadrennial 2016 – 2020. For demonstrating consistent leadership, governance, and oversight of the foundation as an individual board member of the foundation and as the president | CEO, leader of his company addressing philanthropic needs of the foundation and dedication to a commitment to, and understanding of, education… students and their families, teachers, the administrative team, and community needs.
David Garbarino, BB&T market president, Baltimore | GEO-Technology Associated, Inc., COO; Joe Harsel, financial advisor, VALIC Financial Advisors, Inc. and AIG Retirement Services; Brandon McMann, general manager, iFLY Baltimore and Amazon; served as Board of Directors to The Education Foundation of BCPS, retired 2020. For serving as trusted advisors and trusted leaders in the community as supporters for public education in the Baltimore County region and are committed to and understand student and community needs. They have demonstrated integrity, credibility, and a passion for improving the lives of young individuals serving multi-terms as foundation board directors.
The Education Foundation of Baltimore County Public Schools thanks the individuals and partners for their dedication and service to the community.