The Baltimore County Board of Education approved a motion during its meeting Tuesday night to start the fall sports season next month regardless if schools are ready to reopen.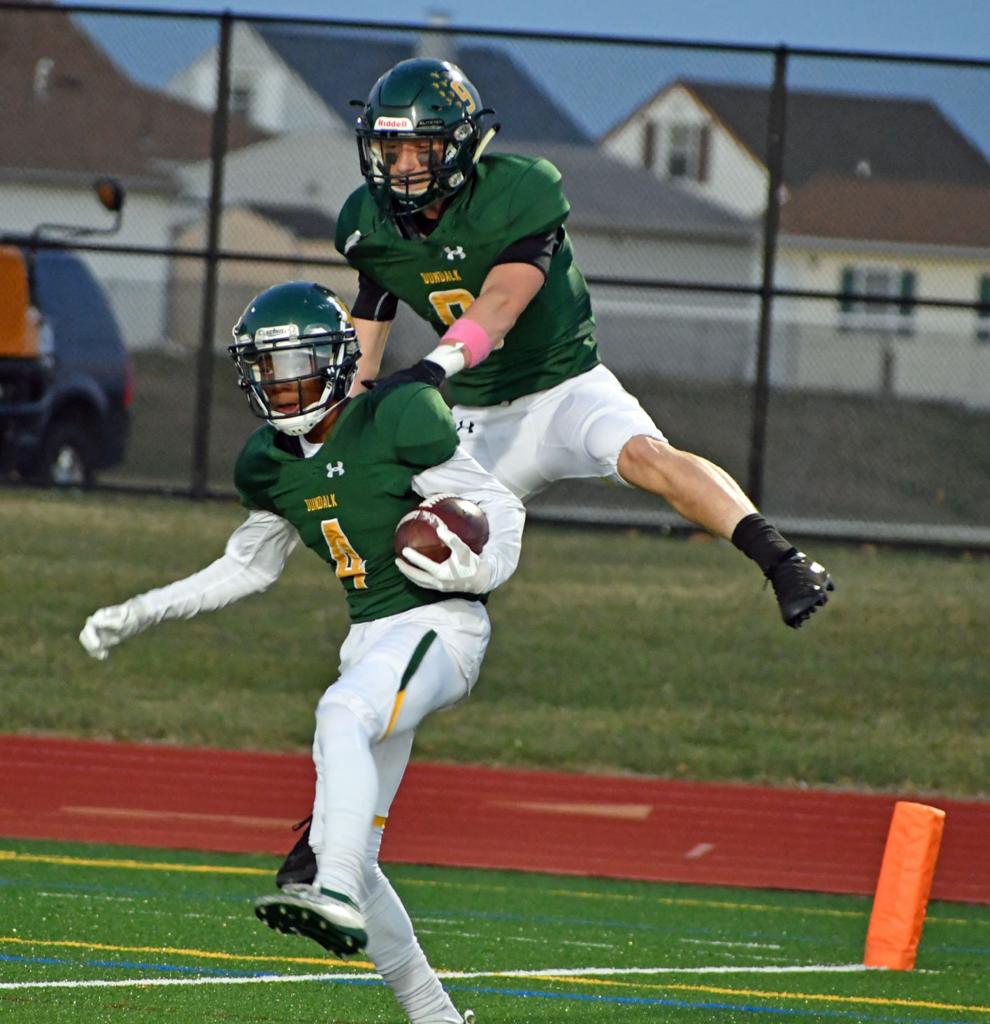 The motion was made by board member Dr. Erin Hager, who said: "I move to resume fall sports on February 13, regardless of the status of school reopening.
"I feel we're moving in the right direction as a county. And fall sports are unique in that they usually start well before school starts, so they can have tryouts and practices before the buildings are open, and the students usually come to practice on their own. This will help get us back on track."
That didn't stop another board member from asking how transportation from being arranged. Another asked about the availability of fields that were shared with recreation councils.
The motion was made to table Hager's motion until those questions could be answered. The motion was not seconded.
As Hager pointed out, fall sports begin in early August and students are typically responsible for their own transportation to tryouts and practices.
There is also no conflict with Recreation and Parks activities.
The original plan for the return of BCPS interscholastic sports was approved last fall when the fall sports season was delayed due to the COVID-19 pandemic.
All sports were postponed to the second semester and would play shortened seasons: winter sports would start practices the first week of December and begin play the start of January; fall sports start practice on February 13 with a season running from March 5 to April 17; and spring sports would start April 17 with the season running from March 7 to June 19.
The winter season was postponed due to unfavorable COVID-19 health metrics, then cancelled two weeks ago (although the county said it could re-evaluate that decision).
Dr. Gregory Branch of the Baltimore County Health Department, who was attending the board meeting, was asked for his opinion.
Dr. Branch said he felt the COVID-19 transmission rate was still too high, and that other areas in the state that were playing high school sports saw an increase in transmissions.
"I would not agree with this motion," he said, without knowing what the transmission rate was in all parts of the county.
Rod McMillion, board representative for the southeast area, suggested doing away with the fall season and having one long, complete spring season.
"My concern is the lack of real conditioning, and the possibility of injury with these abbreviated seasons," McMillion said.
Joshua Muhumuza, the student board representative from Dundalk High, spoke in favor of the motion.
Another member, Russell Kuehn, said "Our students have lost a lot of things. This will allow them some way to get back and to play."
Fall sports include football, boys and girls soccer, cross country, golf, field hockey, badminton, volleyball and cheerleading.
The concern was also raised that many coaches are not teachers and BCPS employees, so are not on the vaccination lists.
Superintendent Dr. Darryl Williams reminded the Board that current mitigation strategies must still be followed if fall sports resumed.
The motion passed by a vote of 10-1, with one abstaining.
As it stands now, Baltimore County has a infection positivity rate of 5.9 percent, with 32 people out of every 100,000 infected.
The target for reopening schools is a 5 percent rate and 15 of every 100,000.
The Board did not decide at Tuesday's meeting of schools will reopen in February, as planed last summer.
The process by which schools will reopen was discussed, starting with surveys being sent to all administrators, teachers and support personnel from January 21through the 28.
Three weeks out from the determined reopening date, the health metrics will be monitored for stability; bus routes, bus stops and student schedules will begin to be developed; and administrators will return to buildings.
Two weeks out: school staff will be notified they will be returning to school; and student schedules and bus routes will be finalized.
One week out: school staff will return to the buildings, and student schedules and bus routes will be sent to families.
The week schools reopen: students will return in small cohorts; social-emotional learning will be a priority; students may have their schedules modified for mitigation strategies; and teachers will help orient students to new buildings and new schools.