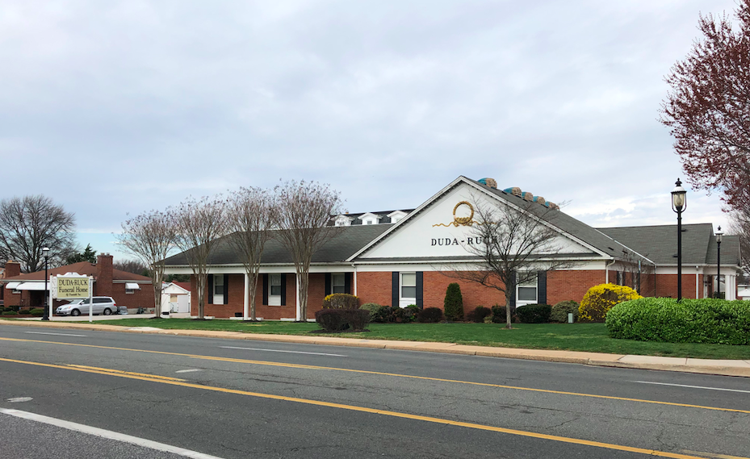 Life has changed significantly for Dundalk businesses since the COVID-19 pandemic began impacting the community. The impact is no different for funeral homes.
Public gatherings of 10 or more or no longer allowed. This order has forced people who have lost loved ones to make tough decisions about burial services. With the strict, low limit on people gathering in once place, things like viewings and burials have dramatically changed.
Colt Connelly, owner of Connelly Funeral Home of Dundalk, said that people are opting to have deceased loved ones cremated, as opposed to having a service, because of the new order on public gatherings.
"They're either having a direct cremation, or a burial has been scheduled because Mom is dead and they want to put Dad next to her," Connelly said. "We get a casket, we put the person in the casket and then we meet at the gravesite."
"It's either direct cremation with no services or people in the building, or meeting at the gravesite. Those are the only two alternatives right now."
Connelly said the prohibition on public gatherings of 10 people or more still applies when his establishment administers gravesite services. He didn't realize that would be the case until he conducted a funeral last weekend. Connelly Funeral Home of Dundalk still held the funeral, but people were asked to rotate throughout so the prohibition wasn't violated.
Scott Gardner, Vice President of Duda-Ruck Funeral Home in Dundalk, said his establishment has been mindful of the directives and guidelines set forth by Gov. Larry Hogan and the guidelines set forth by the Centers for Disease Control (CDC). Services at Duda-Ruck Funeral Home have been limited to no more than 10 at a time in the building, and social distancing is practiced.
"Families have had to make arrangements that fall within those parameters so that there isn't more than 10 people gathered at one time," Gardner said.
"What most families are arranging for are private visitations for immediate family only. If that immediate family consists of more than 10 people, they are staggering times so that the immediate family can all be accommodated so that there are no more than 10 people gathered at one time."
Gardner said 10 people might go to a visitation and stay for a half-hour, and then they will leave and another 10 people will show up and stay for a half-hour. Duda-Ruck is trying hard to accommodate families while remaining in compliance with the order on public gatherings, Gardner said. Funeral homes all over Dundalk have made adjustments to funeral services offered as not to violate both federal and state guidelines.
Gardner said that making funeral services compliant with federal and state guidelines is challenging, because the service might be led by a minister or a family member, and they wouldn't repeat the service. Because of this, people are keeping funeral services private, he said. This hasn't caused much conflict, however.
"What I've found is that families have been amazingly understanding about what needs to be done and how things need to be scheduled," Gardner said. "Before we can even explain to families what the guidelines are, they're telling us. Families are well aware of how things have to be limited to stay within those directives."
Gardner said he has experienced the same from families who request services from Connelly Funeral Home of Dundalk.
"Everyone just has to accept what has been given to us," Connelly said.
Gardner said Duda-Ruck Funeral Home has not been impacted by state and federal guidelines. Families still call the establishment to schedule services. Employees continually talk with families about these guidelines and what they are able to do to accommodate those families.
"This is the new normal for now," Gardner said.