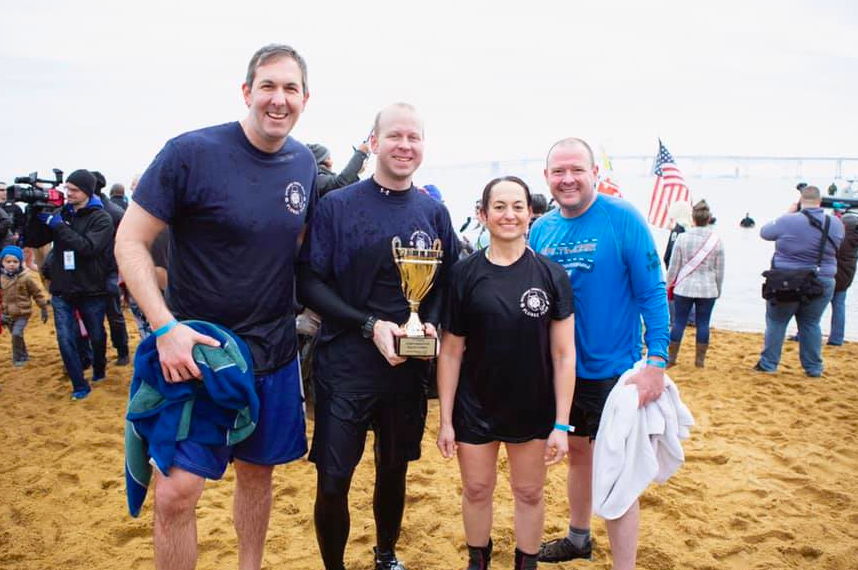 Baltimore County government officials announced on Tuesday the Strengthening Modernization, Accountability, Reform, and Transparency (SMART) Policing Act, a comprehensive package of initiatives to improve and modernize policing in Baltimore County while strengthening community relations.
The Fraternal Order of Police Lodge for Baltimore County, however, disputes some of these reforms are needed, and that several concerns are already being addressed.
"We've heard from the public and the time to act is now. With the SMART Policing Act, Baltimore County will ban chokeholds, strengthen training in de-escalation, ensure there are limits on use of force, and increase transparency," said Councilman Julian Jones, who will formally introduce the SMART Policing Act at the Baltimore County Council Meeting scheduled for Tuesday night.
"I value and respect the great men and women of the Baltimore County Police Department, and this common sense bill will help ensure they receive the right training and policies to serve and protect every member of every community," Jones said
"We are living in a moment that demands action, and I am proud to join Councilman Jones and his colleagues in support of the SMART Policing Act to strengthen accountability and promote more equitable policing for all," Baltimore County Executive John Olszewski Jr. said. "We announced unprecedented reforms in June, which began the process of improving transparency and strengthening relationships between law enforcement and the communities they serve.
"Today, we're coming together united in Baltimore County's next step forward in the ongoing fight for equal justice."
Modernizes Policing Tactics
by:
Banning the use of all neck restraints, including chokeholds, unless a person's life is in immediate jeopardy;
Requiring a policy specifying that officers render aid or call for medical care for any individual in police custody who has an obvious injury or complaint of injury;
Requiring the Baltimore County Police Department to introduce policy affirming the sanctity of life and the dignity and value of all persons;
Enhances and Enshrines Reforms on Use of Force
by:
Requiring the Department to introduce policies to limit the use of force;
Requiring the Department to introduce policy obligating officers to intervene to stop fellow officers from using excessive force and report uses of force;
Providing protections to prohibit retaliation against those who report misconduct;
Requiring the Department to implement an early intervention system to provide officers at-risk of engaging in the use of excessive force with additional training or other behavioral interventions;
Improves Training and Accountability
by:
Barring individuals with prior disciplinary records in other jurisdictions or agencies from serving as a Baltimore County Police Officer;
Requiring annual training in de-escalation, implicit bias, and the use of force;
by:
Authorizing the Chief of Police to select up to two members of the public to serve on a police hearing board. Due to state law, final approval of the membership is subject to collective bargaining;
Requiring collection and public access to use of force data and police involved shootings.
"This is a critical time and we have a responsibility to do whatever we can to expand community based policing, promote crime reduction, and build public trust across Baltimore County. The SMART Policing Act will make an already strong police department even stronger," County Council Chair Cathy Bevins said.
"I would like to thank all those who came together to support this legislation that continues robust law enforcement, in a smart manner that is sensitive to all our communities," said Councilman David Marks.
The Fraternal Order of Police Lodge 4, in Baltimore County, had earlier published a response on their web site written by Lodge president David Rose.
In regards to chokeholds, Rose wrote county police do not intentionally use chokeholds except in situations where it is "objectively reasonable" under the circumstances to use deadly force.
County police receive training in de-escalation at the training academy, where it is a primary focus in both classroom and scenario-based situations.
It is also already considered the duty of all county officers to intervene, stop, prevent and report any action by another officer that violates the law or policy, Rose wrote.
County officers are also "trained and re-trained in the areas of constitutional policing, the sanctity of life and the lawful use of force," Rose wrote. Officers activate body cameras on virtually every encounter with the public, and document every use of force, traffic stop, arrest and search, and write reports for all reported crimes.
The FOP also released statistics earlier this summer documenting, over a 10-year period (2010-2019), how county police have seen a significant decrease in the use of force by officers, arrests, firing their weapons and citizen complaints, while seeing a significant increase in calls for service and the county population.