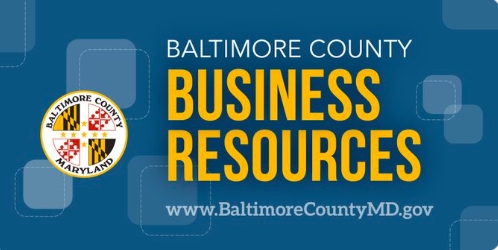 BALTIMORE COUNTY—In an effort to help people who have lost their jobs during the COVID-19 pandemic, or who simply want to enter into a new field of work, the Baltimore County workforce development team held a "Who's Hiring Now" webinar.
The webinar was the third session in the "Baltimore County Business Forum—COVID-19 and Beyond" webinar series. Baltimore County Director of Economic and Workforce Development (DEWD) Director, Will Anderson, moderated this 60-minute session, which offered job seekers information on current job openings and guidance on how to stand out in online applications and remote job interviews.
Members of the panel that joined Anderson was Matt Ayers, RN, PHR, Director of Talent Acquisition at GBMC Healthcare, Roseanne Fish, Regional Business Solutions Consultant at Maryland Department of Labor, Edna Manuud, Americas Talent Acquisition Director at McCormick & Company, Leighton McPhaull, Talent Management Coordinator at Baltimore County Department of Economic and Workforce Development, and Kenya Taylor, Owner of Express Employment Professionals.
The webinar began with County Executive Johnny Olszewski who addressed the webinar viewers and said that he understands that the pandemic has been both a health crisis and an economic crisis.
"I want people to know that in Baltimore County we know that COVID-19 has been devastating as a health perspective as well as an economic development perspective. We've had over 6,000 people suffer from the virus, we had, unfortunately over 300 people succumb to it. We also know that there have been some deep economic challenges associated with it and we recognize that in just the first three weeks of the pandemic in Maryland we have seen just as many people file for unemployment as the entirety of the great recession," Olszewski said.
"So, in Baltimore County we are stepping up and trying to meet the need wherever it exists—whether it's with over 2 million individual meals distributed, or having Will and his team supporting business get back on their feet and help residents access things like unemployment benefits and getting reconnected with work."
Anderson then spoke to viewers and said, as of June 8th, when the meeting was held, that over 100,000 people in the county filed for unemployment.
"That's 10.8%, a crazy number," Anderson said.
Although this percentage may seem, "crazy", Anderson said things are looking like they are taking a turn for the better.
"There may be a light at the end tunnel because the first time since the pandemic outbreak, the US reported its first decline in the number of unemployed people in the country," Anderson said.
Panel members then began to provide their expertise and insight on what local companies are hiring and what positions they are wanting to fill.
"We have definitely seen a slowdown in the layoffs and I hope we are near the end of that. We are keeping a close eye on the market to see what industries will emerge as the hottest ones on the other side of this," Fish said.
The industries that Fish said are thriving right now are construction, manufacturing, health care, warehousing logistic transportation, and IT. All of these industries have apprenticeship positions for people to learn a new skill and get a new job.
Fish said these apprenticeship positions allow people to be full-time employees without having a specific background or experience in the field. People just need to have their High School diploma and be 18 years old or older. People are then paired up with a trainer and can have the employer pay for additional schooling that may be required for the job.
"It's a great way to get a college credential or certification debt-free while having a job." More info on these apprenticeships can be found on the state's labor website or at Baltimorecountybusiness.com," Fish said.
McPhaull spoke next and listed off a few business who are hiring.
"Some of the businesses we are partnering with now that we know are hiring for a number of different positions is Potomac Photonics which is located in Catonsville. They are a digital and micro-fabrication manufacturing company.
Another company that is hiring now for a bunch of different positions is Gray and Son which is a Construction Company and Site Development Contractor based in Timonium," McPhaull said.
At the time of the panel meeting, there were more than 17 jobs open at Gray and Son.
McPhaul said anyone who needs support in job searching, resume development or tuning up interviewing skills can have a one-on-one consultation with a Baltimore County career consultant who can be reached by calling 410-887-8000 or by emailing talentworks@baltimorecountymd.gov.
Ayers spoke next about what kinds of positions GBMC has open and how the medical field has been effected by the pandemic.
"Typically when the economy contracts heath care stays stable but COVID kind of threw a monkey wrench into things. All health care organizations across the area have really seen a dip in services as their patients have stayed home to stay safe," Ayers said.
"But, know with things reopening, especially with elected surgeries, the volume is picking back up. We are a service-focused industry so we need those people to be on the ground to provide those services.
So, as our volume increases, so does the volume of recruiting that we need to do. We are always hiring for the clinical folks, the nurses and medical assistants but also our entry-level roles like our housekeeping, food, and nutrition folks. Those people are heroes and we can't care for our patients and provide for our community without those folks."
Ayers said GBMC still has a no visitor policy and that right now the only people in the building are patients or employees.
"So what that means for the hiring process is that all interviews are virtual. But the decisions still have to be made, we still have to hire and vet folks according to what their experiences look like," Ayers said.
Ayers recommends people practice using platforms like Zoom or Skype with family members before having a virtual interview with any potential employers.
Manuud was next to speak where she went into detail about what jobs McCormick has open and how the corporation has been effected by the pandemic.
"COVID has impacted us in two different ways. If we talk about restaurants and offline food chains they have seen a dip. However, on the other side, packaged food has seen an upsurge. People started cooking at home so they are buying more or our products," Manuud said.
"Chips and pretzels had a 186% growth-and we supply the flavor for those chips. So, our company has been doing well on that side. There has been an increase in demand for our products which means an increase in talent needs. A lot of our jobs are posted right now and we are hiring and are plants remain open and actually we have increased the number of lines across all of our sites."
In the Baltimore area, Manuud said McCormick has about 40 positions available for finance, supply chain, HR, and other professional roles.
"There are also a lot of positions open at our plants and distribution centers. There are 150 positions open at the Hunt Valley plant alone and there will be about 300 positions open across the state of Maryland in the next two months specifically at the plants and distribution centers. Those positions would be production technicians, maintenance, distribution and warehouse technicians," Manuud said.
Taylor was up next and spoke about the various organizations that have reached out to her who are hiring.
"I have engineering firms in Baltimore City on a smaller scale reach out to me for administrative officers. Double Envelope has reached out to me for manufacturing, forklift operators, warehouse operators," Taylor said.
Double Envelope, according to Taylor, is looking for people who are able to be flexible when it comes to what roles they play as an employee.
"They may need you do be a forklift operator but they may need you to help out in some of the other departments," Taylor said.
"There are a lot of positions out there. I know that we are all struggling and we are all facing a lot of difficulties right now, but just be open. I've had positions since the beginning of COVID-19 and many of them have gone unfilled."
Taylor also had a few suggestions for people to follow to ensure their interviews with employers are successful in getting them a job.
"We try to call people between 8 a.m. to 5 p.m., however, we do call people after hours and people may not answer the phone in the best way, so that will screen you out in our process," Taylor said.
"We do have a process people have to go through to work with us and if that first interaction with you id a little off-putting, then you may not move forward in the process."
Taylor said she also recommends people to have questions prepared for her and her colleges at Express Employment Professionals.
"We will ask you questions too and we love to see that interaction so that we can speak on your behalf when you are not there about your enthusiasm, some questions that you gave us that were very enlightened -we like to pass that on to our clients as well."
Prior to the webinar ending, the panel also talked about how people who have been previously incarcerated or have a disability can use certain resources to reenter the work force.
"I recommend people to connect with our American Job centers," Fish said.
"We have reentry navigators who are individuals who work with job seekers who are nearing release from incarceration or released from incarceration and inform businesses about the benefits of hiring these individuals.
Our American Job Centers also partners with the Division of Rehabilitation Services (DORS), and like the reentry navigators, we have DORS counselors who work with job seekers who have disabilities that are barriers to employment and help them overcome them."
McPhaull added that the Baltimore County Department of Economic and Workforce Development also has representatives to help veterans find jobs and that people can connect with these representatives by calling 410-887-8000 or by emailing talentworks@baltimorecountymd.gov.
A fifth webinar will be streamed on Wednesday, July 1, at 1 p.m. Webinar access information is posted on the County website at baltimorecountybusiness.com.
The panelists for the fifth webinar will be, Dr. Daraius Irani, V.P. of Strategic Partnerships and Applied Research at Towson University, Baltimore County Executive Johnny Olszewski, Scott Phillips, Managing Director, Legal and Business Consulting Services, LLC, Tom Sadowski, Vice Chancellor for Economic Development at University System of Maryland, and Michele Whelley, CEO of the Economic Alliance of Greater Baltimore.