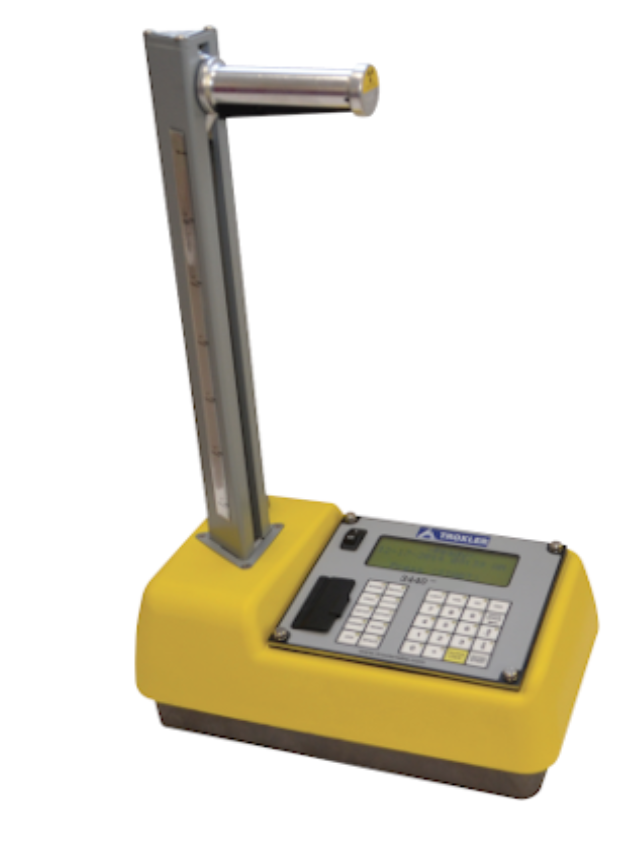 The Maryland Department of the Environment (MDE) is seeking a gauge containing a small, sealed amount of radioactive material that was lost after last being seen at a campus construction site at the University of Maryland Eastern Shore in Princess Anne.
The Troxler Model 3440P surface moisture density gauge, serial number 75791, was last seen in the early afternoon of July 17 at the construction site, located at 30610 College Backbone Road.
The licensee, J.D. Hynes and Associates, Inc., reported to Environment that a technician had placed the gauge on the tailgate of a truck at the site and drove to the Hynes office, located at 32185 Beaver Run Drive in nearby Salisbury, where he noticed the gauge was missing.
The company reported the loss to Environment and the Maryland State Police in Salisbury. The company searched for the gauge along the travel route and the job site but did not find it.
Based on consultations with the MDE, the company submitted a press release with a photograph of the gauge to two local newspapers, informed local pawn shops, and are monitoring online selling sites, but the gauge has not been found.
The gauge is yellow, with dimensions of 14.5 inches by 9 inches by 23.5 inches.
The device contains small amounts of cesium-137 and americium-241. The gauge is used to make measurements by projecting the radiation from the two radioactive sources into the ground and then displaying the reflected radiation on a dial on its top.
The gauge consists of a shielding container with a plunger-type handle protruding from the top. The handle is used to extend and then retract the radioactive sources from the shielded position.
When not in use, the handle is normally locked, with the sources in the retracted, safely shielded position. The rectangular base of the gauge is yellow.
If the sources are in the shielded position, the gauge presents no hazard to the public. However, any attempt to tamper with the radioactive sources in the device or handle unshielded sources outside their container carries a risk of potentially dangerous exposure.
Anyone with information about the location of the gauge should avoid handling it and should report it immediately to MDE's Radiological Health Program at 866-MDE-GOTO (866-633-4686), to police at 911, or to J.D. Hynes and Associates, Inc., at (410) 546-6462.