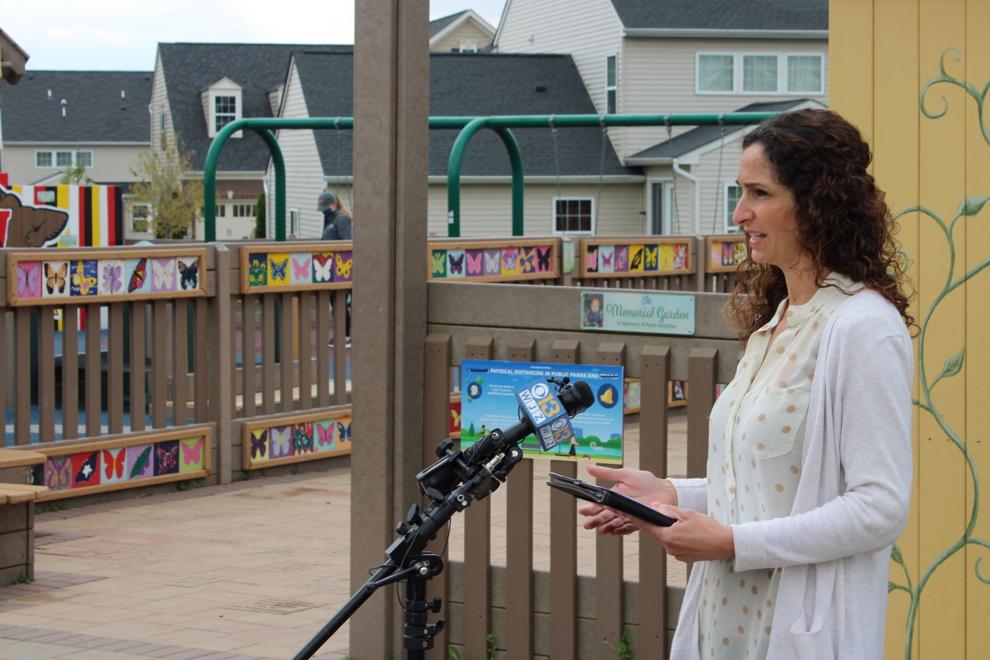 PERRY HALL — Members of the Baltimore County Parent and Student Coalition, Inc. gathered last week at Angel Park to announce a complaint filed with the state Department of Education against the Baltimore County Public Schools (BCPS) Board of Education.
Amy Adams, president of the coalition, explained that they had applied to be recognized by the Board as a stakeholder group. However, the process hasn't gone as smoothly as they hoped — they allege that the board chair denied a request without bringing it up for a vote with other board members.
"We're not sure why BCPS wouldn't want a group of engaged parents, teachers and students to be actively engaged," Adams said, adding that they have an interest in the success of their individual students as well as the quality of the system as taxpayers. "We feel invested in this not only because it's our children, but because it's our money."
The formal complaint builds on a number of grievances, as well as previous legal claims letters alleging that the district's slow roll of in-person reopening has infringed on the rights of students to access high quality education. The coalition has also banded around claims that the district's reopening has failed to accommodate students with disabilities.
Most recently, the group circulated a video featuring a compilation of clips from Board of Education meetings which the group says reflect unprofessional and inappropriate behavior — some clips feature terse interactions between board members, one includes pornographic audio and others show use of profanity during public session.
Board Chair Makeda Scott said in a statement to local media that she is 'dismayed and angered' by the content, adding that a number of the clips are taken out of context.
"Having stated that, I have asked the appropriate authorities to look into this matter and to do a threat assessment on other activities on social media that constitute bullying, intimidation, racism and a safety risk to me and several other board members," she said in the statement. "I will no longer ignore or tolerate it."
Speaking alongside Mary Taylor, the coalition's vice president, Adams said that the group — which has almost 4,000 members on Facebook — has received a recent surge of teachers joining to share concerns about a lack of support and accommodation amid the gradual phase-in of in-person learning.
For BCPS parent David Patrick, the conduct of board members is a bellwether for the state of the district overall. Leadership, he said, should set a better example.
"Kids watch these meetings," he said. "It's appalling that we have board members behaving in this way."
The group has legal backing from SuperCitizen USA, a political action group founded by former State Delegate Pat McDonough, as well as law nonprofit Respect the Constitution. The official complaint, they hope, will prompt the board to reconsider their request for recognition as a stakeholder group.
Adams said this would streamline communications with the board and give the coalition a stronger presence in conversations about reopening, as well as other issues such as board member conduct.
The coalition's long-term priorities center on advocating for the needs of students, teachers and parents, targeting reform in board leadership. They have expressed ambitions to get involved with next year's board elections.
"We're here today because our teachers are telling us they're burned out, our parents are angry and our students feel abandoned," she said. "If our students do not have a strong educational foundation, we are limiting their options in adulthood."