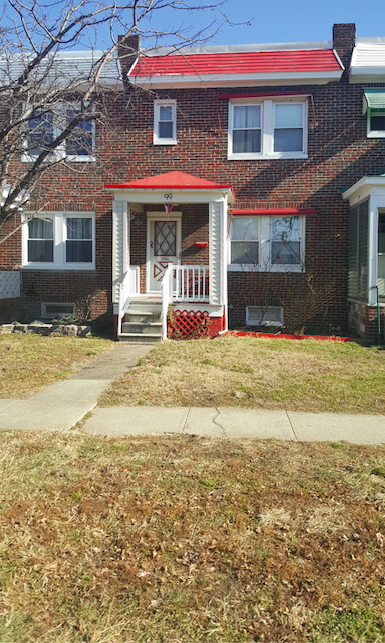 Dundalk Renaissance has been awarded $775,000 through the Baltimore Regional Neighborhood Initiative (BRNI).
The BRNI is a grant awarded by the Maryland Department of Housing and Community Development that aims to demonstrate how strategic investment in local housing and businesses can lead to healthy, sustainable communities with a growing tax base and enhanced quality of life. The grant began in 2014. Dundalk Renaissance Corporation (DRC) was one of only four organizations to participate.
DRC Executive Director Amy Menzer told the Eagle last week that the application process for the grant is based upon DRC's experience working in the community. Volunteers identify needs, both ongoing and emerging, and recognize the projects this grant can fund, she added.
"There could be a need but if it's not the kind of thing a certain department funds, then that's the kind of thing we would send a proposal for," Menzer said.
Of the $775,000 awarded to DRC, $300,000 has been awarded to the nonprofit's Market Boost program. This program is dedicated to home renovations in what DRC calls focus neighborhoods – historic and tight-knit neighborhoods along the Dundalk Avenue corridor. The program aims to increase property values through home renovation. According to Menzer, approved contractors will receive $20-30,000 as gap financing and provide the buyer with a $3,000 concession.
Another $50,000 will go toward DRC's Home Buyer Grant program. The grant awarded to a home buyer is in the amount of $5,000, and works like a loan. If the buyer stays at their home for five years, the loan is forgiven. If they leave before the five-year period ends, it must be repaid. In addition, another $200,000 of the $775,000 BRNI grant is being invested in Turner Station. Working with the Turner Station Conservation Teams, DRC will seek to acquire and renovate homes in the historic community and make them available for purchase. We will have more on this effort in a future edition of the Eagle.
"Those funds are targeted to middle income home buyers," Menzer said. "We have seen a trend over the last decade or more of Dundalk not attracting as many middle income home buyers.
"We have upper income home buyers who are able to buy waterfronts, and that's great to see. We have a lot of lower income home buyers that are drawn to Dundalk in part because relative to the rest of the region, the housing is pretty affordable."
Menzer said the income range is 80-120 percent of the regional median income. It varies by household size.
Menzer said DRC was awarded $100,000 that will go toward revitalization programs. The remaining $125,000 of this grant will be used for renovating the Community Action Network's food pantry and offices. Already a pressing issue, the need to address food insecurity became even more critical after the pandemic arrived, Menzer said.
Menzer said the application process for this grant is competitive, and the competition has grown since its beginning in 2014. Many of the organizations to receive this grant are located in Baltimore City. DRC is one of the few Baltimore County-based organizations to receive the BRNI grant.
For more information on this grant as well as programs offered by DRC, please go to www.dundalkusa.org.