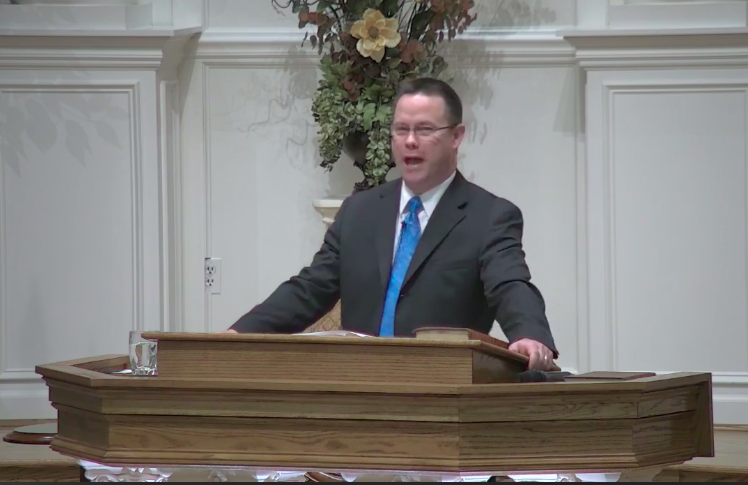 President Donald J. Trump made a declaration last week during a hastily-made press conference at the White House that houses of worship are essential and can reopen.
The president told reporters that governors should do "the right thing" and allow places of worship to reopen, which was this past weekend. Trump said he would override any governor who does not comply. According to the Associated Press, when asked if the president has that kind of authority, White House Press Secretary Kayleigh McEcnany said she would not answer a theoretical question.
One Dundalk church reopened its doors two weekends ago. Calvary Baptist Church, located on Manchester Road, held in-person services on May 17. Calvary Baptist pastor Stacey Shiflett said that people want to go back to church, and government officials don't have the constitutional authority to restrict them from going to houses of worship.
"Of all the things that are considered nonessential, churches are specifically mentioned in the First Amendment of the Bill of Rights," Shiflett told this newspaper. "We have special rights and privileges and freedoms, and they can't be taken away by anybody, elected or not elected."
Calvary Baptist Church continues to hold livestreams of its services on the internet. Last week, during a service on May 20, Shiflett held up a cease and desist letter he received from the Baltimore County Health and Human Services, which, Shiflett told this newspaper, included a threat of a $5,000 fine.
Shiflett tore the letter in half in front of a congregation of around 100 people. The action caught the attention of national news networks and several news publications across the country.
"I didn't plan on doing it," Shiflett said. "It wasn't on my mind to do that. I just did it. I guess it's one of those moments that triggered a response from people."
It has done more than just trigger a response. After making an appearance on ˆThe Ingraham Angle on Fox News, Shiflett is receiving support from across the United States. "When I say hundreds and hundreds and hundreds of letters, I'm not exaggerating," he said, adding that he has received just as many messages of support on social media.
Gov. Larry Hogan lifted the state stay-at-home order on May 15, easing restrictions on certain activities, including indoor religious services permitted at 50 percent capacity. Baltimore County Executive Johnny Olszewski, Jr. issued an executive order extending the stay-at-home order, including keeping the limit on public gatherings to no more than 10 people.
People attended services at Calvary Baptist Church on May 17 and May 20, and again for the church's special Memorial Day service on May 24. The sanctuary was decorated with several American flags, and a flag representing each branch o the military was also on display.
That service opened with church leaders and the congregation reciting the pledge of allegiance, followed by a church member singing the national anthem. Several patriotic songs were sung, and a White House video that showed the president declaring places of worship are essential was shown to the congregation.
Shiflett said he has not received any further correspondence. He said he will continue to hold services at Calvary Baptist Church and hope that he does not receive any more blowback from local officials.
"I made that decision weeks ago," Shiflett said. "I'm for real with this. Our church is for real with this. Our leaders are for real."
The Baltimore County Government did not respond to request for comment by the time this newspaper went to press.