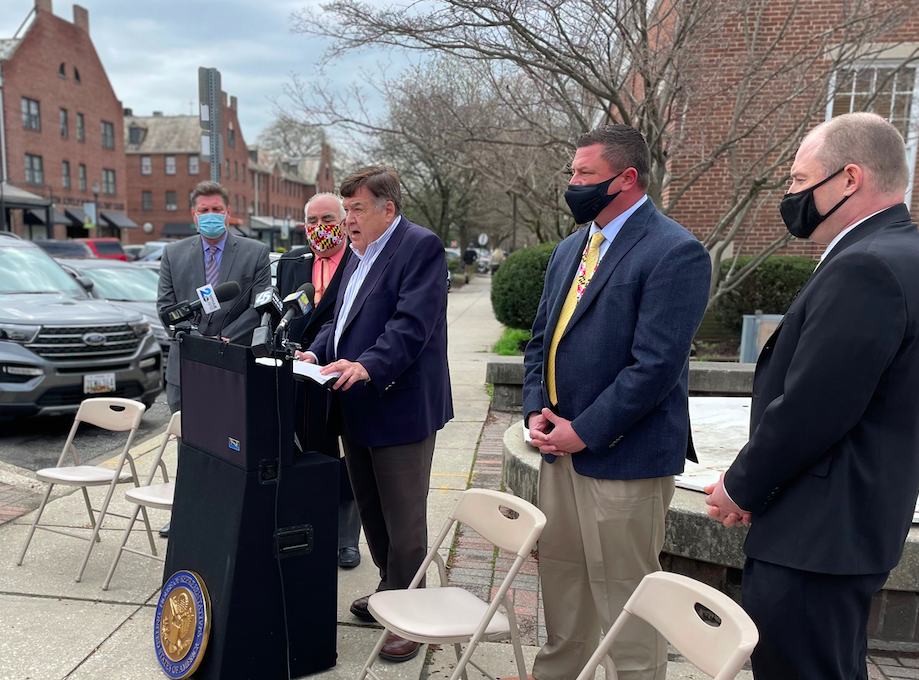 As problems at the Dundalk Post Office remain ongoing, Rep. Dutch Ruppersberger, D-2, has requested an audit of Baltimore-area post offices.
In a letter to United States Postal Service (USPS) Inspector General Tammy Whitcomb, Ruppersberger said that the problems occurring in the 2nd Congressional District have been happening for more than 15 months. The problems became even worse after the onset of the pandemic, as mail carrier shortages resulted in residents going days, even weeks, without receiving mail. Residents in this coverage area have reported receiving late fees or even notices of service disruptions due to not receiving bills on time. Others say they are not receiving expected checks or even prescription medications.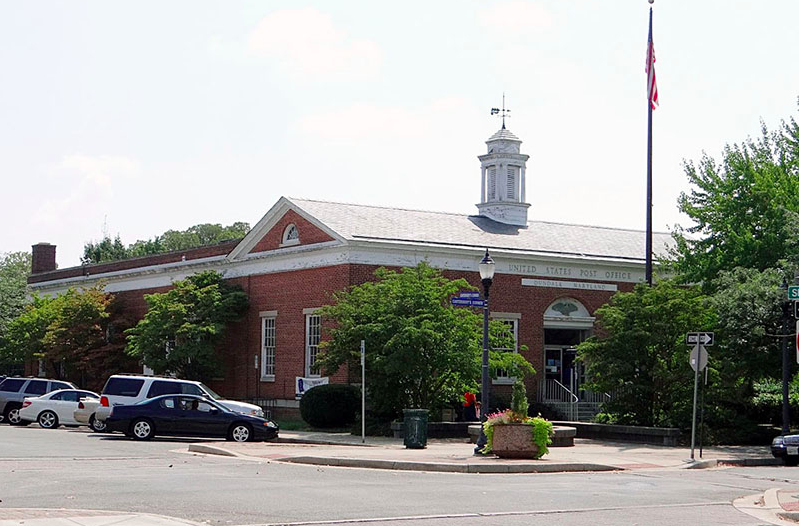 "I have personally visited post offices in my district and I am having regular conversations with local USPS leadership," Ruppersberger said in the letter. "My staff has worked tirelessly in partnership with the Greater Baltimore Postal Customer Council.
"These issues have also been covered extensively by local television and print media. Still, they persist."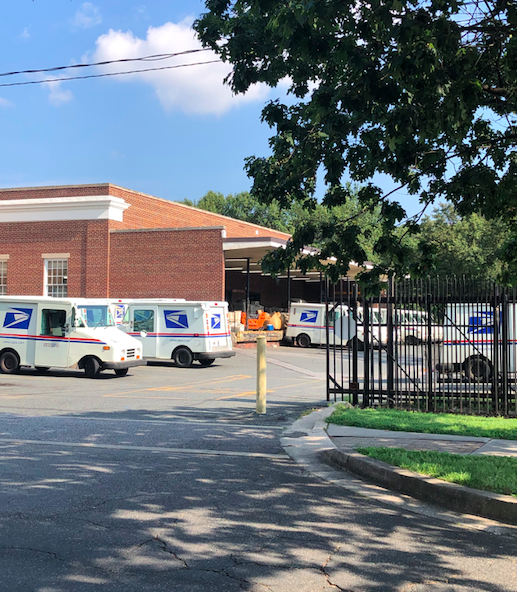 The Eagle has made previous attempts to talk with leadership at the Dundalk Post Office to learn the root cause of the issues, which were denied. Whistleblowers who once stepped forward have now gone silent. Ruppersberger, and the area's state delegation, has also made attempts that were unsuccessful. Meanwhile, residents continue to navigate their own way through frustrations with mail service.
The situation has become so dire at times that some residents have physically gone to the Dundalk Post Office to issue complaints and request their mail. Other residents have kept old mail on hand, to show the date it was postmarked and compare it with the date the mail was received. It is happening to both private residents and business owners.
"I have personally witnessed constituents visit the post office to pick up their mail in-person and emerge with entire shoeboxes of backlogged mail," Ruppersberger said in the letter. " Long lines and furious customers at this post office are the norm.
"I have also received reports of unsanitary workplace conditions in this office leading to
perishable mail being eaten by insects and rodents."
According to Ruppersberger, his office has received 414 mail inquiries as of May 14, with more than half of those inquiries pertaining to the post offices in Dundalk and Essex. The Baltimore Postmaster reported previously that the issues are related to COVID-19. Residents were reporting issues with mail delivery, however, before the pandemic began. The issues have been happening "for several years," according to Ruppersberger.
In April, Ruppersberger visited the Dundalk Post Office and shared optimism that the issues would be resolved. More than a month later, the problems have not been resolved. Residents still report going days to weeks without receiving mail. Some residents have reported receiving the wrong mail. Images of discarded mail, in large stacks, have been uploaded by residents to social media. Mail customers have reported receiving no response to personal inquiries. The blue mailbox that sits in front of the post office was filled to the top again last week. That mailbox has been seen filled to capacity on several occasions.
This past Sunday, a USPS delivery vehicle was stolen. The suspect was apprehended by Baltimore County police. The Eagle did not have details about the arrest when this newspaper went to press.
Del. Ric Metzgar, R-6, will hold a follow-up press conference on June 8 at the Dundalk Post Office. In April, Metzgar said he gave the post office a timeline of 60 days to correct the issues impacting mail delivery. According to a press release from his office, Metzgar said he is holding this press conference to update the community about mail delivery and demand accountability.
"The time for excuses is over," the release said.
The press conference is scheduled to begin at 1 p.m. in front of the Dundalk Post Office.