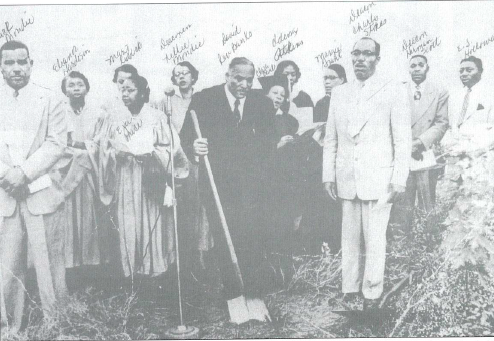 Many things have happened in the Turner Station community since its founding, but three constants made it what has become – faith, family, and community.
Talk to the older adults in the community – people like Calvin Statham, Larry Bannerman, Margaret Risher, Doris Bagley, David Marshall and many more – and they will tell you about their own experiences growing up in their community. Listen to their stories and you will find evidence of all three of these.
The first name might be recognized by many readers. This is because Statham is not just a widely-known and respected music teacher in his own community, but he is widely-known and respected all over Dundalk, Edgemere, Sparrows Point, and around other parts of Baltimore County. Statham began his career at Holabird Junior High School in 1962, launching a career teaching music that ended in March 2020.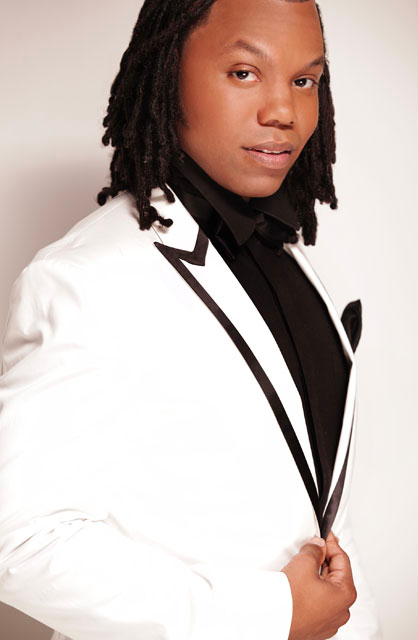 Statham told the Eagle about how his community where he grew up. The schools and churches both were important staples in the community. This includes Sollers Point Junior High School and Sollers Point High School, both which no longer exist.
"My sister was a teacher there, and my sister-in-law," Statham said. "All the teachers made themselves available to the community. In doing so, the churches played a main part, also, in the culture and the upbringing of the young people in the community."
Churches had a presence in Turner Station on more than just Sundays, however. Ministers would walk the streets and speak with young people they met while out. Ministers also made visits to people's homes. The churches worked hand-in-hand with the schools to ensure that the community was running as it should, Statham said.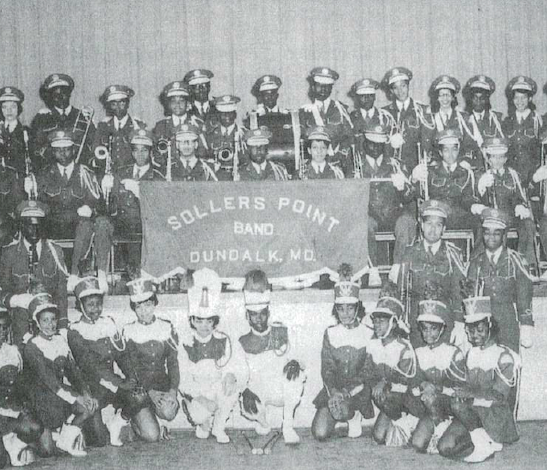 While churches were active in the community, participation inside churches on Sundays was high, much higher than today, Statham said. One reason for this, he said, is due to turnover in the community. Longtime residents have since passed, and new people are beginning to relocate in the area.
Despite this, Turner Station still has residents who span across several adult ages who are still interested in preserving the traditions and important people and landmarks in the community. One great example of this is Courtney Speed, president of the Henrietta Lacks Legacy Group and the owner of Speed's Salon and Barber on Avon Beach Lane.
"There are many, many people who were at one time involved in things like that," Statham said.
The pandemic is causing some religious traditions to adapt. St. Matthew's United Methodist Church hosts a Black History Month celebration service every year on the last Sunday in February. A traditional service will not be possible this year. Speed, and others, are instead working to bring residents a virtual service.
Another community resident, Doris Bagley, told the Eagle that spending time at church was an all-day thing on Sundays. Morning church, Sunday school, the main service, more Sunday school, evening services – if it was Sunday, you were at church. This is how it was in Turner Station at that time.
Bagley shared even more about the community. Years ago, Turner Station offered everything its residents needed. It had grocery stores, convenience stores, dress shops and a hazard clothing store. Today, residents have to go outside the community to go shopping or run errands.
As for what is now available in the community, a Dollar Tree is located at 3803 Dundalk Ave., near the entrance to Turner Station. It was built in 2017, on top of the location where the first homes in Turner Station were built, according to Speed.
"Why do we need another dollar store? How can it be at the gateway to an 1800s community?" Speed said to the Eagle in 2016.
"There should be something more important than a dollar store on that corner," said one man who agreed with Speed. This article, "Dollar Tree set to open next spring," was published in the Eagle in August 2016.
Dollar Tree, and Dollar General, stores carry low-priced items to include things like school supplies and perishable foods. Not found there are items such as fresh produce or whole foods. But these stores also carry a controversy that affects low-income communities across the US. All over the country, these stores spring up in economically-distressed neighborhoods, serving as the only source of food and supplies for the people who live there.
On Dundalk Avenue at and even near the entrance to Turner Station, the Dollar Tree in this location and the Dollar General located in the Logan Village Shopping Center, serve as the only two shopping locations in the area. All neighborhoods in this area are located in what's called a "food desert," an area with limited or no access to food that is both affordable and nutritious.
Just what can be found inside the Dollar General and the Dollar Tree on Dundalk Avenue? Step inside the Dollar Tree and the food is on the right side of the store as you walk in. Crackers, candy, packages of candy bars, frozen breakfast options, juice, and soda, just to name a few of the items. Customers can also find greeting cards, dishware, tupperware and other daily necessities.
Walk inside the Dollar General at the Logan Village Shopping Center, and you'll find a bigger selection, albeit with a limited selection of nutritious options. Dollar General offers more options as far as nonperishable foods, but these are still dominated by sugary drinks and snacks. This location also offers many non-food necessities. The store resembles a miniature Walmart™.
As of 2018, according to GlobalData Retail, 75 percent of the nation's population lives near a Dollar General or Dollar Tree. But food deserts are not the only negative impact. These stores are also known around the US to contribute to higher crime. The reason for this is that these businesses are the only businesses located in their respective areas, making them even more vulnerable to criminals. Drugs and money are exchanged at these locations. Gun violence, robberies and carjackings are just a few of the types of crimes known to be committed either at or in the vicinity of Dollar General stores.
Larry Bannerman is a member of the Turner Station Conservation Team and has spent almost all of his life in the community, excluding a short stint at Holabird Apartments. When he tells his story of growing up in Turner Station, he tells stories of going to the beach (which was not open long), fishing, crabbing, and staying out with friends until sundown. He also shares his frustration over living in a food desert.
"We have been on our politicians' cases ever since the [Gersbeck's] at Logan Village closed down," Bannerman said. "They keep telling us they're trying, but we haven't seen anything."
"It's a big hurt. We have [older adults] who used to walk to Logan Village with their little baskets and then roll them back home. Now, they have to get a cab or an Uber™, or get a family member to take them to the market. That's a big deal for those guys trying to stay independent."
This is not the only controversy Bannerman named. In the past, Turner Station almost had its bus line taken away, he said. It took the residents of the community coming together to fight this change. The Turner Station Conservation Team went around the community with a petition and received 500 signatures. Those signatures were then hand-delivered. Turner Station still has its bus line.
"That's what it means to be a community," Bannerman said. "When you can get 500 people to sign on and say 'we want to keep our bus,' that's what it means to be a community."
Bannerman also shared his own opinions on what caused the community to change. According to him, it was the success of Black steel workers that led to this change. As these people improved their quality of life, they moved to other communities.
It wasn't always like that, however. Bannerman said that during the 1940s and 1950s, jobs involving hard labor were all that were available to Black employees. Things began to change in the 1960s after the dawn of the Civil Rights Movement. Black workers began taking on more advanced jobs at Bethlehem Steel. Instead of being manual laborers, Black employees were now becoming technicians and crane operators, he said.
Turner Station offered a limited number of homes for people to buy, with those houses being limited in size. Black steelworkers were then looking to enjoy the fruits of their labor while chasing their slice of the American pie. These people weren't abandoning their community, he said. Instead, they went looking for bigger homes in other communities.
"Now, the businesses moving out, that's another story," Bannerman said. "Businesses moved out because they could not compete with other businesses."
Bannerman said he used to frequent a bar in Turner Station when he was a young man. Beer at this bar was more expensive, $1.50 more, than at bars in surrounding communities. This wasn't common at bars but in all businesses in Turner Station. People began to shop at other places with more competitive prices.
Margaret Risher, another lifelong Turner Station resident, agreed that the community is not as close today as it was several years ago. A reason for this, she said, is that the community has received new residents. These residents may have come from communities that don't share the same values as Turner Station, she said.
Risher said she attended Sollers Point High School, which was located where the Sollers Point Multipurpose Center now sits. She graduated in 1949, she said, and was a part of the last class to graduate after the 11th grade.
David Marshall did not grow up in Turner Station. He grew up in nearby Sparrows Point. His family, and his life, have a direct connection to the community. He is the current owner of Marshall Junior, Inc., located at 8108 Beachwood Rd. Marshall said he is a third generation owner. The company started in 1951, and today is the oldest Black-owned refuse removal service in Baltimore County.
Marshall said he also found an interest in music, and went on to become a music teacher. He left teaching to take over his family-owned company, he said, but is not yet clear about his future plans as far as getting back into the music business.
Marshall said he was born in Turner Station, but soon after his family moved to Sparrows Point. His Sparrows Point neighborhood, however, was very similar to the way of life in Turner Station at the time, he said. His experience growing up in Sparrows Point as an African-American was mixed, however, he said.
Marshall said he attended Baltimore Christian Academy during the 1980s, a private school. He was just six years old when he was approached by an older student who called him a racial slur before striking him and knocking him to the ground. He went home and told his mother, he said, and told her that he was called a word he had never heard.
"At six I had to learn what that meant," Marshall said. "Growing up here, it had some good, because we had an amazing family unit right on our street. But outside the safety of my street, it was a little tense."
Marshall said he spent time in New York, moving there at the age of 30. He moved back to Sparrows Point two years ago, and is currently figuring out where he wants to go to settle down, he said.
Like residents in Turner Station, Marshall said that many members of his family lived on his street. Grandparents and relatives were not far. Marshall said he is still well-connected with his family today.
"Everybody looked out for one another," Marshall said. "We all went to the same church. The kids were all pretty much the same age and we went to pretty much the same summer camps."
"We still have the bond today that we had. Many of my childhood friends have introduced me to their children. I've introduced them to my son."
Marshall said he has taught at public and private schools in both Baltimore County and in Baltimore City. One thing that he has noticed while teaching young people, he said, is a breakdown in the family structure. He grew up in a traditional, two-parent household, he said. He saw something very different as a teacher, he said. Students were being raised in a home with just one parent, or raised by their grandparents, he said.
In addition to being a teacher, Marshall also has a fond interest in singing – opera, to be more specific. His career as an opera singer has taken him to some exciting venues, to include the Bronx Opera Company, the Garden State Opera, and a tour of Italy, just to name a few places.
"I started studying [opera] at 15 and fell in love with it, and I decided that's what I wanted to do," Marshall said.
Marshall is not sure what his future holds just yet. He wants to start a talk show that focuses on adoption. He adopted his three-year-old son, he said. He also wants to open his own school for the individual performing arts. He oversees the day-to-day operations at Marshall Jr., Inc., and has hired a staff to assist.
The stories and people that come out of Turner Station make it special. Despite recent struggles, many of its residents have not forgotten the things that make the community great. These three things – faith, family, and community, are still found in Turner Station. With the work of the Turner Station Conservation Team and other community leaders and residents, in addition to county and state leadership, Turner Station hopes to return to what it once was, a thriving community.