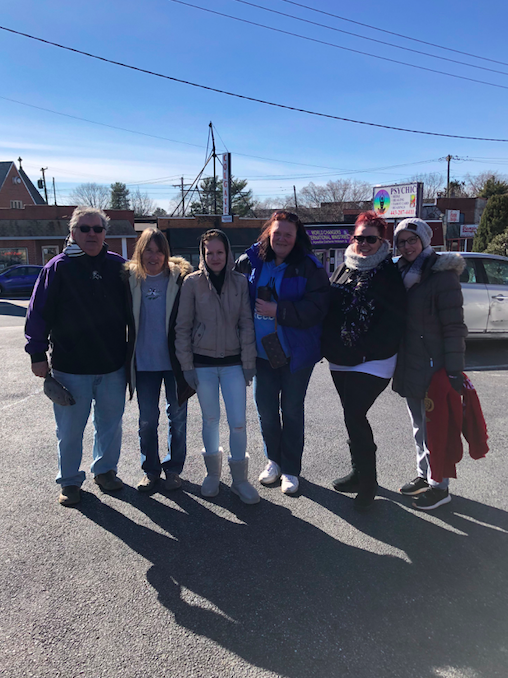 One year ago, the McCone family lost one of its members to homelessness and substance abuse. On the anniversary of his death, they honored his memory by giving to the homeless.
The family set up a small giveaway site in the parking lot next to On Our Own/One Voice Dundalk. Laying out clothing and arranging food for pickup, all acquired through donations, the six family members stood outside in the freezing cold for more than four hours while providing supplies to Dundalk's homeless.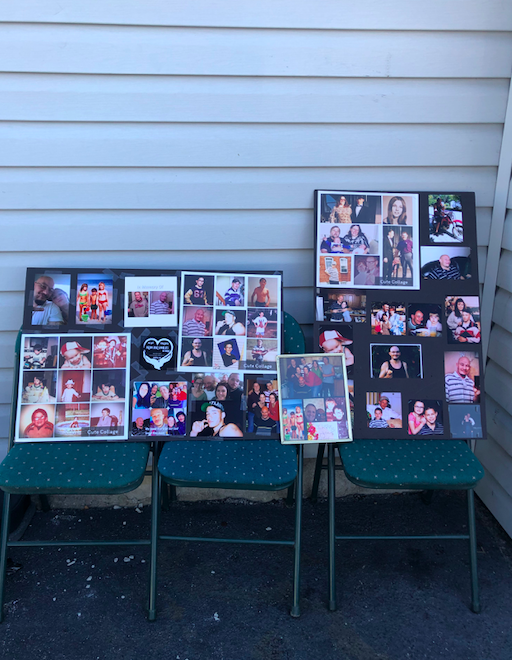 "Our brother passed away a year ago from an overdose," said Dana Knick, a family member. "He had lived on the streets since he was 18. He was 42 when he passed away."
"I was out here for a year-and-a-half with him, so I know what they go through to get food and clothing and everything. People don't like to ask for help, so we wanted to give back to the Dundalk we were born and raised in."
Knick said a physical dependence to opioids led to her joining her brother, Michael Corey "Taz" McCone, in 2012. She underwent surgery prior to that and was prescribed pain medication. Her prescription eventually ran out, she said, and she turned to illegal drugs.
Michael McCone passed away on Jan. 30, 2020. He went by "Taz" on the streets, according to Knick, earning the nickname for having a reputation as a "hellraiser." But he was more than just that. More importantly, he was a son, a brother and a father. He would sometimes find a way to get off the street, only to return later.
"He was better with his hands and helping people fix things than he was in a relationship, Knick said. "He had four kids and he was a great brother, dad and friend."
"He'd help build and set up camps for [the homeless]. He fixed bikes. He had 30 bikes that he put together for the homeless. I think that's where his heart really was."
Another member of the McCone family said the intent is to hold this kind of event once every season. Every event will be held in the same location. Knick said that everything left after each event will be donated to On Our Own/One Voice Dundalk.