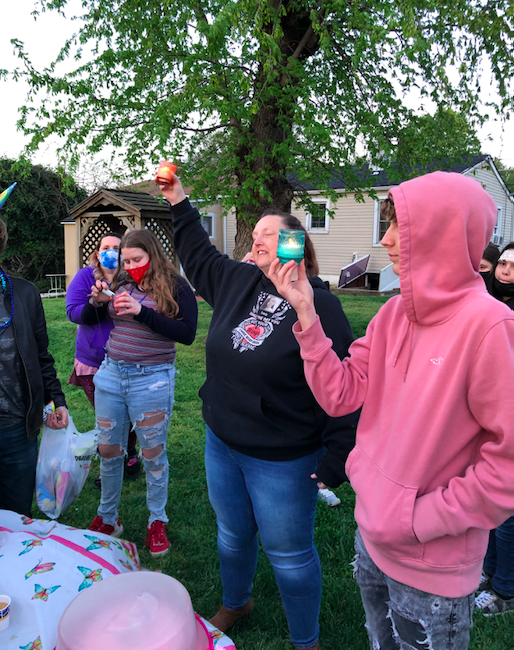 The family of Trinity Brooks held a party at the site of her memorial on Delvale Avenue on April 16, the date of her 17th birthday.
Brooks, 15, was struck by an oncoming vehicle on Delvale Avenue on Dec. 3. She was pronounced dead at the scene. The driver, Jennifer Jones, 30, of Millersville, was convicted of negligent manslaughter earlier this year.
Charging documents show that just before 5:30 p.m., Jones was driving south on Delvale Avenue at a high rate of speed, according to an eyewitness. Jones swerved and jumped the sidewalk, fatally striking Brooks, before driving through a fence and into a backyard at 1814 Marshall Rd. Her 2006 Nissan Altima continued through more backyards before finally settling at 1814 Marshall Rd.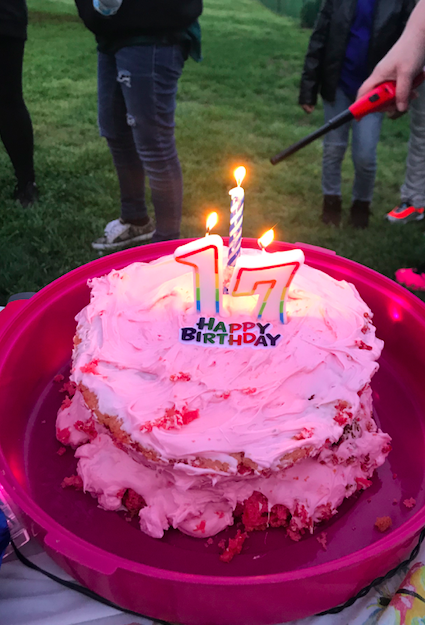 Charging documents show that authorities recovered two empty 200-mL bottles of Fireball 66 proof whiskey, and found 92 200-ml bottles of "99 brand" liquor in the floorboard of the vehicle. A glass pipe with marijuana and a substance believed to be heroin was found in her pocket. Several pill bottles labeled Bupropion and Hydrochloride were also found.
Tara Rheinhardt, Brooks's mother, made a strawberry cake with strawberry frosting. It was Trinity's favorite cake, which she requested every year on her birthday, Reinhardt said. She also provided cream soda, Trinity's favorite soda. The Eagle was on-scene during the celebration of Trinity's life.
Reinhardt brought candles for everyone to light and hold during a moment of silence in Brooks's memory. A candle resembling "17" was placed on top of the cake and lit, and guests sang "Happy Birthday" in Trinity's honor.
"Last year for her birthday, we did it in our yard," Reinhardt said, talking about celebrating Trinity's 16th birthday. "We just basically had food and cake.
"This year we decided to come down here and do something. Pretty much every holiday we do something for her."
Around 20-30 people showed up to the celebration, mostly Trinity's family and friends. Reinhardt said it's good to see that people still think about her. As long as people keep attending celebrations, she will keep having them, she added. One day, if people stop coming, she will visit the site on her own.
Panic! At The Disco was Trinity's favorite band, according to Rheinhardt. People who attended listened to her favorite song from the band, "High Hopes." They continued to listen to music and enjoy the company of each other in her memory.
Reinhardt said she has not yet confirmed, but is currently making plans for a Fourth of July celebration in Trinity's memory.