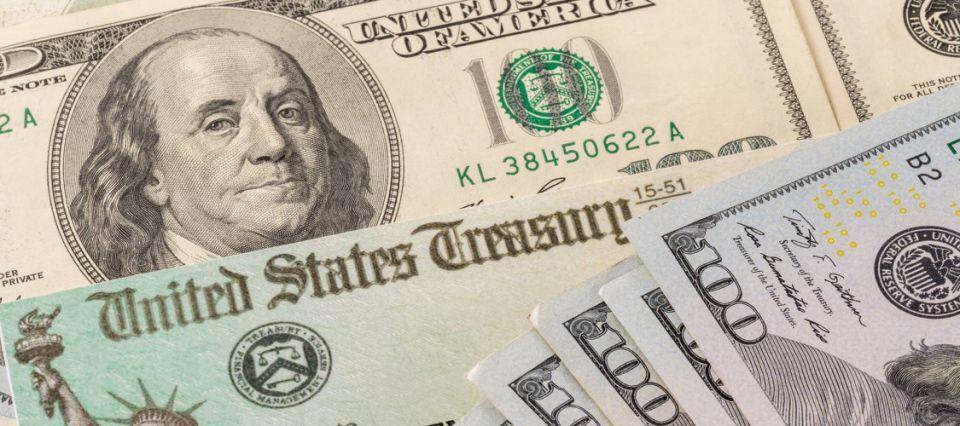 The Federal Emergency Management Administration (FEMA) has approved the state's application to provide unemployed Marylanders with an additional $300 per week in benefits under the Lost Wages Assistance (LWA) program.
The Maryland Department of Labor will now work with the federal administration to implement this program, with a plan to begin distributing the additional benefits by late September.
"We sincerely appreciate FEMA's quick approval of our application so that we can provide additional relief to struggling Marylanders," said Governor Hogan.
"Our Labor team will now work with the federal administration to implement this new program so that we can distribute these benefits. It is important to recognize that this is only a stopgap, and we continue to urge Congress to come together and approve federal aid for the states to help support our economic recovery."
From March 9 to August 15, the Maryland Department of Labor's Division of Unemployment Insurance paid a total of $5,993,589,284 in regular and CARES Act unemployment insurance benefits to claimants. The state's application secures a minimum of $431 million in additional benefits for unemployed Marylanders.
The Maryland Department of Labor's Division of Unemployment Insurance will coordinate with the U.S. Department of Labor (USDOL) and FEMA to complete the programming, implementation, and distribution of LWA funds, which is expected to begin by late September. Per FEMA guidelines, Maryland's application for the LWA program has been initially approved for a three-week period.
Eligible claimants will receive the $300 per week in benefits retroactive to the week ending August 1, 2020 and ending no later than December 26, 2020. To qualify for the additional $300 per week, claimants must be eligible for a weekly benefit amount of at least $100 and must self-certify that they are unemployed or partially unemployed due to disruptions caused by COVID-19. Claimants will not have to file a new application to receive LWA benefits.
Important Unemployment Insurance Phone Number Updates
The Maryland Department of Labor launched a new Interactive Voice Response (IVR) system this afternoon to expand and improve the features available for unemployment insurance claimants who contact the department by phone. Using the IVR system, claimants can now file weekly claim certifications for both regular AND pandemic unemployment insurance claims by phone. Claimants can also file a telecert for multiple weeks, reset their PIN, check their payment status, receive filing instructions, and more without having to connect with a claims agent.

To connect with the IVR system available 24/7, call 410-949-0022 or 1-800-827-4839, toll free. Please listen carefully as the voice and many prompts, like the weekly certification questions, have changed. To familiarize yourself with the weekly certification questions before filing a telecert, please visit the Weekly Claim Certification FAQs.
If claimants need to reach a live claims agent to file a new claim or inquire about an existing claim, they should call 1-877-293-4125, toll free. Live claims agents are available from 7:00 a.m. to 6:00 p.m., Monday through Friday, from 8:00 a.m. to 12:00 p.m. on Saturday, and from 12:00 p.m. to 4:00 p.m. on Sunday. Our claimants now have the option to call us seven days a week.
If a claimant calls during business hours, they may provide a callback number. When an agent becomes available, the system will call the number provided and connect the agent with the claimant. If the claimant stays on hold, they will be offered the opportunity to connect with a virtual agent to have their questions answered via smartphone.
To receive updates and additional information about unemployment insurance programs in Maryland, visit MDunemployment.com.