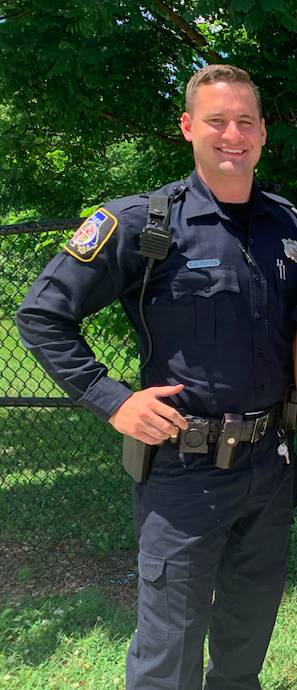 Whether it was in the mountains of Afghanistan or currently on the streets of Dundalk, Officer Daniel Purdie does like not to be stationary.
Purdie is currently a Baltimore County police officer assigned to Precinct 12. He has been a police officer for more than two years. Prior to that, he worked at a Wegman's™ grocery store, and spent four years serving in the US Army.
Purdie said his family is from Dundalk. He had never really gotten to know this place before joining Precinct 12, however. He is from a different part of the county.
Purdie said he never had any intention of joining the Army. He was out of high school and working at Wegman's. Young and living on his own, he said he found no excitement at his everyday grocery store job. A friend suggested they join the Army, so he did it.
"I was a manager at Wegman's, and Wegman's had a program where they pay you to go to the military," Purdie said. "They literally pay you, even though it's active duty, and you get a paycheck every week."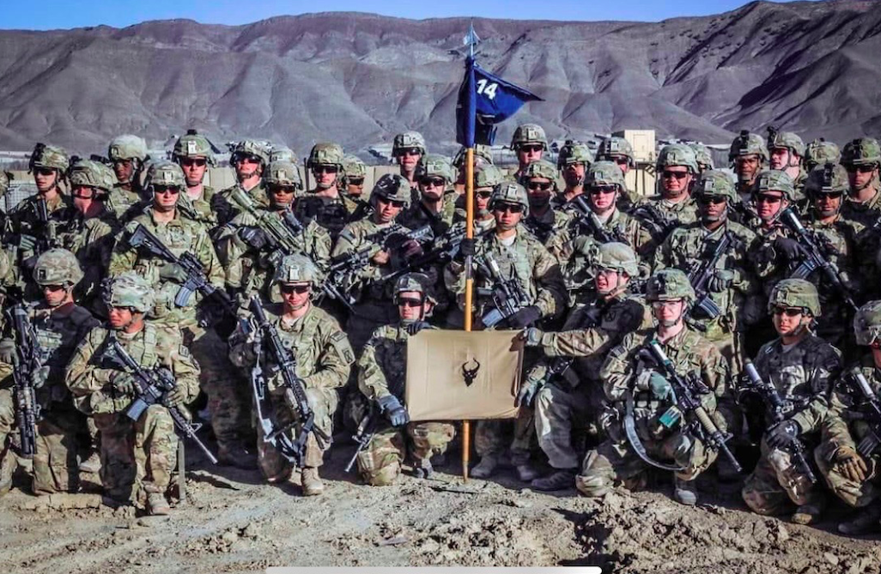 Purdie said he was 19 years old and thought to himself, "might as well do it." He enlisted, and became an infantryman. He was assigned to the 10th Mountain Division in Fort Drum, Georgia.
Purdie said he spent nine months deployed to Afghanistan, traveling to several parts of the country. His unit provided supplies and support for Afghan military forces, he said. When his unit left a forward operating base (FOB), they would give unneeded supplies to Afghan troops. When the Afghan military was under attack from the Taliban and needed support, his unit responded, he said.
He also spent two of those nine months in Afghanistan at Bagram Air Base, near Kabul, Afghanistan. He pondered staying in the Army but decided to leave the service and return to Baltimore County. One reason was because the rate of deployments was beginning to slow. The 10th Mountain Division is the most deployed unit in the military, he said, and he liked the fast pace. But that fast pace was changing. At the same time, he felt like he was ready to settle down and start a family.
Purdie said he returned to his job at Wegman's, and again found no satisfaction. This time, he knew what he was missing. It was all the things he found in the Army, he said.
"I missed the camaraderie of the military," Purdie said. "Going from the infantry, and being in a combat zone and doing the schools that I did, going back to a grocery store was a big change. I wanted that camaraderie again."
Purdie said he began volunteering as a firefighter and even applied to be a firefighter in Baltimore County. He never heard back. Next, he applied with the Baltimore County Police Department. He did hear back, and eventually became a police officer.
"I'm having a blast," Purdie said about being with BCPD. "I know it's not the best time to be a police officer but I'm still holding on. I still like it. It's a lot of fun."
Purdie said that Dundalk is a "wild place," and is one of the busiest parts of the county for police officers. Some days, it might be slow, he said. Other days, not so much. Purdie said he grabs a cup of coffee and waits to see what each day brings.
"I love how busy it is," Purdie said. "I love the calls for service. It's a lot of fun down here. I know it is high in crime and we get a lot of annoyance calls, but it's our job. I love responding to calls. I love interacting with the people. It's a lot of fun."