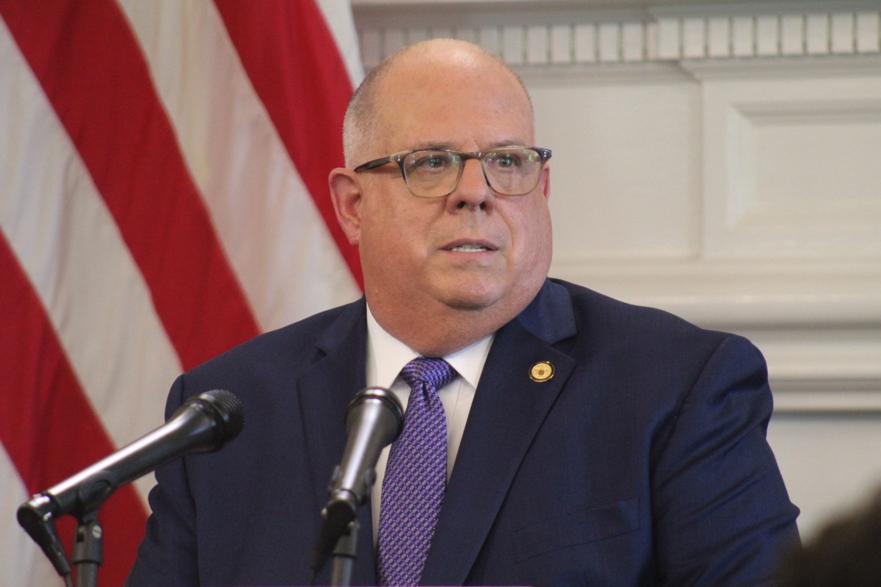 ANNAPOLIS — Gov. Larry Hogan announced outdoor restaurant dining, outdoor pools, drive-in movie theaters, and youth sports and day camps will be allowed to reopen at 5 p.m. Friday, May 29, as Maryland graduates from Stage One of its COVID-19 recovery plan.
Hogan said restaurants that open their outdoor seating Friday will be required to distance their customers, limit each table to six people at a time, use disposable menus or sanitize menus after each use, thoroughly clean seating areas, and have their staff wear face coverings during patron interactions.
Youth sports activities, the governor said, should focus on "individual skill building," and must involve limited contact and sharing of equipment and gear.
Youth camps must conduct daily temperature checks of campers and staffers, and adhere to capacity restrictions of no more than 10 people in a group. Out-of-state campers are not allowed, Hogan said.
Outdoor pools will be allowed to open at 25% capacity and with adherence to social distancing guidelines and the implementation of sanitation measures. Pool-goers also will be required to sign in and out.
The lifting of restrictions on outdoor swimming pools comes on the heels of the Talbot County Council's Tuesday, May 26, decision not to open its two community pools this summer.
The council said health safety was a concern but not the main factor in its vote to impose the season-long closure. Council members cited finances and staffing as primary limiting factors in being able to open the county's pools.
As restaurants prepare to offer outdoor service Friday, Hogan encouraged local leaders to make decisions for their jurisdictions.
He said they should "find ways to support" local businesses, such as closing streets and parking lots to expand restaurants' outdoor dining areas to "help struggling restaurants survive" the pandemic.
"We love the idea of closing streets for outdoor seating," Hogan said, referring to his coronavirus recovery team.
The governor's latest lifting of certain virus-fueled limitations comes after the state has seen "another 14 days of continued encouraging trends" in infections, hospitalizations and critical patients since it entered Stage One two weeks ago.
Hogan said the state's COVID-19 positivity rate peaked 41 days ago on April 17 at 29.9% and it is now at 12.8%. The state's average daily death rate also dropped by more than 50% since its peak nearly a month ago on April 29.
The governor also noted the state's total hospitalizations are down 22% since their peak on April 30, and down 17% in the last 14 days. The number of patients requiring intensive care has been on a "steady-level plateau" since April 29, Hogan said.
While Maryland is not yet ready to fully enter Stage Two of its recovery, Hogan said he and his coronavirus recovery team were "encouraged" by the data and decided it would be appropriate for the state to ease into parts of its next reopening phase.
The governor said Stage Two could begin as early as next week, though he acknowledged "there's no exact date" set, and the rate at which the state moves will continue to depend on measurements of the virus's spread and impact.