Brenetta Palisik made an emergency trip to the Aldi on Merritt Boulevard for items she will need for caring for her 89-year-old father.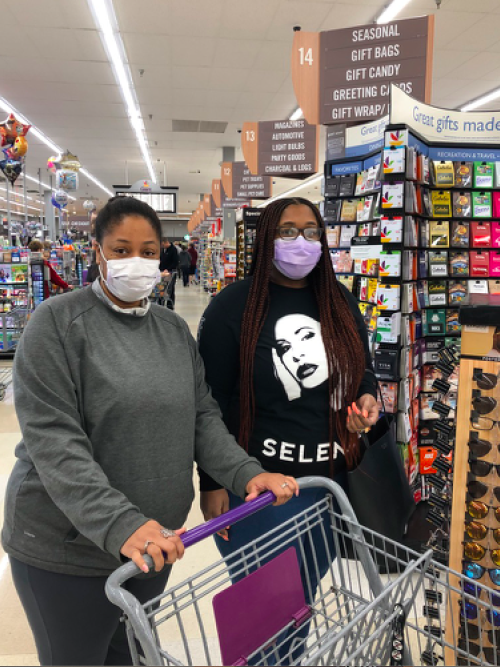 Palisik, a native Dundalkian, is one of thousands of people in the Greater Dundalk area who went to a grocery store to stock up on items in the midst of the current COVID-19 public health emergency. Schools, senior centers, parks and many other places are closed.
Finding necessary items, or any items for that matter, has been a challenge for people like Palisik. Toilet paper, water, meat, produce, and even condiments have been difficult to find since COVID-19 and its fatal effects began showing up in the news.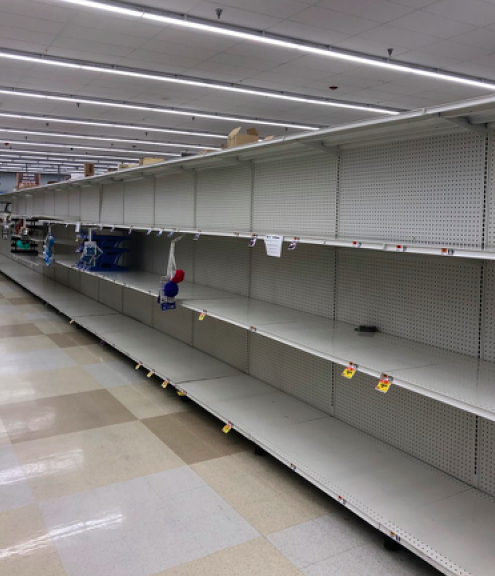 "I think it's sad," Palisik said. "I think people are overreacting. I can understand if you're taking care of children. I'm taking care of an older family member. I'm concerned that people may be hoarding, and then others can't get what they need."
"I've never seen anything like this before. Not even during snowstorms."
What has taken place in grocery stores in Dundalk and all across the country is much bigger preparations for disastrous natural events in years past. A grocery store can run out of several days' worth of inventory in a matter of only a few hours.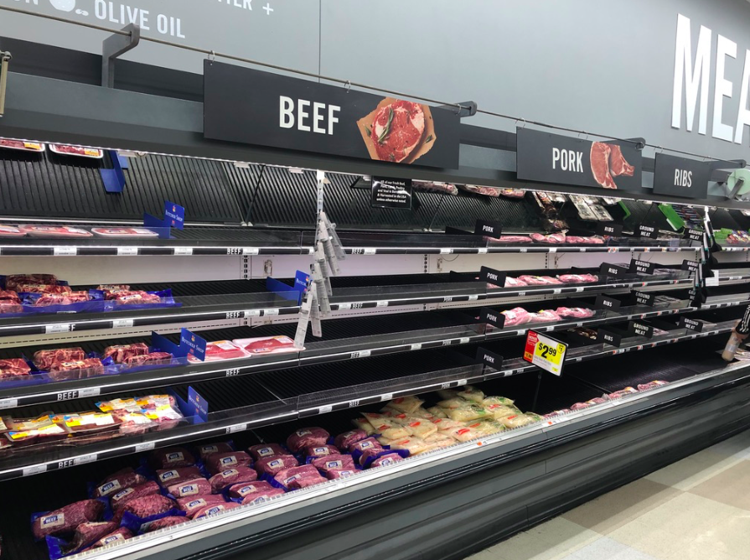 People who buy necessities in mass quantities make it tougher for those at a higher risk of the virus to purchase the same necessities.
"I wish we could all just be kind to one another," Pasilik said. "The sad part of it is, that's not what I'm seeing. To me, it just makes me feel very sad."
Pasilik said she was at Aldi that day to look for basic necessities for her father. They have plenty of food and other necessary items stored up in case winter weather or a natural event impedes travel.
Across the street, at Giant, Beverley Matthews was making a morning shopping trip. Most of the aisles in the grocery store were bare or displayed only a few items. Matthews said that the people buying up necessities should give other people a chance to shop for what they need.
"I know everybody's in a panic," Matthews said. "There's no sense in going out and buying a whole bunch of stuff. Everybody has to wash their hands and wash their clothes, and do everything else. We ought to stick together and just get what you normally get."
Matthews said she hasn't been able to buy toilet paper. She was at Giant that morning looking for disinfectant spray, which she said she couldn't find. She keeps extra toilet paper rolls in her home so she wasn't panicking, she said.
The behavior displayed by people who buy necessary products in large amounts is called "panic buying." This is something that occurs when mass amounts of products in fear of a disastrous event, or a price increase or a price shortage.
Students are out of school until March 30. People are being told to stay home from work or work from home. Senior centers, recreation centers, libraries, gyms, and movie theaters are all closed, and dining inside restaurants is prohibited. People will likely spend more time than normal in their homes over the duration of the COVID-19 public health emergency.
During a press conference on March 17, Gov. Larry Hogan urged Maryland citizens to stop panic buying. Panic-buying just increases person-to-person exposure, he said.
"Instead of hoarding cleaning and hygiene products, share with your neighbors."
Hogan, along with other state and Baltimore County officials, encourage everyone to practice social distancing during the state of emergency. Johns Hopkins Medicine has recommended that in order to avoid large public gatherings, people should work from home instead of at an office, schools switch from in-classroom to online teaching, people use electronic devices to communicate with loved ones and large meetings or conferences should be postponed.
Instacart, a same-day grocery delivery and pickup service in the United States and Canada, recently told Consumer Reports, an independent, nonprofit member organization that works side by side with consumers for truth, transparency, and fairness in the marketplace that its sales have swelled tenfold. People who are at higher risk to the coronavirus, such the elderly and people with compromised immune systems, should use a grocery delivery service or have another person do their grocery shopping for them, Consumer Reports said.
Hogan said on March 17 that grocery stores will remain open during the state of emergency. All nonessential businesses are closed until the state of emergency is lifted.