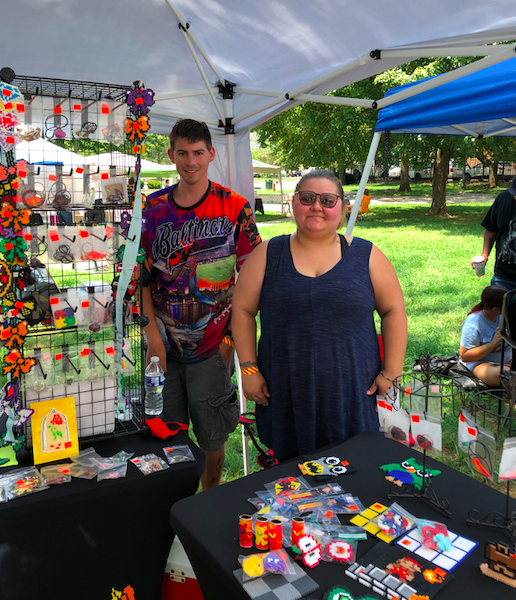 Two longtime friends came together to put on the first of five monthly events in 2020, called Merchants in the Park.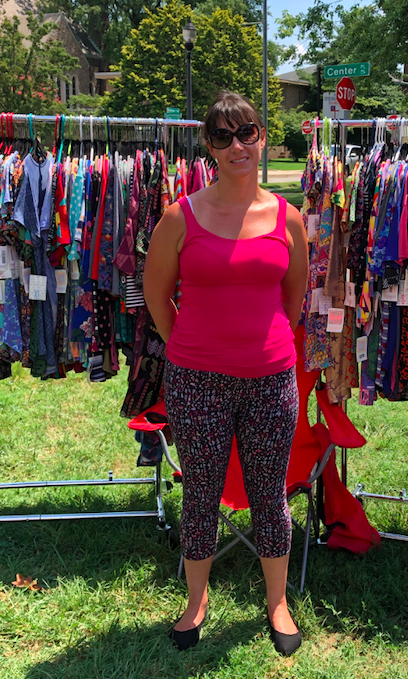 Anthony Makres, owner of Dude's Snack Attack in Dundalk's historic downtown square, and Stacey Nagel, who oversees operations at Soup for the Soul, are the two longtime friends. Nagel said that Makres has been supporting Soup for the Soul for the past few years.
Soup for the Soul once prepared meals for people as the "Supper Table" before moving to the old Dundalk United Methodist Church location in the 6900 block of Mornington Road in 2018.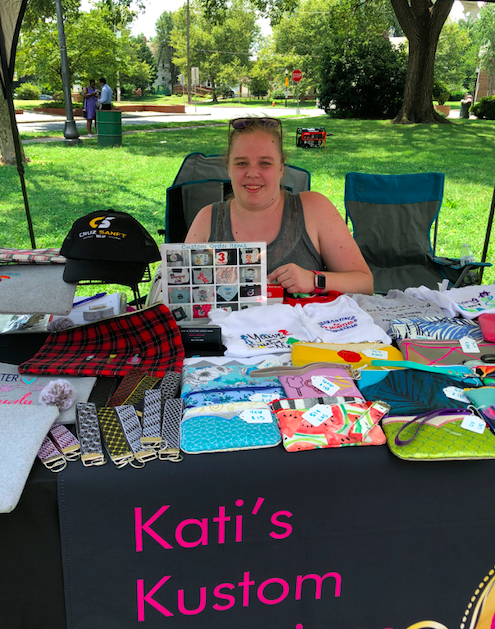 "Our table was gifted one item from each vendor that Anthony pulled in," Nagel said. "We were able to raffle off the items for $1 per ticket, raising $200 to buy items needed for Soup for the Soul."
In addition to raising money through prize raffles, Makres advertised ahead of time that Soup for the Soul needed umbrellas and canned goods.
"It was a nice day with a great turnout, and we look forward to doing it again next month," Nagel said.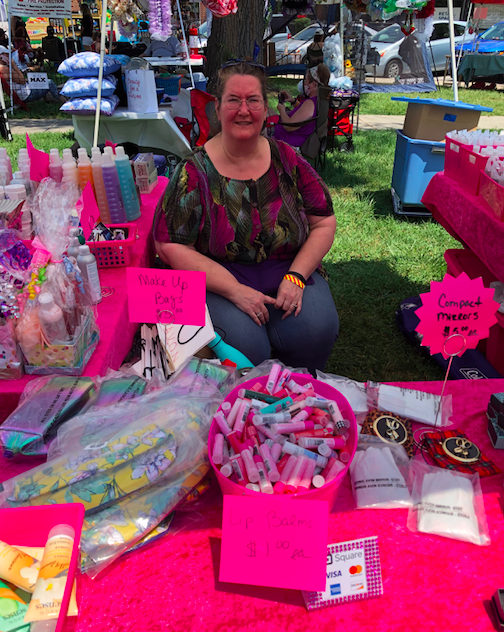 Makres said he used to run vendor events at different venues. Makres opened Dude's Snack Attack, located at 75 Shipping Pl., in 2018. He can no longer run vendor events now that he owns a candy store, he said. Instead, he came up with the idea to hold vendor events in Veterans Park.
"For the most part, they're either crafters, or direct sales, or real estate agents and things like that," Makres said. "I think most of them are from the area."
People turned out for the event despite the oppressive heat the day. The heat index was above 100 degrees, and water and tents to provide shade were both necessities that day. Several vendors withstood the harsh conditions for this inaugural event.
Makres said Merchants in the Park was supposed to start in April, but restrictions placed in response to the COVID-19 pandemic put Makres's idea on hold. Now that several restrictions have been eased, he, Nagel and local vendors can continue with Merchants in the Park as planned.
The next Merchants in the Park event will be held on Aug. 23 from 10 a.m.-3 p.m. Makres said the event will also run in September, October and November.