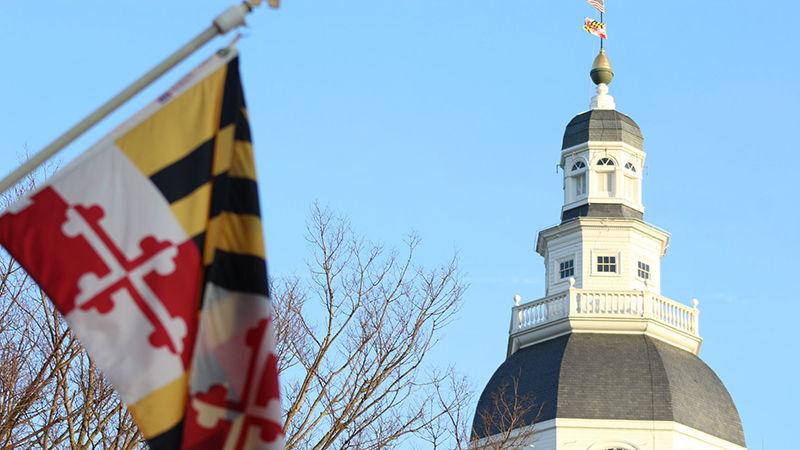 The Maryland State Senate completed Friday what the House of Delegates started the previous Monday when it voted to override Gov. Larry Hogan's veto of the Kirwan Education Bill.
By a vote of 31-16, the Blueprint for Maryland's Future Act, which will spend about $4 billion over the next 10 years on education, is now law.
The Senate also overrode Gov. Hogan's veto of a new tax intended to help pay for Kirwan: an unprecedented tax on digital advertising sales.
The tax has been opposed by the Maryland-Delaware-D.C. Press Association on the grounds it will harm revenue for already financially-stressed newspapers.
As a result, legislation introduced by Sen. Bill Ferguson seeks to exempt newspapers from the tax.
The bill also includes higher taxes on tobacco sales.
Sen. Johnny Ray Salling of the 6th District voted against overriding both vetoes.
Brit Kirwan, chairman in the Commission on Innovation and Excellence in Education (Kirwan Commission),that provided much of the recommendations in the bill, issued a statement on the veto override:
"All Marylanders should rejoice over the General Assembly's courageous action to override the veto of the Blueprint for Maryland's Future bill. As a result, desperately needed resources will now flow to the schools and children across the state, including an army of tutors, a significant expansion of community schools and preschools, greater support for teachers and much, much more.
"With this action, Maryland is now on track to develop a school system that will be the envy of the nation and as good as any in the world."
Gov. Hogan originally vetoed the bill because he felt it was too expensive at a time of limited state funds.
 "Six years ago, I was elected governor because the people of Maryland were sick and tired of dozens of consecutive tax hikes with nothing to show for it," Hogan said in a video released on YouTube Friday.
"Since then, we have proven that we can cut taxes, while making government work better for Maryland. We have invested record funding into education, and we've demanded accountability and results."
"The legislation forced through by the General Assembly today takes us back to the failures of the past – at the worst imaginable time. It will impose crippling tax hikes on Marylanders who are already struggling to recover from this unprecedented pandemic.
"It has no funding mechanism, no real accountability measures and can't guarantee real results for our kids. It's all taxes and no results."
Gov. Hogan said he will continue to oppose the bill.
"This is not the end of this fight. This is the beginning," he said during the video. "Everyone knows this law is short-sighted and unsustainable. It cannot and it will not stand. Contact your legislators. Tell them to ditch and fix the Kirwan Tax Hike."
Del. Robin Grammar, who voted to sustain both vetoes along with 6th District delegates Bob Long and Ric Metzger said this is a bad time to be raising any taxes.
"Since 2014, only once have state revenues met expenditures," Grammar said. "So the state is already not paying its bills, and then COVID-19 hits, and they still pass the Kirwan Bill anyway.
"Raising taxes on things that impact lower-income people, like on tobacco, is just wrong."
Also last week, the state legislature voted to override Hogan's veto of a bill requiring background checks on rifle and shotgun sales in the state.
The Senate voted 31-16 on Feb. 9 to override the veto, with Sen. Salling voting against the override. 
Under current state law, private sales of rifles and shotguns by unlicensed sellers to not require background checks.
Proponents of the bill said it closed a loophole enabling people legally prohibited from owning guns to obtain rifles and shotguns through sales arranged online or at gun shows.
Opponents said the bill just makes it more difficult for people to transfer guns to relatives, and does not address handguns (more widely used in the commission of crimes).
The House voted 88-46 to override the veto on Thursday.
Delegates Grammar, Long and Metzger voted to sustain the veto.
"Overwhelmingly, crime is committed with handguns, which have usually been stolen." Grammar said. "Rarely by long guns. And now we're applying a criminal penalty, a stiff one, for buying from an unlicensed dealer without a background check.
"A stiffer penalty than for stealing a handgun, where most guns used in crimes comes from."