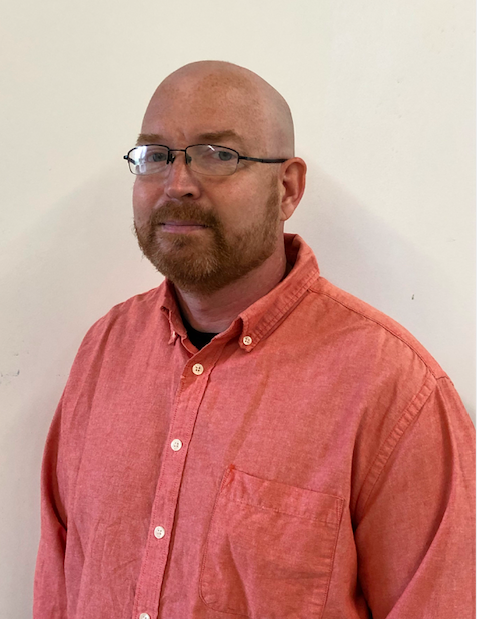 This month marks the return of the NFL. Until February, most Americans will be sitting in front of screens on Sundays to watch games while they tune out the outside world.
This month is also National Suicide Prevention Month. Take a moment and ask yourself if you either know someone, or someone you know, knows someone who lost their life to suicide. If that answer is "yes," this epidemic has impacted you personally in some way.
Why did I introduce the NFL in an editorial about National Suicide Prevention Month? The reason is because these two things unfortunately intertwined last week. It happened on Sept. 10, during a live broadcast of "Undisputed," a roundtable-style sports talk show starring form Baltimore Ravens Hall of Fame tight end Shannon Sharpe and sports personality Skip Bayless.
Dallas Cowboys starting quarterback Dak Prescott took a courageous step, one he didn't need to take, by sharing details of his struggle with depression earlier this year. Prescott's brother died this past April. The cause of death wasn't revealed until last week when Prescott said in an interview that his brother took his own life.
Prescott revealed something during that interview we often don't see from professional athletes – his human side. I have a brother. I cannot imagine the pain of losing him. What Prescott has gone through while accepting his brother's loss is unimaginable.
"Tears and tears and tears" was his initial reaction, he said to Graham Bensinger during a taping of In Depth. In addition, he said he felt a lot of emotions during quarantine that he hadn't felt before, with anxiety being the main emotion. You will rarely see a superstar athlete open like this to the public, and the events that ensued are, in my opinion, the reason why they don't.
The following day, Sept. 10, was like Christmas morning for football fans. One game was scheduled for that day, a Kansas City Chiefs win over the Houston Texans, and the entire day was filled with news, opinion, analysis, predictions, etc. Amidst this pandemic, civil unrest and the current state of our economy, football fans got to tune out all of that while enjoying their happy distractions once again.
Then, Undisputed aired, and one of the topics was about Prescott's In Depth interview. During the episode, Bayless criticized Prescott for opening up, saying that what Prescott did was a sign of weakness. Prescott is the leader of "America's Team," Bayless said, therefore he shouldn't reveal his weaknesses.
"I have deep compassion for clinical depression, but when it comes to the quarterback of an NFL team…it's the ultimate leadership position in sports," Bayless said during the show. "Because of all that, I don't have sympathy for him going public with 'I got depressed.'"
Excuse me? Does Prescott revealing his own personal struggles somehow make him less of a leader? Does admitting the obvious fact that he is a human being with feelings and emotions somehow diminish his relationship with his teammates? Bayless doubled down on his comments the following day, saying he only addressed Prescott's depression that stemmed from quarantine.
Mr. Bayless, the source of Prescott's depression means nothing to you. Furthermore, you do not speak for anyone but yourself. What Prescott did was a bold move, considering the kind of treatment athletes receive for almost anything these days. Every word and every action are held under a microscope.
I shouldn't dedicate a single page of this newspaper to someone so ignorant and negative, but he made these comments on World Suicide Prevention Day. Of all days to make an insensitive comment about another person's mental health, Bayless chose that day.
Let's go over some facts about suicide. It is a public health concern, according to the National Institute, responsible for 48,000 deaths in 2018. It was the 10th leading cause of death that year. It was the second leading cause of death of individuals between the ages 10-34, and the fourth leading cause of death for ages 35-54. Over a 20-year period, from 1999-2018, suicides increased 35 percent, from 10.5 per 100,000 to 14.2 per 100,000.
The National Alliance on Mental Health defines holding a negative view of someone just because they have a mental illness as a stigma. It also defines a stigma as a feeling of shame or judgement from someone else, or an internal feeling of confusing feeling bad with being bad. Stigma creates several challenges for those living with a mental health condition, creating in them a sense of isolation, blame and secrecy.
Skip Bayless is well known in the sports media industry. Undisputed brings in millions of viewers each week. When he says something, people will hear it. When it pertains to negative comments about the mental health of a superstar athlete for one of the world's most profitable franchises, everyone is going to hear it.
One person who did hear those words was Cleveland Cavaliers power forward Kevin Love, who has had his own mental health struggles. Love tweeted his reaction to Bayless that same day, Sept. 10, saying that what Prescott did "will lead to young men and women of every demographic to feel less alone and express themselves openly."
"Mental health issues rob us of achieving our full potential," Love said in his tweet. As someone who personally struggles with anxiety, that sentence really hits home.
Love wasn't the only person to stick up for Prescott. His teammates, other NFL players, athletes from other leagues, media personalities and football fans all came to his defense. It was a much welcomed sight after the country witnessed a television segment dominated by ignorance.
Depression and anxiety are both serious issues. The statistics are included in this editorial. This year is nothing like most years. People have lost their jobs, and in some cases have lost their livelihoods. This is a difficult time for a lot of people in our country right now.
If you are struggling with a mental illness, please know that you are not alone. Resources are available for everyone. With things the way they are now, we all should be checking in on our friends and loved ones. Facing this tough problem without support is a losing battle.