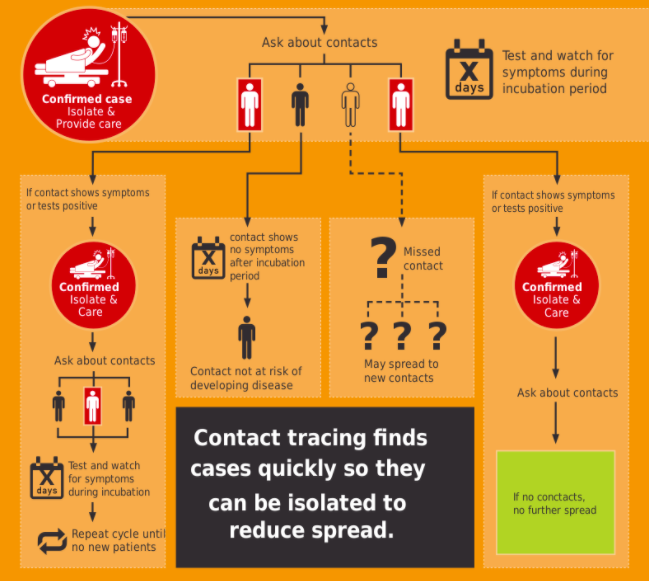 Last week, Baltimore County Executive Johnny Olszewski, Jr. said that Baltimore County must take more necessary steps to keep residents safe before the county can exploring a plan to reopen.
One of those necessary steps is contact tracing, a process where public health staff work with virus patients to help them recall everyone with whom they have had contact. According to the Centers for Disease Control (CDC), individuals who have come in contact with an infected patient are then warned of a potential exposure, but are not given any other information to protect patient privacy.
Baltimore County and CCBC have partnered to begin contact trace investigator training, which will begin in the near future. CCBC president Sandra Kurtinitis said that 60 positions are available, with as many as 1,500 applications already submitted. She said that Olszewski requested that CCBC partner with the county to help fill this need.
"What we are doing in relation to the contact trace investigator training is actually preparing people to apply for a job that is actually now becoming quite commonplace within all of the states," Kurtinitis said. "These are professionals who actually function as investigators."
"It's likely that the nation is going to need a whole lot of these contact trace investigators while we are in a coronavirus-enriched environment. Medical personnel feel that it will continue through the summer and into the fall."
Kurtinitis said that within 46 hours after Olszewski announced his plans to combat the coronavirus, CCBC had more than 1,300 applications. That says two different things, she said. The first thing is that there definitely is an interest in contact trace investigator training. The second thing, which Kurtinitis said delivers an even bigger message, is there will be a lot of people who won't have jobs to go back to once the stay-at-home order in Baltimore County is lifted.
"What I can appreciate is that the county executive understands very well the role the community college plays," Kurtinitis said. "I think people are very aware of the extraordinary role that the community college is now going to play as we move out of quarantine and back to the economic reality where many people have no jobs to turn to."
"Public health experts have highlighted the need for robust contact tracing to help limit the spread of COVID-19 and as a critical component in reopening," Olszewski said in a statement. "The Baltimore County Department of Health anticipates a need for dozens of new contact trace investigators in the coming weeks and months."
"This new partnership with CCBC will help ensure people can be proficient in the basic skills needed to do this important work and can hit the ground running in these jobs."
Natalie Johnson, the director of instructional design and online learning at CCBC, said that those who are accepted as contact trace investigators will go through a three-hour course that will consist of three modules. The first module is an introduction to and overview of COVID-19. The second module is an overview of contact tracing. The third module is becoming a Baltimore County contact tracer.
Johnson said that anyone can enroll in this free course. Those who do take the course will be required to complete assessments as they move through each of the three modules. Course takers will be required to score at least a 70 percent on a final assessment. From there, they are able to print out or save a contact tracing certificate.
"This course doesn't obviously give them a position with Baltimore County as a contact tracer," Johnson said. "They are encouraged to apply for a position, so that they are connected back to the county to actually look for a position if they want to apply."
"Some people have been taking it just because they are interested more about it."
Johnson said people can enroll whenever they want, and can do so during any hour of any day. Students have 60 days to complete the course, but so far people are enrolling and finishing it as soon as possible, Johnson said.
Johnson said that her instructional design team has spent more than 350 hours working with Baltimore County to launch the course. This is due to the constant changing of information regarding COVID-19. These changes in information include symptoms, precautionary measures and who is considered most vulnerable to the virus. Johnson said that the relationship CCBC has with Baltimore County led not only to the course being completed, but why these two entities joined forces to create the course.
"We have the expertise, and we were able to make it a priority," Johnson said. "I have a team of four people. We were able to dive in right away and get it done."
Kurtinitis used this partnership between CCBC and Baltimore County to make a connection to how the community college stepped in when Bethlehem Steel closed and workers lost their jobs. Steel workers were given opportunities to train for new jobs, and CCBC stepped forward and offered that training.
People who are interested in learning more about contact trace investigator training can go to CCBC's official website at www.ccbcmd.edu.