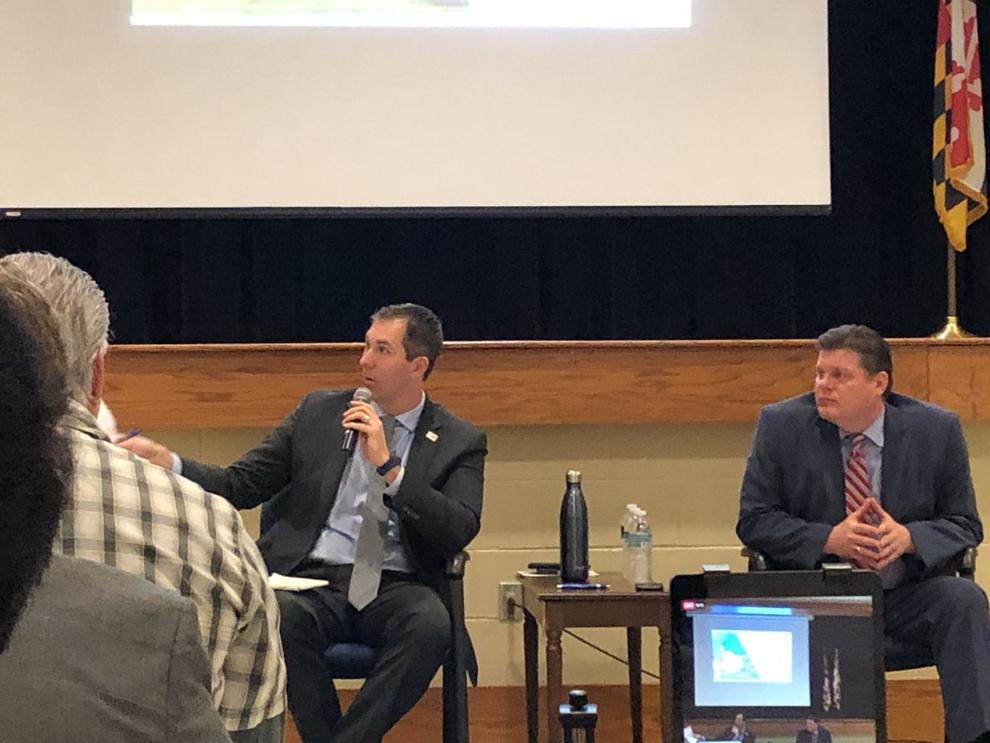 County Executive Johnny Olszewski today announced his third annual series of town hall meetings to hear from constituents about their ideas and priorities.
Seven virtual meetings, one for each Council district, will provide a forum for public discussion focused on future budget priorities and ensure that community members have the opportunity to provide input into the budget planning process.
"In order to best serve the people of Baltimore County, we need to hear from them directly," said Olszewski. "While this pandemic has upended our way our life, we remain committed to keeping Baltimore County's government, open accessible and transparent so that we can continue to work with stakeholders in every community to build a better Baltimore County together."
From 2016-2017, a total of two people testified on Baltimore County's budget. In 2018, during his first year in office, Olszewski held the inaugural series of budget town hall meetings where over 2,000 residents attended, with hundreds sharing priorities for the county.
Last year, Olszewski held a second round of town hall meetings, which included a virtual opportunity for residents to share their priorities when in-person town hall meetings were canceled as a result of the COVID-19 pandemic.
This year, amid the pandemic, the Olszewski administration will host virtual meetings for each Council district. Residents who are unsure which Council District they live in can use the online tool here.
All Budget Town Hall Meetings will be livestreamed on Baltimore County Government's YouTube page and Facebook page. Residents may also join by phone.
Olszewski will be joined by County Councilman Todd Crandell, R-7, for the 7th District's virtual town hall meeting on March 16 at 6 p.m. To call in for this town hall, dial 1-415-655-0001; access code: 180 815 9310.
For those living in the Sixth District, Olszewski will be joined by County Councilwoman Cathy Bevins, D-6, on March 2 at 6:30 p.m. To call in, dial 1-415-655-0001; access code: 180 025 4055.