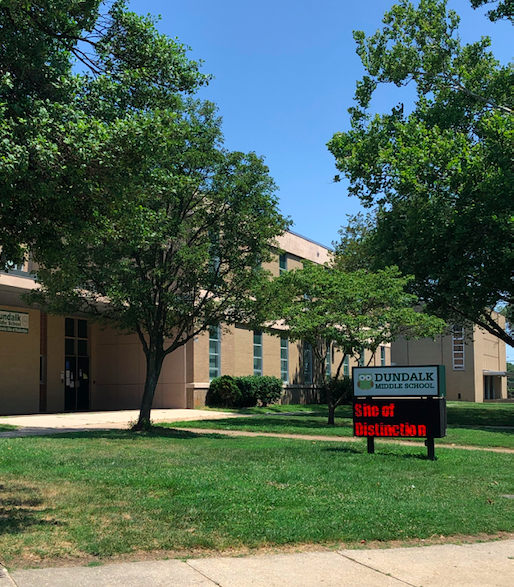 Baltimore County Public Schools recently updated the school board on the status of the school reopening plan.
That status being: it's still out of our hands.
"Our priority is the health and safety of our students and staff," School Superintendent Dr. Darryl Williams told the school board on Dec. 22. "We want to bring students back, but we need to continue to have the health and safety of our students and staff guide the decision-making process."
Meaning Baltimore County will proceed with its reopening plan when the pandemic lets it.
"We will continue to monitor specific data from Baltimore County, "Dr. Williams said. "When it is safe to do so, we will proceed to to bring back small groups of students
"We know we have families which are anxious to have students return, and we have families nervous about students returning."
With the second semester approaching in February, Dr. Williams said it was impossible to predict when the health metrics would allow the re-opening plan to proceed.
"We are unable to provide a specific date as to when we will make a decision as whether we can re-open schools," he said. "It depends on the health metrics."
The re-opening plan has already been delayed once, when the decision to open the four public separate day schools on Nov. 16 was postponed indefinitely.
The next step is to bring back all students in preschool through the second grade, followed by Outside general education students in grades 3-12 and select CTE students, and then all remaining students in grades 3-12 in the fourth phase.
The re-opening plan still will use a system of three cohorts.
Cohort C is for students whose parents prefer to stay with virtual learning. Cohorts A and B will bring students back to in-person instruction on a rotating basis.
Students will be cohorted by home addresses, so siblings will attend the schedule on the same day.
The cohorts will then be analyzed for any potential issues that would impact established mitigation strategies and balanced as needed.
Cohort A would have in-person instruction on Mondays and Tuesdays, and virtual learning on Thursdays and Fridays.
Cohort B would have virtual learning on Mondays and Tuesdays, and in-person instruction on Thursdays and Fridays.
All students will work from home on Wednesday.
"We know some students need to have face-to-face learning," Dr. Williams said. "Students with unique program needs require alternatives to virtual learning. Students are missing interaction with classmates and teachers."
Dr. Williams also told the Board he has requested priority be given to teachers and educators for the COVID-19 vaccine.
"The first round of vaccines will go to hospitals, of course, nursing homes, assisted living facilities, health care workers, emergency personnel," he said. "It's my hope, and I have advocated, for educators to be high on that list.
"The request has been made. We're waiting for an answer."