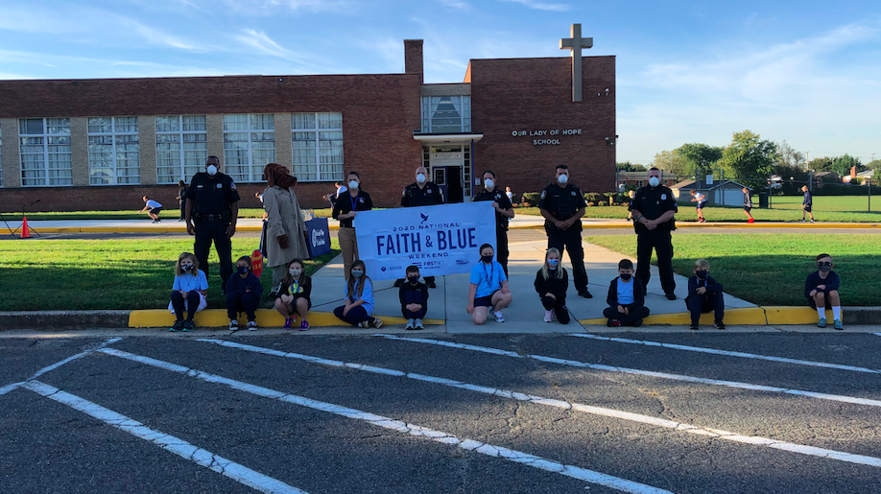 Faith and Blue Weekend, a community initiative intended to bring police officers and communities together, had a local feel on Oct. 9 when BCPD officers visited Our Lady of Hope/St. Luke School.
Faith and Blue Weekend took place Oct. 9-12, with events happening across the United States. Precinct 12 participated by sending some of its officers to the school, once in the morning before school and once during the afternoon at recess.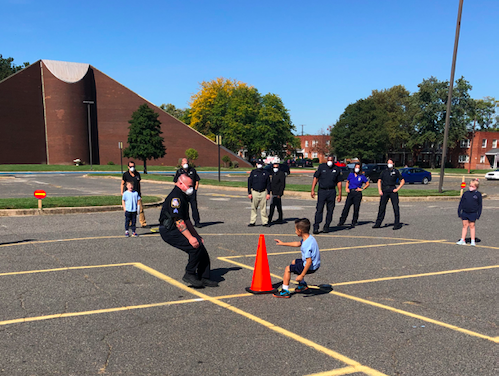 "We were honored to participate in the first ever National Faith and Blue Event, said Sister Irene Pryle, principal at Our Lady of Hope/St.Luke School. "As a school community, we have always supported and participated in Baltimore County Police department events."
"The presence of Chief [Melissa] Hyatt and the Officers from Precinct 12 was exciting and inspiring for the students, teachers, and school family members. We are grateful to have the opportunity to continue building and nurturing these relationships in the community."
The day began at 7:45 a.m. when students and officers both began arriving to the school. Police officers greeted students as they entered the building. When school began, students were allowed to talk with police officers and ask them questions.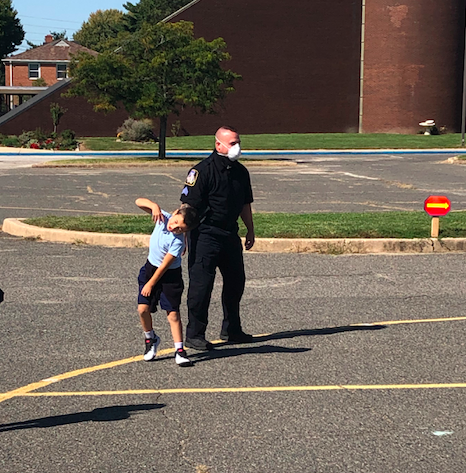 One student asked the officers in attendance if they have to go through training. One officer replied that they do training regularly, as well as annual training requirements that police officers are expected to satisfy.
Another student asked the officers a question – what is their favorite thing about being a police officer. The response was days like Oct. 9, when police officers can spend their days with members of their community.
"When I can come out, hang out with kids and have fun like today," one Precinct 12 officer said. "Days like today made me want to be a police officer."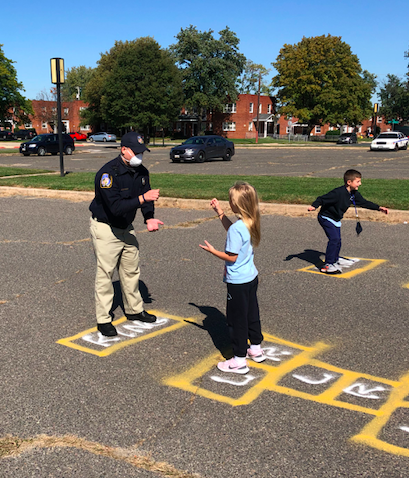 Sgt. Mays, an explosives detection specialist, was one of the officers at Our Lady of Hope/St. Luke School. Sgt. Mays, joined by his explosives detection K-9 Rutger, a yellow labrador retriever, were probably the biggest hit of the morning. Sgt. Mays explained to the students about the kind of training Rutger requires to stay proficient, how long he has been a K-9, and the things Rutger had to do to become an explosives detection K-9.
"To keep up on his skills, we train probably on a weekly basis, in different places and different environments," Sgt. Mays said. "He's very comfortable working anywhere that you take him."
"Everything is a big game to Rutger."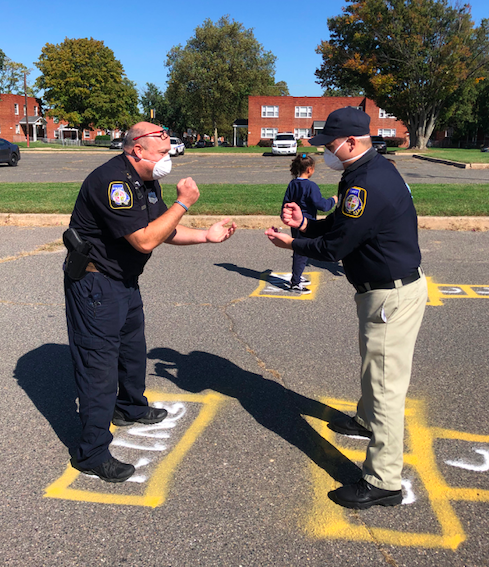 Sgt. Mays demonstrated just that by showing the students how Rutger is able to detect ordinance. Using a toy that consisted of a black ball tied to a string, Sgt. Mays and Rutger demonstrated how Rutger detects explosives. He threw it on the ground, and Rutger found it.
The children applauded after watching what they had just seen. Sgt. Mays stood with a proud look on his face. Rutger frolicked and jumped in appreciation.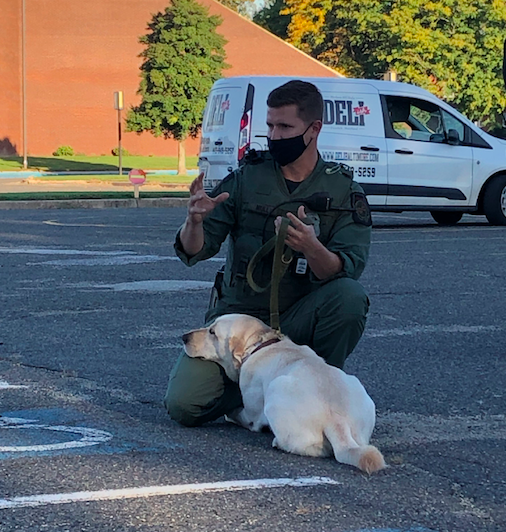 That afternoon, officers from Precinct 12 returned to Our Lady of Hope/St. Luke School for recess with the students. Officers and students played hopscotch and held races on the school's playground.