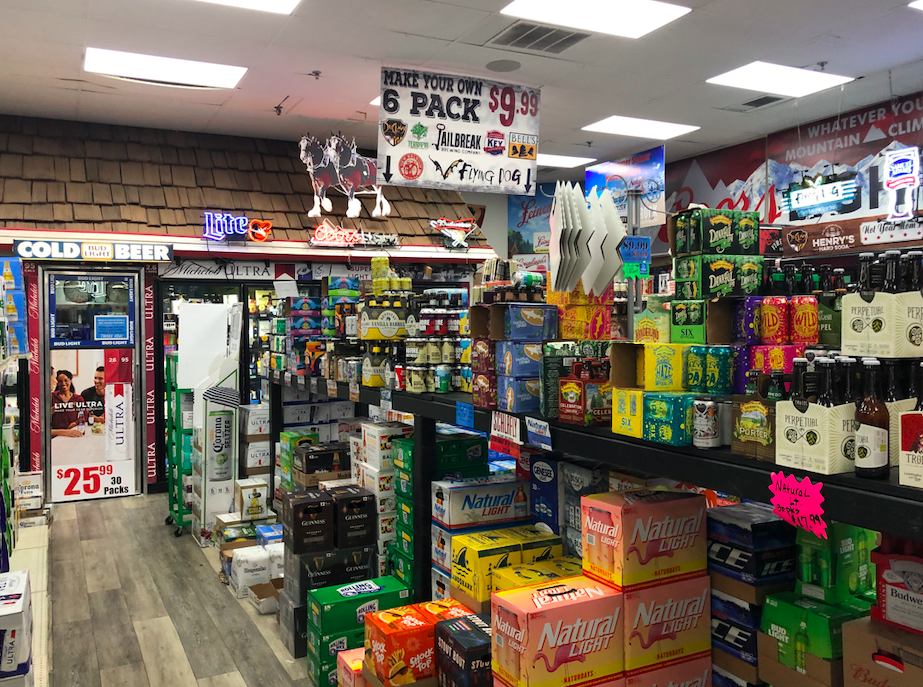 A proposed tax increase on alcohol was introduced earlier this month in Annapolis, to the worry and dismay of local merchants.
Senate Bill 172, introduced to the Maryland legislature on Jan. 13, would raise the excise tax on alcohol from its current 9-percent rate to 10 percent. Expected to rein in $14 million in its first two years and $22 million every year after, it is expected to take effect on Oct. 1 if it passes.
An excise tax is a tax levied on a specific good, such as alcohol, firearms, tanning salons or fuel. Excise taxes placed on products considered to be undesirable are commonly referred to as "sin taxes."
"When the government is asking to raise the tax on what they call a sin item, or a sin tax, what they're really doing is covering for their own sins by increasing the amount of money for certain products," said Tim Fazenbaker, co-owner of the recently-opened Faze 4 Liquors. "They're picking winners and losers."
"You're paying more for alcohol than say for a different drug like caffeine in soda. What's the difference, is that they know some people are dependent on these things and it will just drive revenue."
Fazenbaker, who ran for Maryland's Second US Congressional District Seat last year as a Republican, said that excise taxes on products deemed "sin items" don't discourage people from buying them. It also does not affect the business owner, he said, as they pass the cost from those taxes on to the consumer.
"What it ends up hurting is the community and the end user," Fazenbaker said.
George Fotis, who owns Drug City on North Point Road, said that it's easier to increase a tax on something like alcohol because it's considered a luxury and not a necessity. Fotis acknowledged that the General Assembly is facing a challenge of keeping the state operable as the pandemic is nearing a full year, but added that he doesn't think the answer is to raise the tax on alcohol every time a new initiative needs funding.
"I don't know what the answer is, but I don't think it's increasing something that's already taxed nine percent," Fotis said. "It's a little bit excessive already."
Like Fazenbaker, Fotis said raising the excise tax on alcohol will directly affect his customers. He said, however, that people are not willing to spend as much when the tax on an item is increased. Higher-priced products would suffer, he said, and that would include local brands.
"Instead of going for [Key Brewing] that's $9.99 a 6-pack, people would rather go for Natural Light that's $5.99 a 6-pack," Fotis said. "So I do think local brands would suffer."
"I do think people would be more apt to spend less and go toward more budget-friendly options, and essentially limit their choices."
Local lawmakers have weighed in on the issue. Del. Bob Long, R-6, told the Eagle that he has always been against raising taxes, but especially now is not the time to do so.
"We are in the middle of a pandemic and this is not the time to put a burden on our small business and our citizens," Long said. "We have constituents that call my office everyday that need help with unemployment and social services. It is ridiculous that we are going to ask our citizens to pay more."
"I am completely against this tax increase and will vote against any tax increases."
Del. Ric Metzgar, R-6, said he signed the "No Tax Pledge" when he first took office and has opposed all tax increases since. He is against any tax increase on alcohol because it hurts customers and businesses, he said.
Sen. Johnny Ray Salling, R-6, echoed Metzgar by saying that raising taxes would be good for customers or businesses. The tax increase would come at a time when several businesses are facing the prospect of shutting down, he added.
"If the legislature decides to raise taxes, not only could this cause even more businesses to shut down, but I believe it will also further delay our economic recovery, severely harm our mom and pop stores, and drive business to our surrounding states instead of keeping it here in Maryland where we need it most," Salling said.
The last tax increase placed on alcohol came in 2011, which was used to fund the Health Enterprise Zones (HEZs) program. That program ended in 2016. SB 172 is based on that initiative.
"For decades, the government told us increasing taxes on cigarettes would fund medical care, but what we noticed was the government became dependent on those sin taxes," Fazenbaker said. "The government was trading one dependency for another."
The chief sponsor of the bill is Sen. Antonio Hayes of Baltimore City. The House version of the bill will be led by Dels. Erik L. Barron and Jazz Lewis, both from Prince George's County.