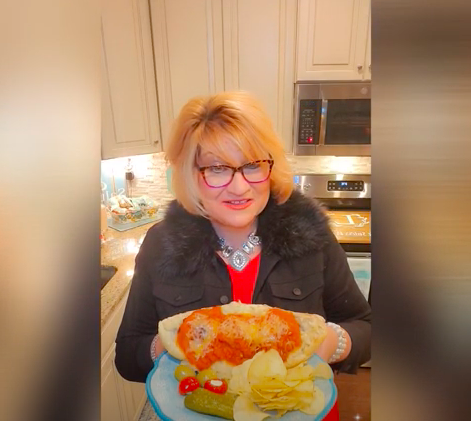 The internet presents endless possibilities, and one Dundalkian is using it to share the beauty of the community.
Lisa Lipsey, a water-loving Dundalk resident who has a professional background in community service, launched a new YouTube™ channel last month to spread the joy she feels living in her community. The channel is called "Delightfully Dundalk," and features videos of Lipsey and her husband's adventures on the water, life in quarantine, and even some of Lipsey's favorite Italian recipes.
"Delightfully Dundalk" launched last month, and already has more than 60 subscribers. She currently does it as a hobby, she said, but hopes it can become a full-time thing as the channel moves further into the future.
"I had been thinking of doing it. I had a lot of ideas," Lipsey told the Eagle last week. "I'm really big into community service, and I had founded a charity that was feeding some families when [the COVID-19 pandemic] first happened called David's Table. That was in memory of my ex-husband."
"I was trying to think of other ways to just do something to enhance what's happening in the community. When we moved here, we had this house built. I spent my early childhood here. My grandparents lived here, and all my grandfathers worked at 'The Point.'"
Lipsey said that when her current home was being built, she was told by the builder about an effort to revitalize Dundalk. Builders and developers were involved, she said she was told. When she and her current husband moved to the area, all of that stopped.
"I want to do something kind of grassroots, to kind of put Dundalk in a more positive light," Lipsey said. "There is so much beauty here, so much basic beauty. Well, I cook and I decorate, and so my friends said to me 'you really need your own channel.' Maybe I can incorporate that with my vision to kind of do something for the community."
Lipsey shared details of growing up in Dundalk in one of her videos, titled "The Italian Edition — Mom Mom's Meatballs." In the video, she described growing up with her Italian grandmother and watching her cook. Her family also once owned an Italian restaurant in Ocean City, she said. All of these things shaped her into the "fabulous" Italian cook she is today, she said in the video.

For now, the channel is only a hobby, she said. She wants, however, to grow it into something much bigger. If her channel were to become monetized and she were to receive advertising revenue from Google™, Lipsey said she wants to put large portions of the proceeds back into the community, whether that be through providing meals for the food insecure, or some kind of revitalization, she said.
"I haven't necessarily pinpointed it just yet," Lipsey said. "My channel is about cooking now. I want to interview local business owners and promote businesses; [I'd like to] tell some historic kind of stories and stuff."
"I want to have guests and involve other people. When I'm on there, I ask for people to reach out to me. Since it's so new, no one really has."
When Lipsey was raising money through David's Table, she said, she used the money raised to assist families in need during the pandemic. One thing she did was provide food-insecure families with $200 gift cards. Another, providing families with baskets filled with necessities, anywhere from aluminum foil to laundry detergent.
Growing up, and deciding to settle down
Lipsey said she grew up in Baltimore City with her mother, but spent much of her childhood with three sets of grandparents in Dundalk. Her father, who married her mother at St. Rita's Church, came from Dundalk.
"There's so much of my upbringing that happened here," she said. "When my husband and I were looking to build a house, we actually were looking at the same builder over in Pasadena, and then we came to the [Hard Yacht Cafe] to have lunch because we love the water."
"We saw they were building houses here on the water, and we were like 'wow, maybe we can swing this.' I spent so much of my growing up here that it would be a cool thing to do."
A professional background in community service
Lipsey is a provider relations representative for CareFirst Blue Cross and Blue Shield, a health insurance provider for State of Maryland employees. Her primary area is Baltimore City and Baltimore County, she said. Her specialties are mental health, substance abuse and dialysis, she said.
"I represent CareFirst as a philanthropic organization, committed to giving money back to the community," she said. "We support many, many initiatives and as a relations person, I was the person that attempted on their behalf, whether it be a gala, or a dinner. We were the public face of this organization."
"I'm really steeped into a lot of different things, whether it be hospitals or fundraisers. I represent them, but because of Covid, not anymore."
Lipsey said she has been with CareFirst for 30 years, and has been in this particular role as a provider relations representative for seven years. Before the pandemic, she was out in the community four days a week, meeting with people. Now, everything is handled virtually or over the phone. From the outlook she has been given, she said, teleworking could become permanent.
"It's a little scary, because when you're the public face of some organization and they're not going to be interfacing, what is your role then," she said. "I have been flowing with this transition however they want me to. I've been there 30 years and I started young, so I have years to work."
"My husband and I always referred to Dundalk as 'Fundalk,'" Lipsey said. "We have so much fun here. We live on the water. We're empty-nesters."
"It's just about us having a good time, so we call it Fundalk. I kind of toyed around with that and I thought it needed to have more of a longer name. 'Delightfully' went well [Dundalk] and I think it's cute."
Lipsey said a graphic designer is creating a logo for her. The inspiration for the logo is Dundalk, and it will reflect Dundalk. The "y" in "Delightfully" will be the Key Bridge, Lipsey said, and "u" in Dundalk will be an upside down crab.
In addition to her own Italian food recipe videos, she wants to invite chefs of different ethnicities onto her channel to share their recipes. The idea comes from Dundalk being home to several traditional ethnic groups, such as Polish, Italian and Greek.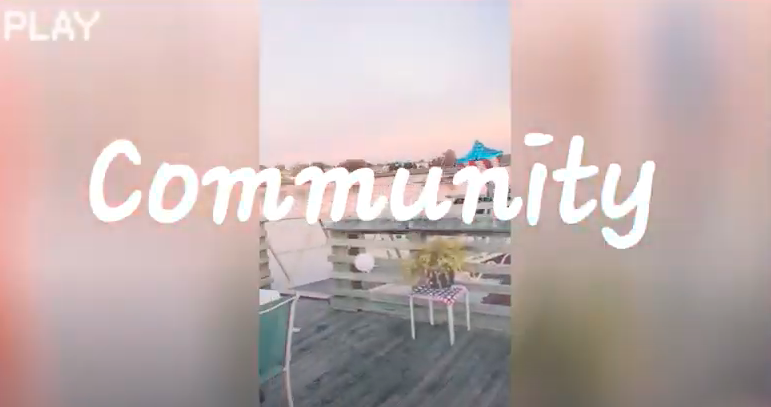 Her husband is a waterman, she said, and people should expect to see videos this summer of the Lipseys crabbing and fishing, as well as preparing the things they catch.
You can see all of her content at her channel, Delightfully Dundalk.