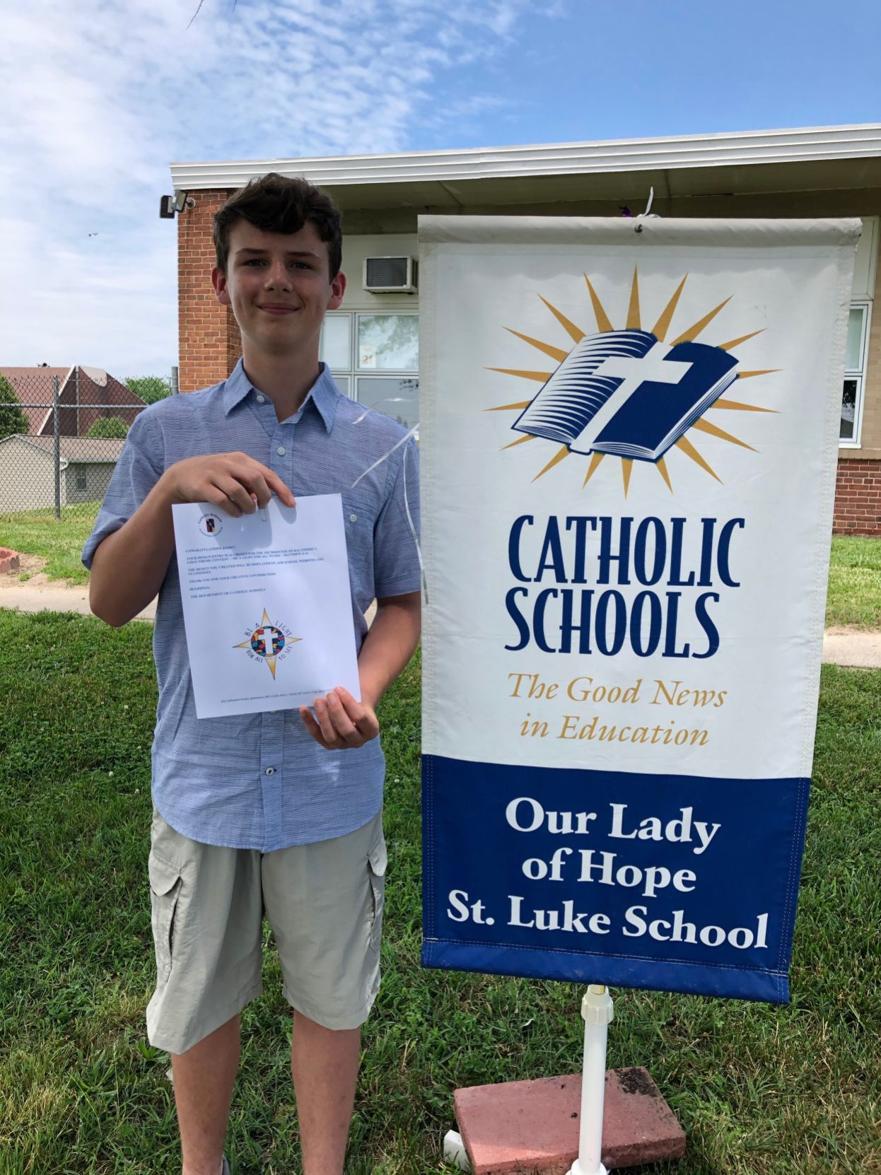 DUNDALK — Mary Holmes wasn't surprised that Avery Carter, a rising 8th grader at St. Luke's Catholic School, won the Archdiocese of Baltimore's art contest. She knew at a young age that Carter had a special artistic gift.
"Since the 3rd grade I knew Avery was talented. We had a St. Patrick's day assignment and Avery, without looking at a leprechaun, drew the most fantastic leprechaun and I was just blown away and thought, what a rich, visual imagination this young man has," Holmes said.
"So, when i saw his entry come up on my screen, I thought to myself, 'wow I think we have a winner here.'"
Carter did win. Out of over 100 entries from students at schools within the Archdiocese of Baltimore, Carter's drawing of a cross in front of stain glass windows with the words, "Be a Light for All to See" written around it was chosen as the winner.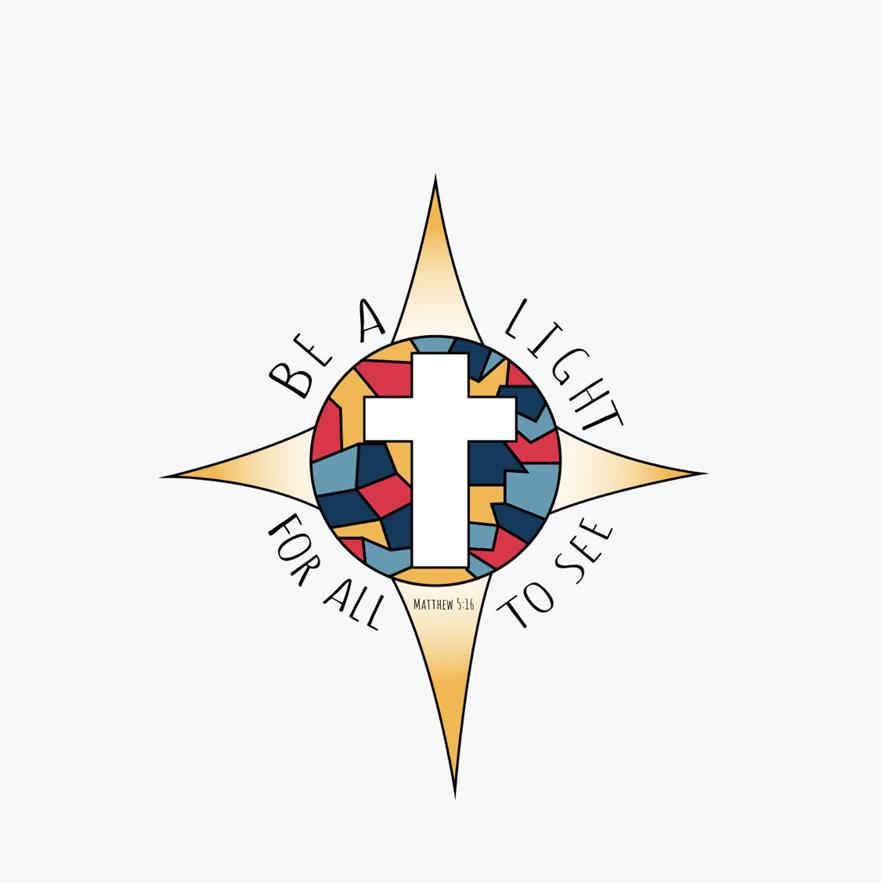 As the winner, Carter's drawing will be used for the next year as a logo for the Archdiocese to place on their website, pamphlets, email signatures and much more.
"Expect to see it everywhere. You're famous!" Superintendent Dr. Donna Hargens said to Carter before handing him a certificate for his award outside of the school Tuesday.
"[Your artwork] says a lot about you, its says a lot about your teachers and it says a lot about St. Luke's. One of the things this school is known for is Catholic identity and we will certainly attribute [your drawing] to you and St. Luke's," Hargens said.
Carter was very humble about receiving his award and said when he learned the theme for the contest was, "be a light for all to see" he immediately thought about the Star of Bethlehem.
"I thought about the Star of Bethlehem and the Nativity and there is stain glass in almost every church. So, I put the star in the back and the stain glass in the front," Carter said.
Father Greg Rapisarda congratulated Carter at the school as well and said he was impressed by his artistic abilities.
"I can't even draw a stick man," Fr. Rapisarda laughed. "I think it's a gift of the holy spirit that you have and that you were able to envision the Bethlehem light and the stain glass windows."
Carter said once he finishes his time at St. Luke's, he wants to attend Calvert Hall College High School in Towson and then join the Army.
"They would be lucky to have you, award winning that you are now," Hargens said.