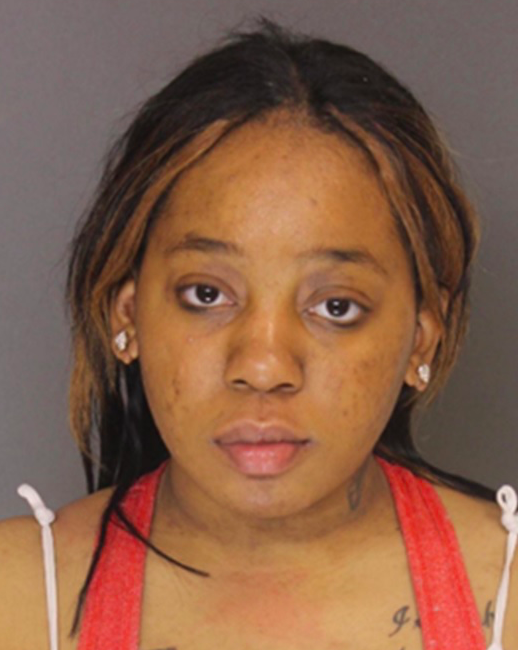 The countywide search for the suspect in last week's police involved shooting in Baltimore City. Tiara Kianna Baker, 22, came to an end when she turned herself in to Baltimore County Police on Sept. 17.
is facing multiple charges from Anne Arundel County, Baltimore City and Baltimore County all related to theft, robbery and assaults. Charges are pending in Baltimore City based on yesterday's events.
On September 15, Baltimore County detectives were investigating a series of thefts and robberies that involved Baltimore County and surrounding jurisdictions. As they were conducting surveillance in Baltimore City, the suspect was seen walking out of a hotel and getting into a Honda Accord. The detectives attempted to prevent the car from leaving and arrest suspect Baker. At that point suspect Baker rammed the Honda into the back of a police vehicle then drove towards a detective. The detective fired his weapon striking the front windshield. The suspect vehicle struck another vehicle as it fled the scene. The suspect vehicle was recovered in the Northwest District of Baltimore City. A male suspect was arrested on scene and is pending separate charges by Baltimore City police. This suspect is being investigated for his involvement in the series of crimes.
Evidence recovered inside the vehicle leads detectives to believe suspect Baker may be in need of medical attention.
The detective involved has been identified as Baltimore County Detective Z. Brocato #5439, a 12-year veteran assigned to the Criminal Investigation Bureau. He has been placed on routine administrative leave per policy.
Detectives are asking anyone with information on Tiara Baker to contact police at 410-307-2020.