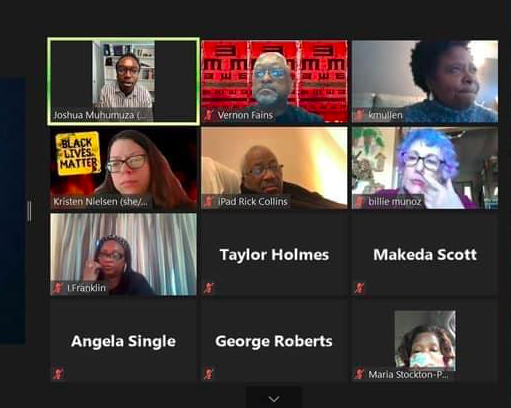 Baltimore County public schools are set to reopen on March 1, but teachers are still voicing concerns, with less than two weeks before the reopening date.
Availability of vaccines, the health and safety of their students and themselves, the health of HVAC and compliance to mitigating factors are some of the concerns teachers have but are not being addressed by Baltimore County Public Schools (BCPS), according to Cindy Sexton, president of the Teachers Association of Baltimore County (TABCO).
Sexton told the Eagle that all of these concerns were presented before BCPS made the announcement that schools will reopen on March 1. "This is nothing new," she said.
Teachers began returning to school buildings this week, on Feb. 16, to begin preparing for students to enter those same buildings for the first time in nearly a year. All schools in the state were ordered closed after the first cases of COVID-19 were discovered in Maryland. They have remained closed since, with students and teachers adapting to distance learning. Schools were ordered closed on March 13 last year.
"We have healthy and safe checklists that we've negotiated with BCPS that we believe should be in the building," Sexton said. "It's something we've negotiated with BCPS to make sure that each school is safe on Day 1, as well as Day 2, Day 10 and continuing to be followed."
That health and safety checklist, which can be found at www.tabco.org, includes items such as inspecting all HVAC systems to ensure they are working properly, all students, teachers and faculty ensuring at least six feet apart from others for social distancing, face coverings that cover the nose and mouth for students and staff (students and staff who can't wear face coverings due to a medical condition will be asked to wear a face shield), hand sanitizer stations set up at entrances to cafeterias, all bathrooms stocked with soap and paper towels, etc.
"[PPE] is dependent on what the [individual] school has also ordered," Sexton said. "PPE is being provided to staff as appropriate based on the workplace hazard assessment, including nurses, educators and others."
"There will be masks, gowns, facemasks, shields, eye protection and disposable gloves, but they certainly will not be appropriate for all of the educators and staff in the building."
As for vaccines, educators and school faculty were not included in the list of essential workers included in Phase 1 of Maryland's vaccination plan. That has since changed, and educators now have access to the vaccine. But the availability of vaccines has been volatile since its rollout. Last week, Gov. Larry Hogan shared his own frustrations while addressing the state about the vaccine's availability, as well as steps the state has taken to make allocated doses more available, when they become available.
Sexton said that teachers who don't receive a vaccine before in-person classes begin will have four options – go to work without the vaccine, take a leave of absence, retire or resign. Sexton said TABCO is working with BCPS to attempt to make accommodations for teachers who can't receive a vaccine before returning to classrooms, but nothing has yet been announced.
Sexton said one thing happening this week is gathering more information for all questions educators have about reopening. Next week, TABCO will host a car caravan to bring attention to the BCPS budget, as well as making sure everything is in place for a safe return. The time and place for the caravan was not announced before this newspaper went to press.
"Educators are working extremely hard during this remote learning, and we just want to make sure everyone is as safe as possible when they go back, and that those educators who shouldn't be going back at this time for whatever health reason (are accommodated)," Sexton said. "We see what's happening in other counties and they are getting some options and accommodations that BCPS is not offering yet."
Sexton said she also sent a letter to the Baltimore County Board of Education requesting a special school board meeting ahead of the reopening.