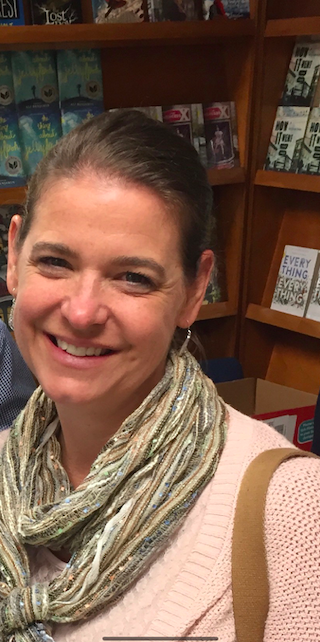 Meghan O'Brien-Woolston said she was holding one of her virtual classes with her students when Sparrows Point High School principal Emily Caster "dropped in" and told her she had just been recognized for an award.
O'Brien-Woolston has been named an Outstanding Teacher of the Year by the Greater Dundalk Chamber of Commerce. She is one of five recipients for the 2019-2020 academic year.
"I was totally surprised," O'Brien-Woolston said. "We've been locked down, and everything has just been turned upside down. I thought it was going to just pass."
"[Emily] Caster called, and she dropped into my class and told me. It was just such a surprise. All my kids were so excited. It was really neat."
O'Brien-Woolston said virtual classes were still new when she received the news. Virtual classes had been introduced just a couple of weeks before then, she said.
"It was all very new, communicating with kids in that way," O'Brien-Woolston said about virtual classes. "
A social studies and U.S. history teacher, O'Brien Woolston said she has been teaching at Sparrows Point High School for 10 years. She began teaching in the Baltimore County Public Schools system in 1995, she said. She started at Kenwood High School, took time off from teaching to raise a family, and then arrived at Sparrows Point High when she resumed her career.
O'Brien-Woolston said she already loved so many things about teaching, but the conditions wrought by the pandemic have only emphasized those things. She loves working with teenagers, she said.
"I love working with the teenagers at Sparrows Point," she said. "They're just really interesting kids, and there are so many different kids at Sparrows Point who have goals of doing all different kinds of things."
"I love just trying to help them figure out what their path is and hopefully help them a little on that path."
In addition to teaching history and social studies, O'Brien-Woolston teaches advanced-placement economics and Baltimore County's personal finance economics class.