ESSEX — Essex resident Kimi Cook jumps onto the literary scene with her debut novel, The Ghosts in the Garage published on Jan. 31.
The Ghosts in the Garage, a vivid and imaginative story that is sure to intrigue the minds of readers both young and old, will be enjoyed by audiences of all ages for years to come.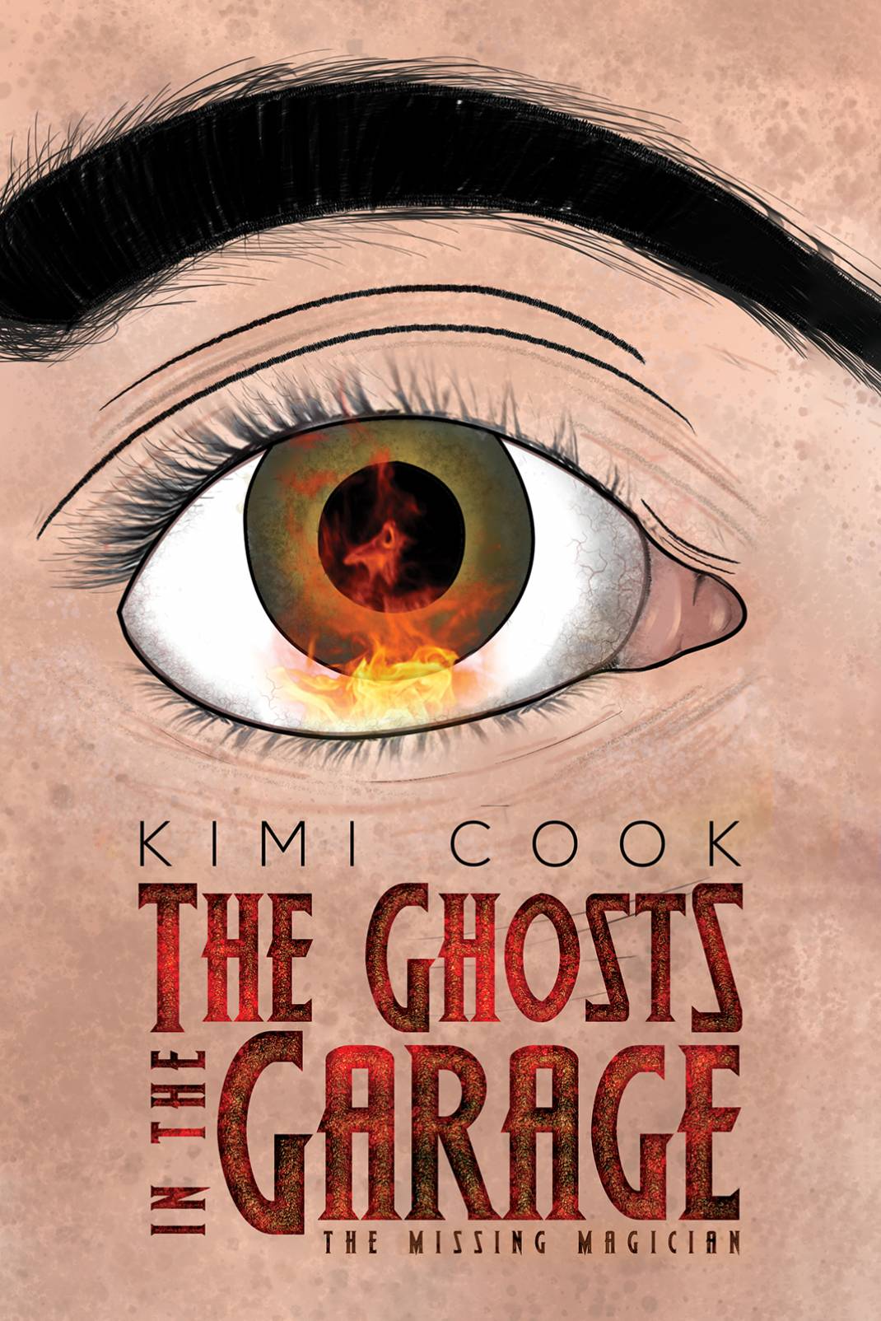 In the book, main character Skyler Russel thought she was a normal kid. However, when the leader of the Cloaked Magicians kidnaps her from school, Russel quickly learns that she's a magician — an individual with superhuman powers the normal mind can't comprehend.
As the book goes on, Russell learns that she is imprisoned for things she never knew, as the protective lies of her parents crumble all around her. The more she learns, the more Russell realizes she needs to break out of her prison and escape to the Ghost Council. But to do that, she leaves the past behind and embraces her new reality — a task easier said than done.
Cook began writing The Ghosts in the Garage when she was about 12 or 13 years old.
"It has changed drastically since then," Cook said.
According to Cook, what inspired her to write The Ghosts in the Garage started as a joke.
"Me and my neighbor were playing pool in my garage," Cook said. "Something fell over and he said 'looks like there's a ghost in your garage.' This seemed to make something click in my head and I started writing a story about a young girl whose house is haunted by a ghost that threatens to harm her family if she doesn't find treasures scattered all over the world."
"After about two years of that story, I started to change and add things to it and it became a story of two feuding magic cities and a girl who has no idea they exist, getting caught in their drama."
The book was finished when cook was 17 years old, while attending Kenwood High School.
Now, Cook attends Community College of Baltimore County, working towards a degree in business management and is currently working on the rest of the book series. Cook is hopeful that she and her mother will open an animal shelter in Baltimore County.
Prior to receiving a book contract from Austin Macauley Publishers, Cook had been sending out the manuscript to publishers for about a month and said she was with her parents when she received the contract from the New York publishing house.
"The three of us read through it together. We were all so happy," Cook said. "My mom was tearing up and my dad was reading it out loud with a big smile on his face."
According to Cook, she did research on Austin Macauley before signing with them and was very pleased with their work.
"I was very excited receiving the final copy. Seeing it in its cover made the wait worthwhile, made everything so real. I could hardly believe it was happening," Cook said.
The young author is hopeful that people enjoy reading her first book, but is open to constructive criticism and thoughts.
"I hope to attend a few book signings or events and talk to people. I want to write a new adventure. I hope to get people that ask when the second one will come out. Any profits I make will likely be going towards the animal shelter that we are opening, so I hope that the book makes a difference in lives; human and animal," Cook said.
Although Cook put in a lot of work writing The Ghosts in the Garage, she said she did not write the book alone.
According to Cook, her father, mother, grandfather and boyfriend all helped. Whether it was financially or creatively, they all played a part.
"To say I did any of this alone would make me an awful, unappreciative person. So, I'll mention my family, my friends, and my supporters to anyone who would listen," Cook said.
The Ghosts in the Garage is available on Amazon, Barnes & Noble, and in other bookstores throughout the country.