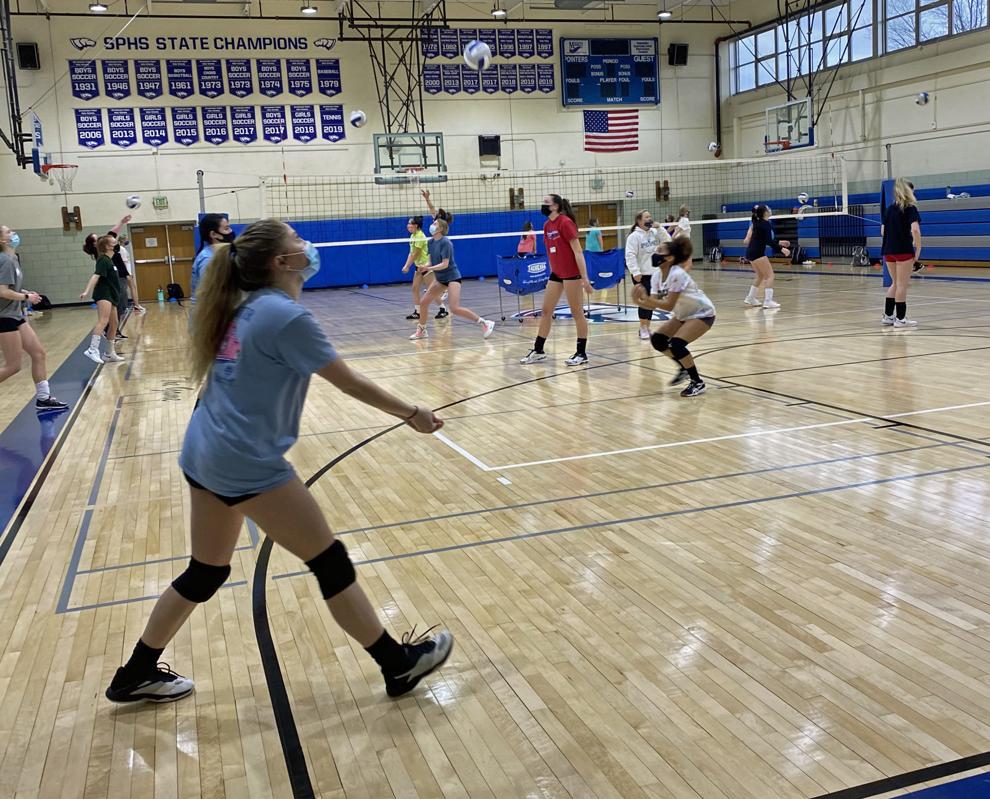 The Baltimore County Board of Education passed a motion during its meeting last week that waived the academic requirements for athletic eligibility during the upcoming displaced fall sports season.
Then, on the eve of the start of practice, the requirements were un-waived.
Practices were to begin on Saturday, but had to be done remotely after weather conditions forced the postponement of in-person practices.
On Saturday morning, word began to spread the academic requirements were back in place.
Coaches and athletic directors receive this email from Baltimore County schools on Saturday afternoon:
"The Maryland State Department of Education [MSDE] and the Maryland Public Secondary Schools Athletic Association [MPSSAA] have notified BCPS that the Board-approved motion to waive academic eligibility for athletics was not approved. 
"We are awaiting the formal notification in writing. Therefore, the standard VCPS academic eligibility requirements will remain in effect for the fall and spring semesters."
Those requirements are maintaining a 2.0 grade point average and no more than one failed class.
As this decision was made four days after the news of the waiver was spread on social media, it had an impact on students who were previously ineligible, learned they were eligible, scheduled physicals and made other arrangements, and then learned they were again ineligible.
Former Chesapeake athletic director Rod McMillion, now an elected member of the School Board, introduced the motion during the Feb. 9 board meeting.
McMillion phrased it as an equity issue.
"A lot of kids across the county are having issues with connectivity and are struggling with remote learning," McMillion said, adding that those struggles have had an unfair impact on some student's grades.
McMillion also pointed out the county was prepared to waive last year's fourth-quarter grades for the fall 2020 sports season before it was postponed due to the COVID-19 pandemic.
(Usually, eligibility for fall sports is based on the fourth-quarter grades from the previous school year.)
The motion sparked much debate during the board meeting.
Josh Muhumuza, the student member of the board from Dundalk High, expressed concern that if students were already struggling with their grades, how could they be expected to concentrate on their grades with the time required to participate in sports.
County Superintendent of Athletics Michael Sye was called upon for his input.
"While I understand Mr. McMillion's concerns about eligibility, Baltimore County athletics have always been based on academic requirements," Sye said. "We did do a waiver for COVID-19, but otherwise our eligibility rules have stood the test of time.
"athletics have always been a privilege. Sports are earned through academic performance. We would not be holding our students accountable. It would be a bad precedent going forward, waiving the requirements every time there is something hard."
Board member Kathleen Causey felt students were dealing with other issues besides the difficulty of remote learning.
"The students didn't know if sports would return. They didn't have hope," Causey said. "We need to give them hope; give them something to keep them engaged."
Sye pointed out the winter sports athletes were told they were academically ineligible, so the motion wouldn't be fair to them.
However, the winter sports season in Baltimore County was postponed and cancelled, with no games being played.
Board member Cheryl Pasteur, a former high school principal and college professor, spoke of the importance of prioritizing academics and cautioned against losing sight of focusing on academics.
Lily Rowe said not to underestimate the need for sports.
"If the thing [a student] grabs on to is sports, then sports will help them," Rowe said. "For the sake of our own humanity, let the kids play."
Board Chairwoman Makeda Scott worried that waiving academic requirements would cause students with passing grades to lose incentive to keep their grades up in order to remain eligible.
Sye closed the discussion by saying "My heart goes out to the kids, but the reality of it is: we want kids to participate, but at what cost? We can't put the classroom aside in favor of the playing field; the playing field is meant to be an extension to the classroom."
Surprisingly, the motion passed 7-5.
Supporting the motion were Rowe, Causey, McMillion, Lisa Mack, Julie Henn, John Offerman and Dr. Erin Hager.
Opposed were Scott, Moalie Jose, Russell Kuehn, Muhumuza, and Pasteur.
And then the state stepped in (or, responded when presented with the motion by Sye).
McMillion planned to look into making an appeal, before sending the following message to county leadership:
"At this point in time we are all aware that the MSDE and MPSSAA denied our attempt, to waive the academic requirements for the spring semester. 
"Apparently [Superintendent of Athletics] Michael Sye had planned on waiving 4th quarter's last spring. Therefore  it now appears to me the wording on such a waiver is critical. Please provide me guidance on how to reconstruct  the wording of my motion, so we (the BOE) may vote again and attempt to resubmit our waiver to the State.
"It seems that there is no need to currently appeal, if a change in the wording will lead to the State re-examining our waiver and ultimately helping us get approved."
McMillion had not received an answer by press time.