Steel coming back to Sparrows Point, vaccines to keep the pandemic at bay and action on longstanding post office troubles. The following quotes chronicle the story of Dundalk in 2021.
Government, and the people who run it
"Distributing and administering vaccines throughout 2021 ... will be a massive, all-hands-on-deck, ongoing operation between the federal, state, and local governments and the private sector." Gov. Larry Hogan (R) in January, when COVID-19 vaccines were beginning to be distributed to essential workers.
"I am angry and hurt to the bottom of my heart to see what is happening to this great country… Words cannot describe my feelings at this time." Del. Bob Long in January after the Jan. 6 attack at the U.S. Capitol, when a mob seeking to overturn the results of the 2020 presidential election breached police perimeters and the Capitol building.
"Sometimes you just don't stand a chance coming across here," Caslan said while pointing at North Point Road," Shirley Caslan, an Edgemere resident, while pointing at North Point Road in January, when officials decided to begin to assess road safety hazards there.
"We're starting to see the fruits of our labor," Roslyn Johnson, county recreation and parks director, in March, referring to using federal funds to purchase park space.
"I have personally witnessed constituents visit the post office to pick up their mail in-person and emerge with entire shoeboxes of backlogged mail," U.S. Rep. C.A. "Dutch" Ruppersberger in June, when he requested an audit of a list of Baltimore-area post offices, including Dundalk's.
"This event will not end, because Dundalk will not let it end, because we know how to do it right," Baltimore County Councilman Todd Crandell in July, at the Dundalk Heritage Fair.
"I'm wondering if Dundalk is like this every Saturday morning," Kelly Schulz, Maryland's commerce secretary who is running for governor in 2022, in July at the Dundalk Independence Day Parade.
"I think Dundalk has some of the nicest, smartest people in Maryland. It's a very upwardly mobile community," Robin Ficker, a lawyer and sports heckler who has announced a run for governor, in July at the Dundalk Independence Day Parade.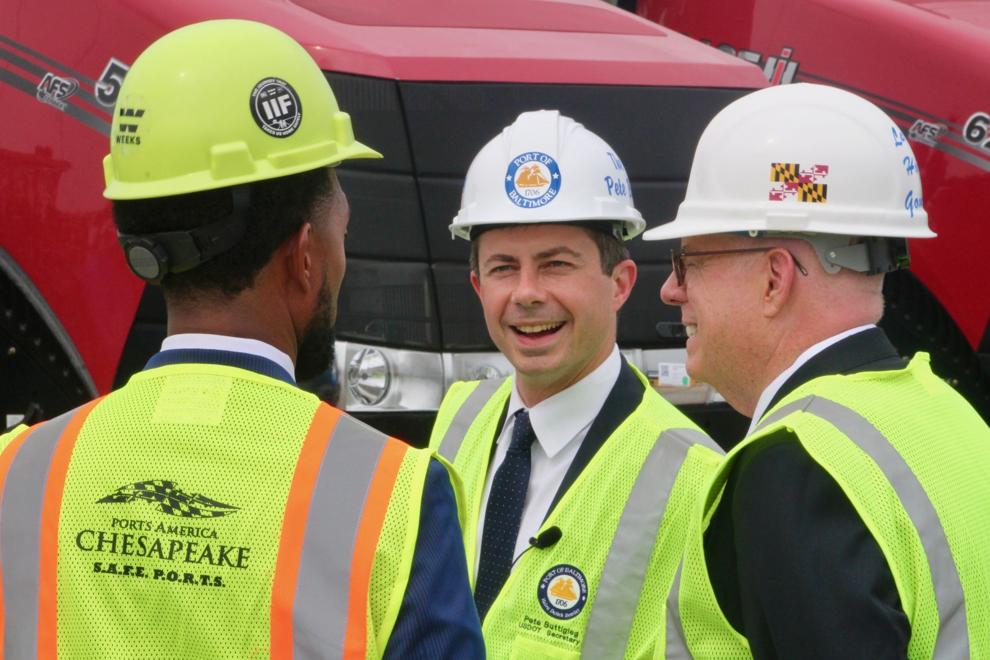 "The steel that literally built our country was produced right here in Sparrows Point. Now, that legacy will continue, providing more jobs that will support more local families," Ruppersberger in August, when U.S. Wind, a clean energy company based at Tradepoint Atlantic, announced they would begin to produce steel at Sparrows Point.
"I've never been an 'A'-student in science, but in the last year and a half, I have followed the science very, very closely," Del. Ric Metzgar in August, encouraging residents to get vaccinated against COVID-19 when its contagious delta variant began to spread.
"Make no mistake about it—it's brain damage," Ruth Anne Norton, the CEO of the Green and Healthy Homes Initiative, in October, when she and environmental regulators held a press conference in Dundalk to encourage lead poisoning prevention.
"I tell you, I was pissed off," Long in October, referring to when he first saw reports about the Back River Wastewater Treatment Plant dumping raw sewage into the bay.
"I got the call, like 'yes,' we're in," Susan Rayba, the president of the West Inverness Community Association, in November, referring to a county government tree-planting project that kicked off in the neighborhood.
"We've got the plan, now we need to forget the words and put the plan in progress," Metzgar in November, after the audit of several Baltimore-area post offices in front of the Dundalk post office was released.
"Y'all brung me to the dance, man," President Joe Biden in November, giving a shoutout to longshoremen at a visit to the Dundalk Marine Terminal.
"We're not looking to create a party, dorm, frat house-like atmosphere," Amie Post, director of the Family Crisis Center, in November, responding to allegations the domestic violence help group's planned "Nest" apartments would congest parking near St. Rita's Church through its tenants having visitors over.
"I am a proponent of the vaccine, because had I not had it, what would have happened?" Metzgar in November, recovering from a case of COVID-19.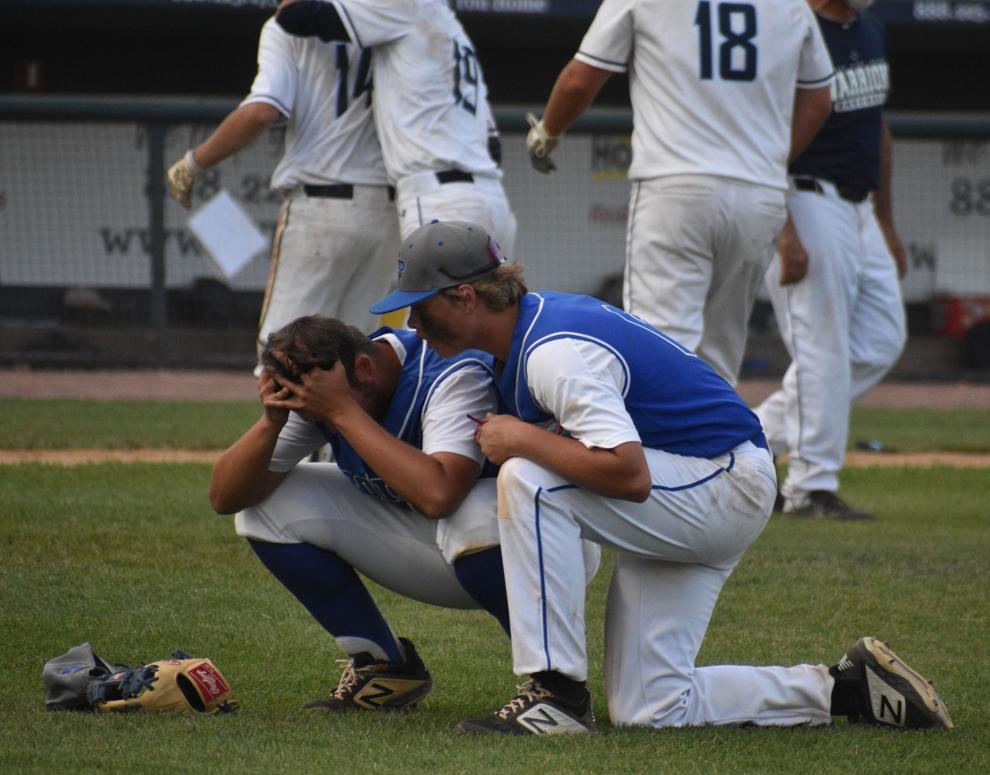 In the school, on the field
"We are unable to provide a specific date as to when we will make a decision as to whether we can re-open schools," Baltimore County Superintendent Darryl L. Williams in January, in a letter to parents sent at the start of the second half of the 2020-21 school year.
"It truly is tragic and I feel for each one of our kids," Sparrows Point High School Athletic Director Paul Latanishen in January, when Baltimore County Public Schools canceled the 2020-21 winter sports season.
"We thought we had it," Ben Waterfield, then a senior pitcher and infielder for the Pointers, in June after the team lost the 2A state baseball championship in a come-from-behind loss.
"The numbers are looking really good," Matt Banta, the Owls' head football coach, in August, before the regular high school football season began. The Owls went on to have an undefeated season and made it to the state championships, where they suffered their first loss, against Mergenthaler Vo-Tech.
"I've never seen so much violence, bullying, in school, ever," Metzgar in October, referring to seeing a plethora of school fights this school year.
"We devised some real solutions," Allie Hill, an organizer of a Patapsco High School walkout in October, referring to conversations with Patapsco Principal Scott Rodriguez-Hobbs about changes to the school's advisory period and sexual assault reporting system.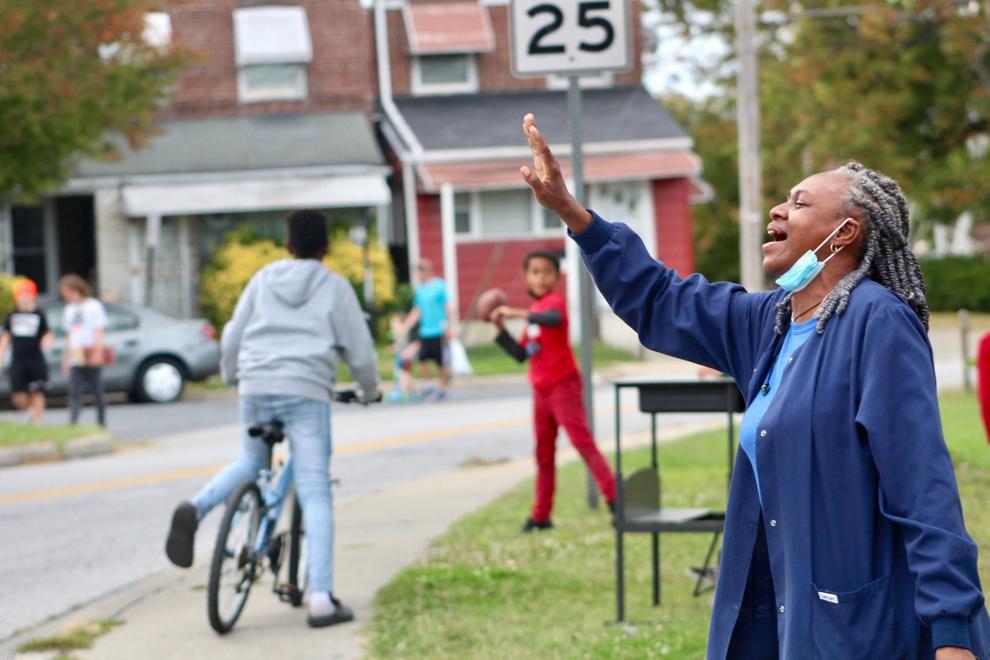 "Cody was such an inspiration to the team during his time here. He was positive and did not let anything stand in his way. He always acted like he was one of the guys and nothing was different about him," Sparrows Point wrestling coach Mike Whisner, after 21-year-old Point graduate Cody Mulligan, who made the school's JV wrestling team and participated in target shooting while blind, was killed in what police said was a knife attack by his neighbor on Jan. 2.
"He treats all the kids at Sparrows Point as his own," Michael Young, the son of Sparrows Point High School superfan Dave Young, as the elder Young was battling COVID-19. Dave Young later died of complications from the disease.
"I know I can't go through another one like this. Two of my kids… it's like a nightmare," Sandra Byrd, after the March stabbing death of her son Tony Valenti. Her youngest son, Eric Byrd, had been shot and killed in 2016.
"Sometimes it's frowned upon, but I wanted to be that hometown kid that worked in his community," former Precinct 12 lawman Chris Maher in July, after he retired from a long career serving at the Dundalk station.
"She was always the person that people would call to talk to," Calen Baldree, the mother of the late Jayden Baldree, in July after her daughter was killed in a hit-and-run crash.
"He lit up Turner Station," Edythe Brooks, Turner Station Conservation Teams board member, in December, referring to fellow board member Larry Bannerman's efforts to get street lights placed in the neighborhood. Bannerman and his wife, Stephanie, moved away to Elkton this month.
Cops, robbers and lawyers
"We know what it means when swastikas show up on our tombstones. There are people here who still want us dead," Baltimore City Councilman Zeke Cohen in July, when gravestones were vandalized with anti-semitic graffiti at a Jewish cemetery on German Hill Road, just inside the city limits.
"It will say that [Turner Station residents] matter. That they were not irrelevant. That they were not illiterate," Civil rights attorney Ben Crump in October, before filing a lawsuit against Thermo-Fisher Scientific, a pharmaceutical company which has profited off "HeLa cells" taken from Turner Station resident Henrietta Lacks without her knowledge, on behalf of the Lacks family.
"Damn phone." Dorian Michael Georgia, 23, to police interviewing him in October after his phone was traced and he was arrested for allegedly kidnapping a Dundalk resident.
"It's all good... just an argument," a bouncer at a Dundalk bar allegedly told police in October, after a pair of brawls outside the bar where a man was stabbed.
"When we have a situation that involves police officers or former law enforcement officers, our challenges are significant," Baltimore County Police Chief Melissa Hyatt in November, during a manhunt for former Dundalk police officer Robert Vicosa, who had allegedly abducted his children from his ex-wife's house.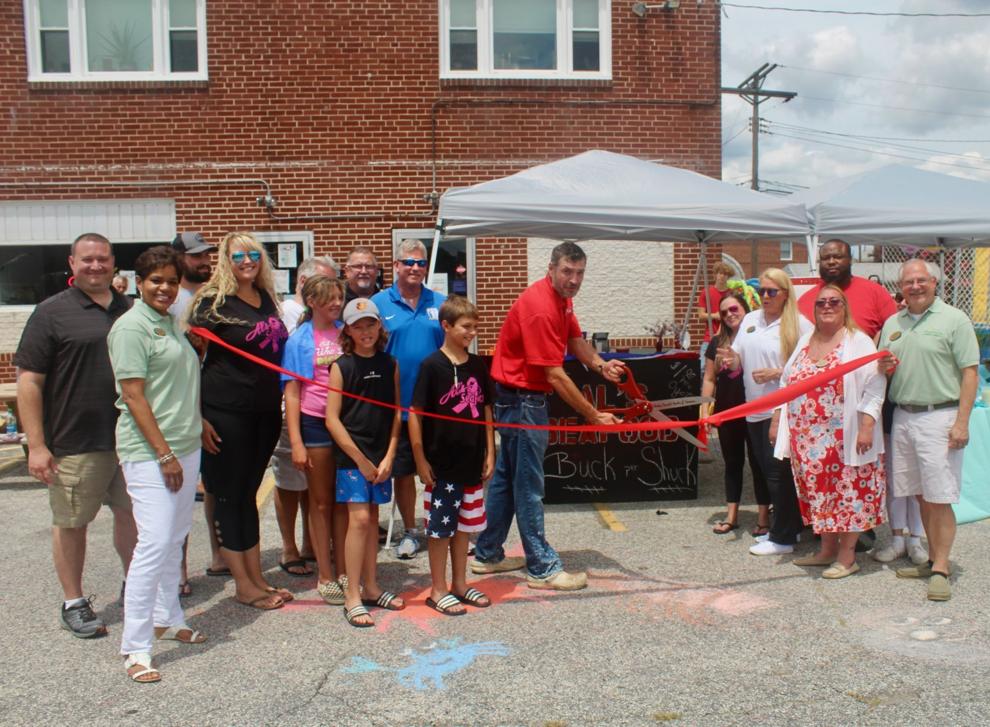 "I haven't played it yet. I just opened it and looked at all the cards. Just that alone was fun," "Finch" Flores in May, after purchasing the "Dundalk-Opoly" board game.
"We're trying to understand why, besides Under Armor, Amazon, there is no more industry in the city," Nathalie Herraud, the director of a French documentary show, in August. The show, Enquête Exclusive, filmed part of an episode in Sparrows Point with former steelworkers.
"I'm more excited. I'm just nervous, all the nervous, pre-race feelings," former Dundalk resident Kim Morrison in October when she was gearing up to run for the Boston Marathon.
"In the last three years, we've been able to develop close to seven million square feet of industrial warehouses," Kerry Doyle, a managing director at Tradepoint Atlantic, in October during the company's annual open house.
"I dated a lot of Dundalk girls… and my reputation definitely precedes me in Dundalk." Actor Johnny Alonso, of Ellicott City, in November explaining how he became affiliated with a group of Dundalk filmmakers.
"I was a heroin addict. This was impossible." Actor Melvin "Bonez" Estes in December, after returning home to Dundalk from Los Angeles where he starred in the upcoming season of HBO's "Euphoria."