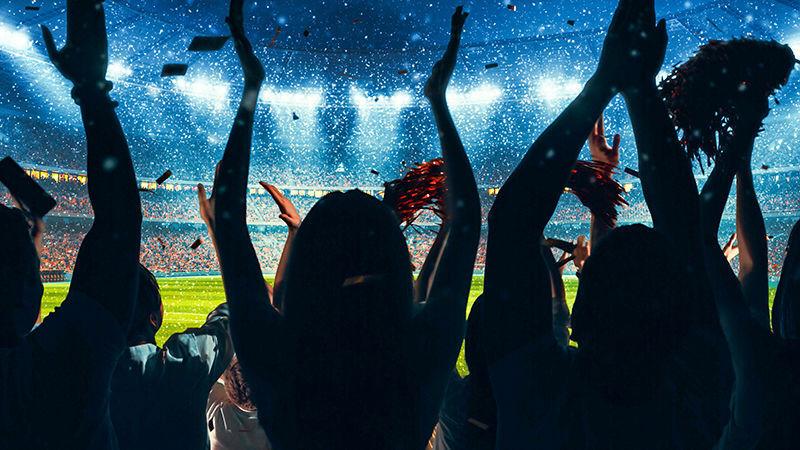 First, let's get to the obligatory update on the status of Baltimore County high school fall athletics:
It's possible one was provided during this week's school board meeting, which took place on Tuesday night after The Eagle went to press.
Since it's already a week past the date Gov. Larry Hogan and State Superintendent Dr. Karen Salmon said practices could begin, and there must be three weeks of practice before actual games can begin, and the end date for the abbreviated fall season is Dec. 16, and no practices have begun in Baltimore County ... any questions?
For now, it appears the county will stick to its previously announced schedule of playing shortened winter, fall and spring seasons during the second semester beginning Feb.1.
So a columnist on ESPN's website writes LeBron James has now surpassed Michael Jordan, mainly due to James' social activism.
Never mentioned was that, when it came time to stand up and be counted, James sided with the authoritarian Chinese government. So he supports justice when it doesn't cost him money, I guess.
At least Jordan ("Republicans buy sneakers, too.") was honest about it (although he now says he made that statement in jest).
Jordan's team never lost an NBA Finals, going 6-0 to James' current 4-6. He also spent two years in an odd attempt to play baseball, came back, and led Chicago to another three titles.
Jordan also, while in his prime (meaning we're going to overlook that whole Washington thing), didn't jump from team to team looking to build "super teams."
This year, I think an argument can be made for the Lakers' championship MVP being the Heat (for knocking off the Milwaukee Bucks) and the Denver Nuggets (for eliminating the Clippers).
(Yes, yes, props to the Lakers for avoiding the upsets which removed their two biggest obstacles. The Lakers did their job; the Bucks and Clippers didn't.)
Huh. Lowest television ratings for an NBA championship series ever.
To be fair, this is the first time the NBA finals had to compete for viewership with the Major League baseball postseason and the NFL.
Which means ... NBA fans, if given the option, prefer football and baseball?
Lowest ratings for an NBA championship series ever. When watching on television was essentially the only way to see the games.
Kinda makes you wonder if there was some other factor at work. It will be interesting to see where it leads; after all, low ratings mean lower television revenue.
Am I the only one worried that something seems a little ... off ... about the Ravens offense so far this season, despite the 4-1 record?
With the league in general scoring at a record pace (showing, I would say, that defenses need more practice time than offenses), the Ravens have seem a bit behind, despite exceeding 30 points in three games and scoring 27 in another.
Maybe last season just spoiled me, I guess.
The Ravens did whip the Browns, who've beaten everyone else they've played. Yeah, it's 2020 and the Browns are 4-1.
Sports fandom can be bizarre.
I live in Baltimore, so I root for the Orioles and the Ravens. I also sometimes still catch myself rooting for the Colts, the team of my childhood.
I am a fervent Packers fan who gets physically ill when the Packers lose a playoff game. I became a Packers fan after finding a book about Bart Starr in the Holabird Junior High library and reading about the great teams of the 1960s.
Of course, what followed was a couple of decades of mediocre Packers seasons. But I endured.
The Dallas Cowboys are one of my favorite teams because Roger Staubach is my all-time favorite player.
I hate the Yankees, for obvious reasons. Yet I'm a Los Angeles Dodgers fan, despite the Dodgers essentially being a west coast version of the Yankees.
Why am I a Dodgers fan? Because of a book written about a team that has not existed in my lifetime: "The Boys of Summer" and the Brooklyn Dodgers.
And I really like the L.A. Dodgers' caps. And Dodger blue.
So I'm pulling for the Dodgers to win the World Series, despite the fact it feels like cheering for the super-villain.
And despite the fact the Dodgers swept the San Diego Padres. You see, I also kinda like the Padres because one of the teams I played for in Colgate Rec baseball was called the Padres.
On the other hand, I also played for a team called the Pirates in Colgate Rec ball. Won a league title as a member.
But there are some things that are just unthinkable and an affront to God. Rooting for any team from Pittsburgh is one of them.