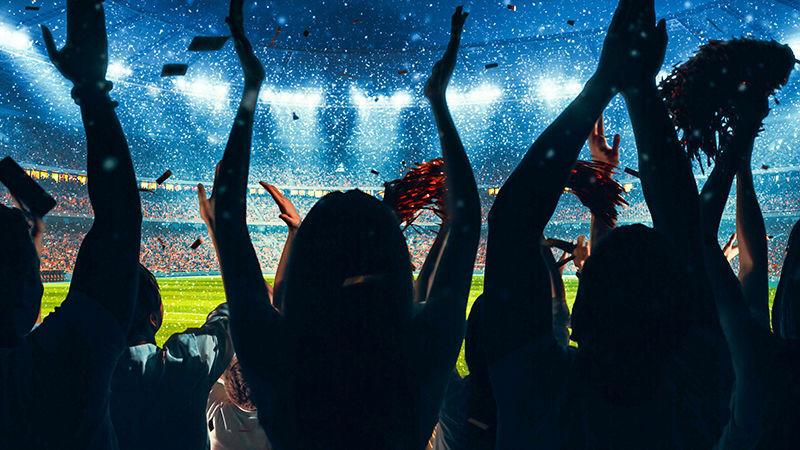 So, this was tweeted by former Baltimore County councilman, U.S. Representative and Maryland governor Robert L. Ehrlich earlier this week:
"I thought about the MPSSAA an awful lot this weekend as I watched high school football being played around the country. Our players — our parents — our coaches — our schools deserve better.
"Let the MPSSAA hear your voice."
I agree. In Florida, my nephew's alma mater is playing football (My nephew, on the other hand, no longer plays: he's in the USAF training to be an air commando). Most states in the country are playing high school football.
And hear I sit, still not knowing anyone personally who has been hospitalized with COVID-19. No close friends, no family, no relatives. Just blessed, I guess.
We should be watching high school football right now. But it's not that simple.
The Maryland Public Secondary Schools Athletic Association (the afore-referenced MPSSAA) made the decision earlier this summer to postpone the fall and winter sports seasons.
We're in mid-September. By rule, there must be 20 days between the start of practice and the start of actual games. Even if the MPSSAA suddenly reversed itself, we'd be looking at, best case, late October before the season started.
Realistically, the ship of Maryland High School Football 2020 has sailed. Along with all the other fall sports.
Unless anyone is looking forward to playing outdoors in December and January. Gotta admit, just standing on the sidelines in that weather wouldn't appeal to me.
Then there's the decision to have remote learning for the first semester. Sports are not allowed to take place on days schools are closed.
Don't know for sure how this applies to remote learning. Schools are technically in session, but the school buildings and facilities are closed.
Then there's the predictions from experts that when the weather gets colder, the coronavirus will launch a second wave of infections.
More than a few people I've spoken to who work for the school system aren't optimistic the county will be able to resume in-person learning for the second semester.
An entire school year of remote learning. Bringing with it, I would imagine, an entire school year without athletics.
Sorry kids; rotten luck to be an athlete in the Class of 2021.
As I've noted before, the school systems and the MPSSAA are faced with impossible choices. Kids want to be in school and playing sports. Parents want their kids to be in school and playing sports.
But they're not the ones who face the consequences if students and athletes (and their families) start getting sick.
On the other hand, say everything works out: Maryland stays in Stage 3, maybe even makes it to Stage 4. Schools reopen for in-person learning. The three shortened sports season go off as scheduled during the second semester.
First, football still gets the short end of the stick. Five games, while better than nothing, still isn't much of a season.
The spring season will not end until after the seniors graduate. I guess they'll technically still be eligible? I'm sure the state has already factored in allowance for this.
I still don't see there being state tournaments. Five-week seasons don't really allow for it, if you want a decent-sized regular season.
And I'm near certain no one will want to risk the state wrestling tournament, which brings hundreds of people from across the state to a two-day event in The Show Place Arena; and the state track and field championships, a three-day event which sees hundreds and hundreds of people from across the state to Morgan State University.
Three years between state track and field championships ...
Still haven't watched any NBA, NHL or MLB games since their seasons restarted. Were the Orioles really competing for a playoff spot, only to be essentially finished off by the Yankees, or was it a nightmare?
Didn't turn on any NFL games until about 10 minutes after the scheduled kickoff time, because reasons.
But someone let me know when players boldly take a stand on behalf of the victims of domestic violence and sexual assault.