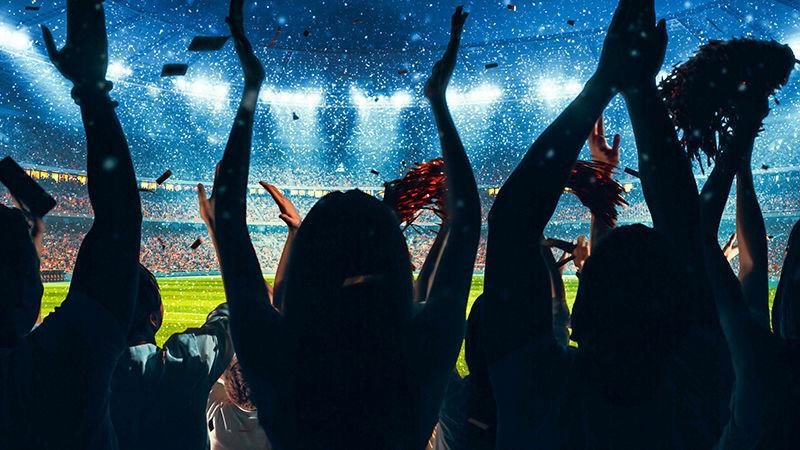 Fall football hopes die hard.
Yeah, I've been experiencing this big empty feeling on Friday nights (and Saturday afternoons) these past three weeks. I wanna be out there, as dusk descends and the lights come on (and under the bright afternoon sunshine), standing on the sidelines and watching high school football.
(Yeah, I'm torn. Football at night under lights is an experience. But I get much better photos during games played on sun-splashed Saturday afternoons at Patapsco, Chesapeake and Towson high schools.
(As far as I'm concerned, Patapsco doesn't need lights. Plus, when the Patriots are at home, I can cover two football games every week. Well, in normal seasons.)
I mentioned last week how former delegate, congressman and Maryland governor Robert Ehrlich tweeted his support for playing high school football now, not a condensed season in the late winter/early spring.
This week, Ehrlich has scheduled a "Let Them Play" rally on Saturday at 2 p.m. in Annapolis. People wishing to participate in the rally should meet at the Lawyers Mall on the corner of State Circle.
(Park on the Maryland State Employee lot at the corner of Calvert and St. John's.)
According to the rally flyer, 70 percent of the United States is currently playing high school football.
"Minnesota just reversed their decision and will proceed with a fall athletic schedule," Ehrlich tweeted. "Let's make sure Maryland's next!"
The rally is supported by the Baltimore Touchdown Club and the Maryland High School Football Coach's Association.
Being able to look forward to high school football this weekend would be wonderful. But, as I wrote last week, we're kinda in a horse, barn and door situation right now. Water, bridges and all that. Ships sailing.
With another week having passed, it's a certainty a season could not be started until nearly the end of October. A full season is 14 weeks (nine regular season, five weeks of playoffs).
So we're nearly at the end of December by the end of the regular season. The playoffs run through January (although, yes, with a shrinking number of teams each week).
And if the winter season isn't going to start until Feb. 1 ....
But is it fair to all the other sports for football to get a full fall (and into winter) season while every other sport gets an abbreviated two-month season in the late winter/spring?
Admit it — most of us would have no problem with it. Well, save for the soccer die-hards.
I like the plan because it increases the chance some games will be played in the snow (we have to resume getting snow during the winter in these parts eventually, right?).
But I just don't see the MPSSAA reversing course right now, after designing the plan to schedule all three sports seasons for the second semester.
And if there is a COVID-19 "second wave" over the winter, there's no guarantee that second semester schedule will happen.
So, hey, maybe we should try to get football in while the gettin' is good. Start soccer, too; they can play two-three games a week, not just one.
The weather looks like it will be nice on Saturday. Hope there's a good turnout at the rally.
But we won't be seeing high school football in these parts until April, at the earliest.
A few weeks ago, I took the Washington Post to task for its reporters writing that George Floyd had been killed by police, when proper journalistic form requires — until there is a conviction in a court of law or a confession — the use of "allegedly killed" or "died while in police custody."
This past week or so, I have twice seen Post reporters write that Floyd "died while in police custody."
Huh. And I didn't even tag them.
Now, if only these reporters at major metro dailies would understand the concept of a follow-up question.
Like, say, when a city councilman states they're trying to rename Columbus Day in order to "have a correct view of history," you then ask him to explain exactly what he feels is a "correct view of history."
Or when an athlete says "the Constitution wasn't written for us," ask them how it wasn't.