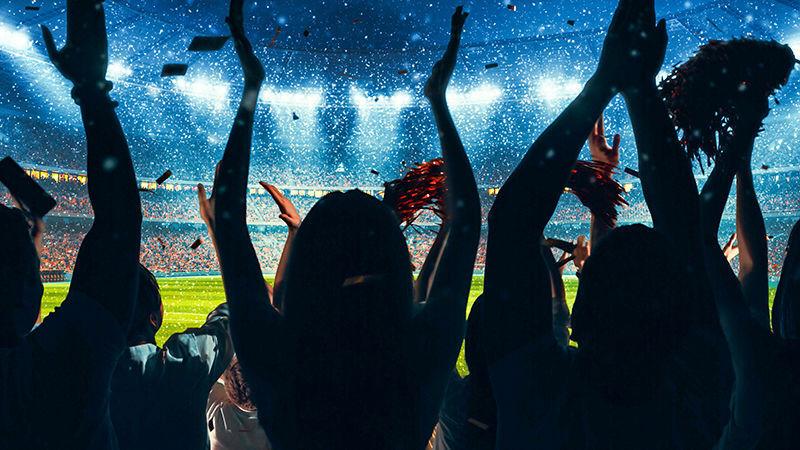 What could have been an interesting, fun little race during the wrestling season is now another victim of the COVID-19 pandemic.
The Sparrows Point High wrestling team's record for career wins is 155, held by Mike Fouts.
Richard Davis has 127 career wins entering his senior year. He had 46 wins last year and reached the state finals. Fouts' record is easily within his reach.
Jake Rallo has 113 career wins. That puts him 42 away from Fouts, but Rallo did have 45 wins last year and finished third in the state.
It's likely Davis would have finished with the record, given a normal wrestling season, but it would have been interesting to watch and see if Rallo could also chase down Fouts.
Not to mention, both Davis and Rallo would have been strong contenders for county, region and state individual titles.
But health metrics, y'all.
The COVID-19 infection rate has been rising alarmingly. During the same time span as flu season. Which appears to have taken the year off.
Heading into their playoff game against Pittsburgh, the Cleveland Browns will be without head coach Keven Stefanski and Pro Bowl guard Joel Bitonio, who tested positive for COVID-19.
This after the Browns' playoff hopes were almost dashed due to starters having to miss games for positive tests the past two weeks.
So many players during the regular season had to miss games for positive tests, only to be able to play the following week. So, what was up with those positive tests?
According to a recent story in the Washington Post, 222 NFL players and 396 staffers, coaches, etc. tested positive for COVID-19 during the regular season.
You'd think the obvious next statistic would be how many of those cases became serious, but, no, that info is missing.
The story just mentions three cases that required hospitalization: a 65-year old assistant coach who spent five days in the hospital, and two players who missed the season.
Again: what's up with these positive tests?
I have never seen a College Football Playoff game; the games are on ESPN, and as I have said (often) in the past, I refuse to give Comcast/Infiniti any money, and ESPN stinks for real sports fans, anyway.
(And now pretty much all the interesting content on ESPN.com has been moved behind a paywall, because Disney needs more money due to those huge rights fees it pays to broadcast games on ESPN, where I can't watch them, so why should I give them any money?)
But I haven't really missed watching the Bowl Championship Playoffs because its pretty much the same teams every year.
Just like NCAA women's basketball, only the same few teams enter the season with a realistic chance to play for the title. And women's basketball is now better in that respect than football.
Reduce the number of football scholarships.
And give today's young athletes a backbone. You know what's better than going to the perennial top team and winning a title? Going to another school and knocking off the usual powers.
Aaron Rodgers has been waiting his entire career to play the NFC title game at Lambeau Field. He's never played a title game at home, going 1-3 on the road (winning at Chicago, losing at Seattle, Atlanta and San Francisco).
If the Packers can avoid getting upset in the second round (like in 2011, when the 15-1 top seed was stunned by the Giants in a lop-sided loss), they're going to the Super Bowl.
The Ravens are where they like to be entering the playoffs: coming off a pressure-filled late-season run just to get there.
I'm confident they can beat any teams other than the Bills and the Chiefs. In that, I mean I have no doubt the Ravens will beat the Titans, Steelers, Browns or Colts.
The Bills and Chiefs ... the Ravens are due against the Chiefs. Eventually, the breaks have to go their way.
The Bills? In a defensive struggle, I like Lamar Jackson being able to break more big plays than Josh Allen.
In a Packers-Chiefs Super Bowl, it may come down to who has the ball last, and who can force the most turnovers. If Patrick Mahomes throws three picks, the Chiefs aren't winning.
Packers-Bills? Rodgers has been there, Allen hasn't. That counts.
Packers-Ravens? I announce I'm rooting for the Packers (get that second ring for Rodgers), and then duck.