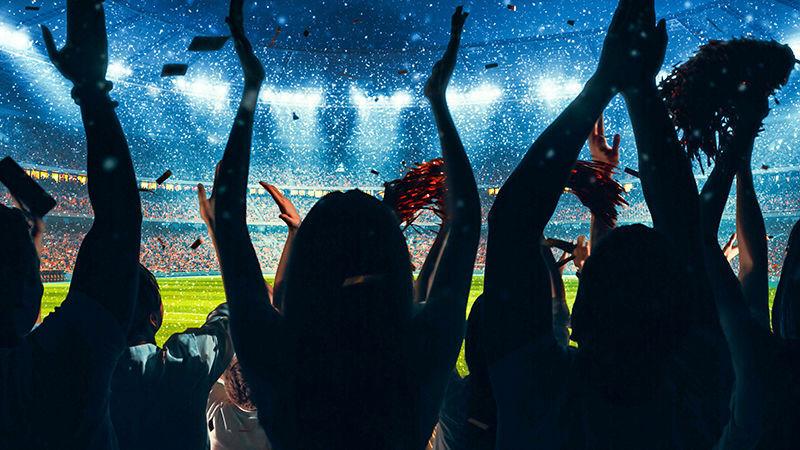 Well, we're in September and still (checks website) no info on how schools are going to cram three sports seasons into four months.
(Assuming, of course, Baltimore County schools decide to reopen for the second semester.)
I'm not being critical; it's definitely freakin' hard to devise a plan to play three sports seasons — one of them being football season — in just four months (assuming they just don't decide to extend the spring season well into June, past its traditional end on Memorial Day weekend with the state track and field championships and baseball and softball state finals).
It's just ... give us some hope for end this "fall sports season is postponed" charade.
My speculation: the sticking point is how much of a football season is enough to make it worthwhile?
Soccer, field hockey, volleyball -they can all cram several games into one week. Football is one game a week. No compromises.
A normal football season is nine weeks, followed by five weeks of playoffs (regional round, regional round, quarterfinals, semis, state final). That's over three months.
So the season will be much shortened. How many games are needed to produce legit playoff candidates? Will the postseason also be reduced?
Yeah, I don't envy the people grappling with these details.
So — hey, how about that surprise announcement from Gov. Larry Hogan last week that all schools should reopen? What a way to head into the weekend, huh?
A local coach immediately tweeted: "It's crazy Gov. Hogan wants to send kids back to school now all of a sudden, but didn't want high school athletics? What's safer for the kids, being in a building with 1,500 people or on a field with 35?"
I figure, if schools were going to be allowed to reopen, then sports would also get the go-ahead.
That would have been a logistical challenge, considering practices were supposed to start on August 12. Coaches and the county department of athletics would have had to immediately get teams organized and practices scheduled (minimum 10 practices required before actual; play can begin) and devising revised season schedules.
And there would be the question that has been hanging around ever since the pandemic was obviously going to have an impact on the 2020-21 school year: if some counties decide to open, others do not, what does the MPSSAA do concerning state playoffs?
Not a problem, for now, seeing as Baltimore County politely told the governor it was going to proceed with its remote learning plan, for now.
(Talked with a friend of mine who teaches at a non-Dundalk area high school. Asked him how hard would it be to shift back to in-person teaching after over a month of preparing for remote learning. His response: "Where do you get the idea we've been preparing for even a month?)
The county responded that, rather than sticking with a hard February 1 reopening, it would examine a "phased-in" plan for returning small groups of students to the buildings, adding groups of students until all have returned to school.
No details concerning the impact this would have on athletics were released. My thought, it won't even be considered until all students have returned to in-person education.
Gov. Hogan did announce on Tuesday the state would move to Stage Three of the reopening plan on Friday.
The announcement referenced youth sports (AKA rec sports) as being allowed (since June 12, actually) to resume, while counties can impose their own restrictions under which rec sports can be played.
Baltimore County's restrictions, along with what sports local rec councils will be offering this fall), have been described in previous Eagle articles.
For example: tackle football is not allowed; flag football only.
Having played both in the past, I can attest: sometimes it's harder to snag that dang flag.