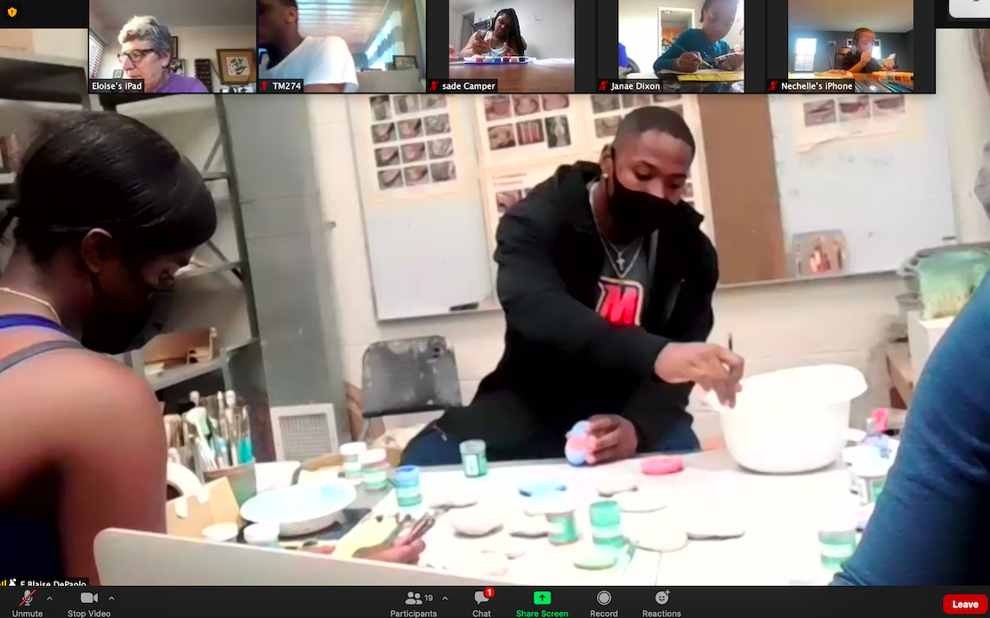 I talked to you back in January for the article about Turner Station and COVID. Thanks for all of your work bringing a spotlight on the community of Turner Station in February.
I wanted to email you to tell you about the recent First Virtual Field Trip that the Turner Station Boy/Cub/Girl Scouts took on March 30 to Morgan State University's Sculpting Studio, at the Murphy Fine Arts Center. Before COVID, the Turner Station Girl Scouts Troop 353 took an annual trip to the Sculpting Studio to make ceramic bowls for the Empty Bowls Fundraiser. The kids helped make bowls with creative designs to donate to the annual event to raise funds for services that ensure those impacted by poverty have the skills and resources to achieve their full potential. Unfortunately, we haven't been able to participate since 2019 due to COVID so E. Blaise DePaolo, Associate Professor of Sculpture, and I collaborated and decided to do a virtual field trip.
The scouts and her students from her Community Art Class made kindness rocks. Professor DePaolo and her students made over 50 rocks out of clay so that our scouts could paint. The kids and students painted the rocks with acrylic paint and wrote messages of kindness on each rock. We will be distributing most of our rocks to our Seniors in the Turner Station Community to bring some cheer to their day. The idea is to spread kindness to an unsuspecting recipient. I thought this might be a good story to post in the Eagle of the work we are doing in our community. Let me know if you have any questions and I am attaching a few pictures from the Zoom meeting.