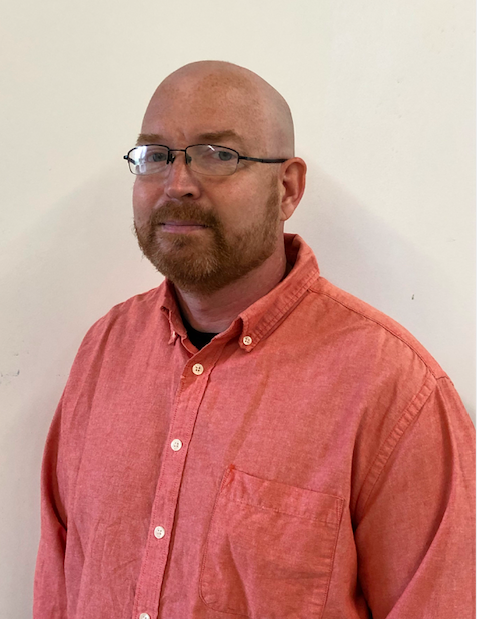 It's been nearly eight months since the COVID-19 virus was officially named a global pandemic by the World Health Organization.
A week into this pandemic, I wrote an editorial for the Eagle about how "quarantine" was going to feel like a military deployment. I described how our quality of life had been altered and our activities were limited. We were without many of our conveniences and "happy distractions," as those things were postponed in order to "flatten the curve."
A lot of these things have returned, but this deployment has not ended. Each time I deployed, I had the good fortune of knowing a return date. I deployed to Iraq in September 2004 knowing I would return in April 2005. I deployed to Afghanistan in October 2010 knowing I would return sometime around Memorial Day. We don't have that good fortune. We don't know how long we will continue to follow preventative measures to mitigate the damage caused by the coronavirus.
The purpose of this editorial, other than recognizing all who gave service to our country, is to do a check-in after seven months of our deployment. My stress level has been high over these past seven months. I have no doubt it has been high for all of you.
Week after week, we bring you stories that are related to the pandemic. These things have included an update on the state's vaccination plan, news items about assistance and relief for renters, business owners and other forms of relief and assistance. Even in stories not related to the pandemic, COVID-19 is still mentioned. Basically, this pandemic has become a part of our way of life. The sooner we all can accept this, (hopefully) the sooner we can move past it.
This pandemic has caused quite a bit of misery. That seems to be the theme for this year. Throughout 2020, the news cycle has been dominated by misery. Racial tensions have been high since late spring. The election just happened, and we are finally free of political attack ads. People in the area lost their jobs. Others lost their homes. It has been very tough to find happiness this year.
I wrote a piece for the Eagle last month about mental health awareness and included a list of mental health resources. My hope is that my article benefited at least one person out there. This is a rough time. According to the National Center for Biotechnology Information, pandemics result in an increased risk of post-traumatic stress disorder (PTSD), depression and substance use disorder (SUD).
I mention this fact because, as we approach Veterans Day, it's important to point out that these mental illnesses were already far too prevalent within the veteran community. The conditions suffered by these individuals have likely worsened since March. According to the National Council for Behavioral Health, less than 50 percent of veterans in need of mental health treatment receive it.
People often cite a 2012 study from the US Department of Veterans Affairs (VA) that found that 22 veterans commit suicide in this country each day. The accuracy of that report has been questioned numerous times. The overall number could be higher, or it could be lower. Regardless, the VA found that veteran suicides are of a need for significant concern. A few friends I served with took their own lives. It's heartbreaking.
While on this "deployment," you've probably found yourself being more attentive than usual. You have your operating procedures – wear a mask in public, social distance and keep exposed body parts clean and sanitary – and you continuously mind your responsibility to follow those procedures. You follow those procedures because they will save your life and the lives of the people around you. It's a daily process. It's just like a military deployment.
When this pandemic does end, what we consider "normal" isn't returning. You have probably noticed that this pandemic has changed you. It likely has changed your circumstances. Some of you have lost family members and close friends. Perhaps you went through a traumatic experience on top of this pandemic. You will find that the memories won't leave. They never leave. As you go about your day, you might see something that reminds you of that experience.
This is what our nation's veterans who struggle with mental illness go through on a daily basis. A common misconception is that the source for all this mental anguish is the ongoing wars taking place in the Middle East. This is only one source. A more recent study from the VA found that over a nine-year period (2001-09), five times as many non-deployed veterans committed suicide as deployed veterans.
Deployment cycles are demanding. The training required for the deployment is continuous and intense. The deployment follows. But deployments are not the only stressor in the military. Even people who didn't spend time in a combat zone are changed after military service. Every recruiting commercial has the same disclaimer – experiences may vary. This goes for everyone who serves.
This Veterans Day, you can help a veteran by understanding the things veterans go through. My hope is that everyone is taking mental health much more seriously after seeing the wrought brought by this virus. The National Alliance on Mental Illness found that nearly half of American adults sought treatment for a mental illness in 2018. Numbers for 2020 have not yet been released, but I'm expecting them to be higher.
Take the time to reach out. Check in on your loved ones. Those who need help can be hesitant to ask for it. So it's important to look for warning signs.
This is what we were told when I was on active duty, and this is the same thing I hear now from veteran organizations and mental health public service announcements. The county has resources in place to combat mental illness, but it will still take everyone working together to stop the damage caused by the "invisible enemy" that will still remain after this pandemic ends.