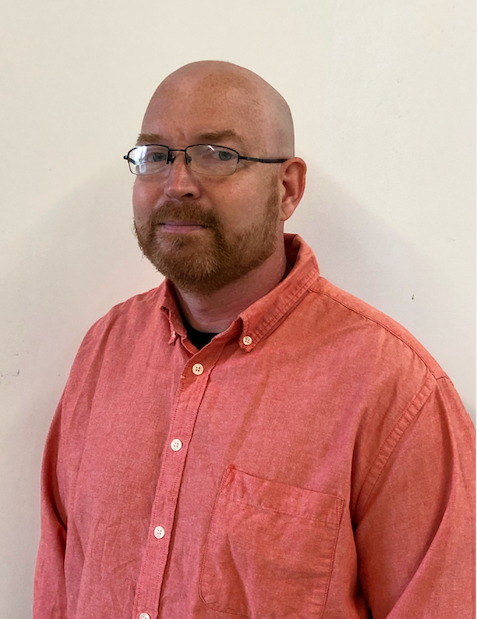 Folks, we are almost to the finish line. This long, grueling, torturous thing we call an election season has almost reached its end. Thank the good Lord above this only happens once every four years.
Who are you voting for? Don't tell me, because I don't care. Who am I voting for? That's none of your business. Seeing the level of voter shaming that takes place from all sides in this country today, I think I'm better off keeping that information to myself.
Now, this election really isn't like any other. I know that's such a generic phrase, but it's the truth this time around. We've never voted during a global pandemic. The normal routine of standing in line on Election Day and voting, or voting absentee, have been altered. It's an inconvenience, but also necessary to ensure voters and election officials are all staying safe.
I honestly do not care who you prefer in this presidential election. All I ask is that everyone make a plan. I'm sure you've seen that phrase on TV or on social media. I know it sounds generic, or even corny, but these aren't normal circumstances. There's no "high risk, high reward" for being careless.
People are predicting that this election won't come without bumps, hiccups or delays after polls close and results are being counted. I truly think that if we in Dundalk do our part, we can help alleviate some of that. Vote, if you want to vote. Just plan out how you're going to go about it. If anything, you do want your vote to count.
While writing this I came across a Distractify article warning people to not put any disinfectants on their ballots before mailing them in or putting them in a drop box. It seems people may be spraying an aerosol disinfectant or rubbing hand sanitizer on them. This can damage your ballot and there's a good chance your vote won't count.
The article even cited one example where someone put their ballot in a microwave. I shouldn't have to say this, but please don't do that if you want your vote to count. It's actually really amazing what humans are capable of these days.
Do you ever watch a game and TV and see a moment where the commentators are caught with a "hot mic," meaning they are not aware the microphone is on? This happened during an NFL broadcast last week. It was early during a football broadcast on FOX between the Green Bay Packers and Tampa Bay Buccaneers.
Since we're on the topic of the NFL, I'd just like to take a moment to say that Patrick Mahomes is a real-life video game. I've never seen anything like what he can do before. I guess I should disclose that I'm not a Chiefs fan. If you're curious, I currently do not have a home. My home was the San Diego Chargers, but they abandoned us for glamour and glitz.
Now, back to the broadcast. FOX broadcast commentator Joe Buck and color analyst Troy Aikman made comments about the pre-game flyover. The two men were technically correct, as military flyovers are made possible by our tax dollars. But how they framed it was incorrect:
Aikman: That's a lot of jet fuel for a little flyover.
Buck: That's your hard-earned money and your tax dollars at work.
Aikman: That ain't happening under a Kamala-Biden ticket. I can tell you that right now, partner.
Okay, two things. First of all, your tax dollars were being spent anyway. Second, that "little flyover" was part of something bigger – military pilot training. Like everyone else in the military, pilots are required to consistently train to stay proficient. The number one reason why military units fail is a lack of training. When pilots do a "little flyover" over a stadium, the time they spend in the air goes towards their required training hours.
Since your taxes do make this possible, it allows ordinary citizens to get a much closer look at the military they are funding. It's brief, but name another scenario, other than an airshow, where you can watch the military in action.
Back to Buck and Aikman. Buck didn't get too much flack for his comment. Aikman, however, came under scrutiny in the mainstream media. The Washington Post, The New York Times, The L.A. Times and several more publications not only reported about the incident, but even speculated on Aikman's political leanings.
Here's what these diligent journalists found: Aikman is a registered Republican, and donated to the Republican National Committee, and Republican candidates. What caused this "investigation" was his "Kamala-Biden" comment. The speculation was whether he is a Democrat who is choosing the Biden-Harris (proper use) option next week. All that work led to the consensus that Aikman is a Republican. I sleep better at night knowing how Troy Aikman votes. Thank you to everyone involved.
I'm glad all these publications found the time, amidst everything else that's happening in the world, found the time to do this.
I'll close by saying that with less than a week to go, a lot of information will be thrown at you when you access any medium. Some of that information will be true. A lot of that information might not be true. But here's the thing – you have to know what is real and what isn't. I won't get into things like media bias or single anyone out, but I will tell you this:
We at the Eagle strive to give you fair and accurate coverage about your community and your elected officials. As always, we invite letters to the editor from all of our readers. With a limited staff, it's helpful when people alert us about things happening in their community. With more people doing this, it allows us to include more hyperlocal coverage in your newspaper each week.
Last week, I wrote an article about the history behind Community Auto Body on Willow Spring Road. That was a fun story, and I said at the beginning that Dundalk would love it. I was right, as I got positive feedback on it from a lot of you. I enjoy these kinds of stories and I want to do more of them. Any help from all of you is much appreciated.