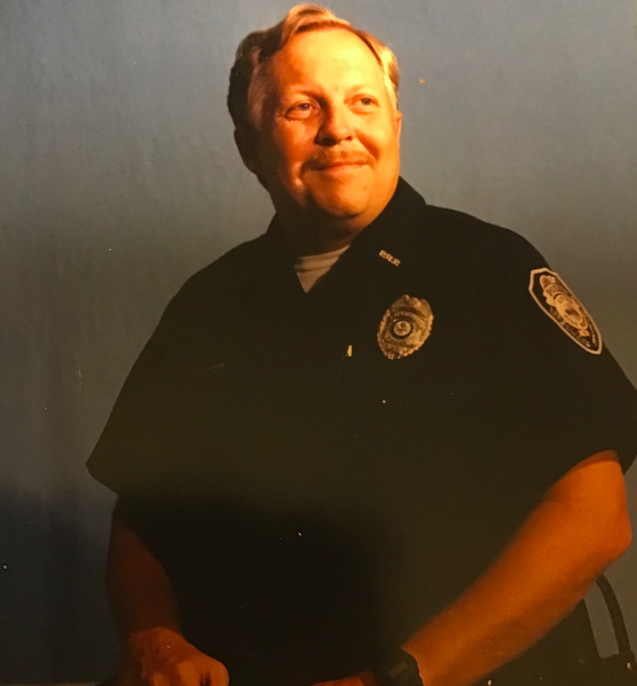 We are nearing the end of National Police Week. It began on Mother's Day and it will end this coming Saturday.
America has observed National Police Week since 1962. Then-President John F. Kennedy signed a proclamation designating May 15 as Peace Officers Memorial Day. That same proclamation stated that the week in which May 15 falls is designated as National Police Week.
Full disclosure: I did not know it was National Police Week until I saw a tweet this past Monday from the Baltimore County Police Department. With that being said, I have a platform, and I'm going to use it to honor my father.
Ronald Ursery is a retired police officer of 17 years. He currently enjoys his retirement in Arizona with my mother. Last October, they celebrated their 50th wedding anniversary.
My dad served all 17 years with the Pine Bluff Police Department in Pine Bluff, Arkansas. He retired as a lieutenant. Before that, he served 23 years in the United States Navy, retiring as a lieutenant commander.
He worked in every department with PBPD. We moved from San Diego to Pine Bluff in 1986 and he immediately begin his career as a police officer. He started out as a patrolman. When he was promoted to detective, he worked in the department's homicide division. Then he was promoted to sergeant and spent some time with internal affairs before becoming a public affairs officer. His job in that role was to brief the media when they came calling.
I remember times when I would go to school, and other kids would pass by and say things like "I saw your dad on TV last night," or "your dad was on the news again." He made quite the name for himself.
At one point in his career, he was tasked with starting a community policing program with the department. He had to go to a school for this, so he and my mom enjoyed an all-expense paid trip to Las Vegas where the school was located. I spent that week at my grandmother's house across town.
He ended his career as the director of the Pine Bluff Police Department's Drug Task Force. He had several roles while with the Drug Task Force. One of those roles was working as an undercover cop. Seeing him walk around the house with a diamond stud in his ear was interesting, to say the least. He told me a few stories about sitting in cars and being a part of drug deals. Then, there was the one night he came home and told me he busted a crystal meth lab not far from our neighborhood.
He spent a little time during his career working in the department's Vice Division. He once told me a story about how he led a raid on a strip club that had opened up just outside the city. The owner didn't have a permit and was running the club illegally.
He and other officers received several complaints about the establishment opening. PBPD had jurisdiction in Jefferson County, so two undercover cops were sent to go in and report what they found. Sure enough, they found women dancing nude on a stage, and private dances were given in the back.
He led the raid and the owner was arrested. All of the dancers and customers present were rounded up, given warnings and told to never go back there. The club operated for only a few hours. "Pine Bluff just wasn't ready for that kind of culture," he told me recently when we revisited this story. This happened during the mid-1990s.
I could go on with these, but I don't have the space. He accomplished a lot in his career. While serving in the Navy, one day he was climbing a ladderwell (what the Navy and Marine Corps call a stairway on a ship), slipped and severely injured his knee. Throughout his law enforcement career, the injury gradually got worse. After 17 years, he decided he had done enough for the Pine Bluff Police Department and hung it up. He retired in 2002 with full disability.
To the man who always sets the example; who raised me, guided me, lifted me, pushed me and motivated me, thank you for all you've done and still do. He and my mother are enjoying retirement. Living a life as a police officer, and as a police officer's wife, is not easy.
When he worked the overnight shift, I saw him twice each day – in the morning before going to school and in the evening before he went in to work. He worked security on the side at different places around town for extra money so we could live more comfortable lives.
The good things law enforcement officers do are rarely mentioned. So many times, the news cycle focuses on the ones who do wrong. Those wrongdoings deserve attention, but when the news shows all the wrong and nothing good, it paints all police officers the same shade.
If you see a cop on the street, take a moment to thank them for what they do. They keep families safe, even if it means spending time away from their own families.